These simple to make Santa Hat Brownies are the perfect treat to bring to your children's bake sales, family parties, or any event for which you might need something sweet and fun! Because they use boxed brownie mix and need to sit in the refrigerator, they're the perfect make-ahead treat.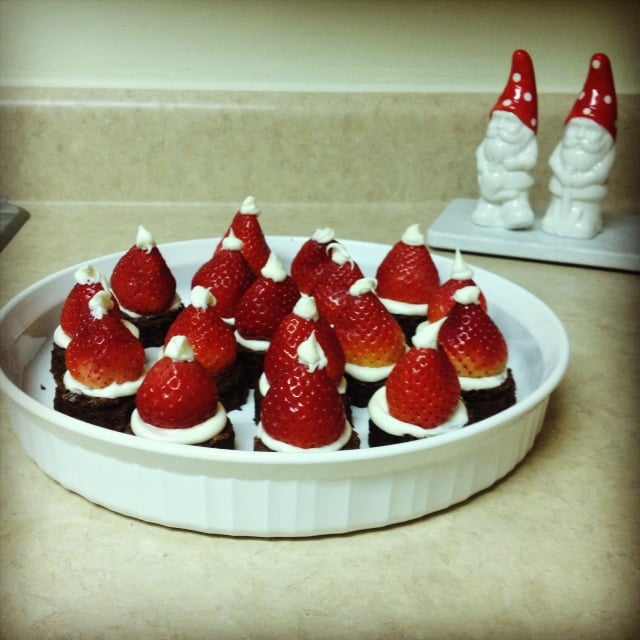 Ingredients:
1 Family Size Box Milk Chocolate Brownie Mix
1 Container Vanilla Icing
1 Container Strawberries
Directions:
Bake brownie mix in 13 x 9 pan as directed. Let cool for at least 1 hour. Once your brownies are cooled, use a circle cookie cutter to cut out small cirlcular brownie bites. Next, fill a sandwich size zip-lock bag with vanilla icing, and close, leaving the corner open to let air out of the bag. Gently cut a small piece of oen corner of the bag, and use to pipe the icing slowly onto each brownie. Remove the leaves and core of the straberries, before placing one on each brownie. Use the sandwich bag to dab a small amount of icing atop each strawberrie, and you have your santa hats! Serve immediately, or let sit in the fridge overnight before traveling with these happy little treats!
Share your favorite holiday recipe with us, and you could win a custom Corian cutting board!