Black cabinets in a small kitchen? You bet! While it's true that dark colors can make a space appear smaller, it isn't always the case. It really depends on how much light is in the room. Many homeowners are drawn to dark cabinetry — including black. When integrated thoughtfully, black cabinets can make your kitchen design feel elegant and sophisticated, even if the space is small.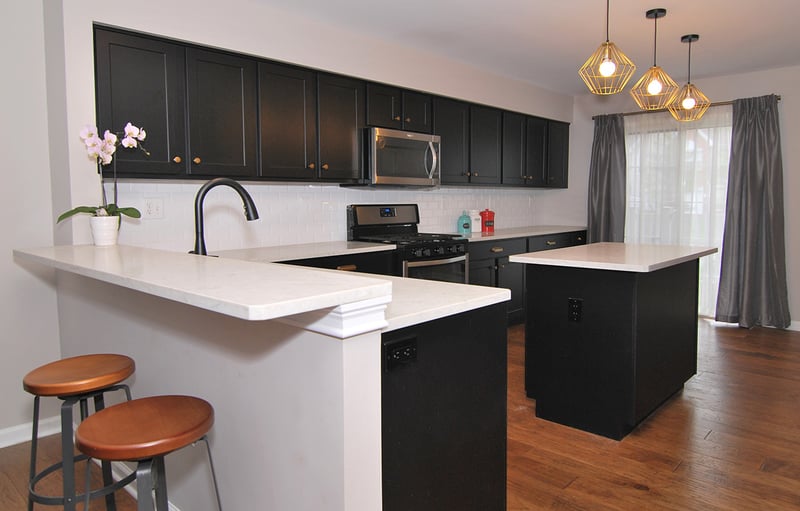 Ideas for Using Black Cabinets in a Small Kitchen
If you're looking for ideas on how to use black in your kitchen design, check out these tips for tastefully using black, or any dark cabinetry, in smaller kitchen spaces — without making them feel too cramped or crowded.
Black kitchen islands
Islands are one of the most versatile design elements in the kitchen because they add extra countertop space for food prep or seating — two big benefits when room is limited. The kitchen below demonstrates how black can help your island blend into its surroundings, especially with darker flooring. This helps move the visual focus up and to other parts of the room. Also, notice the use of glass inserts for the cabinet doors on the end of the island. This is a great way to create the illusion of more space.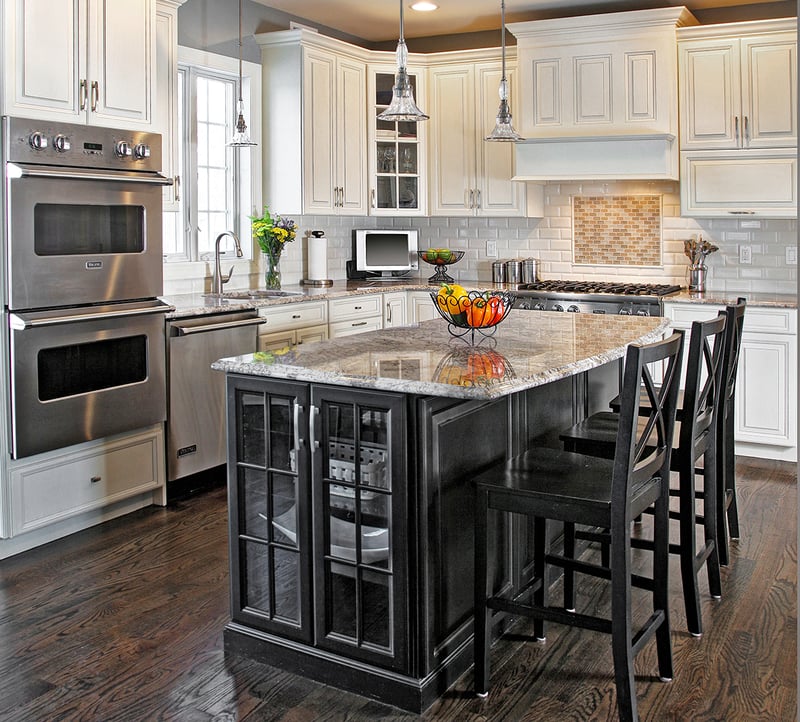 Glass cabinet door inserts or openings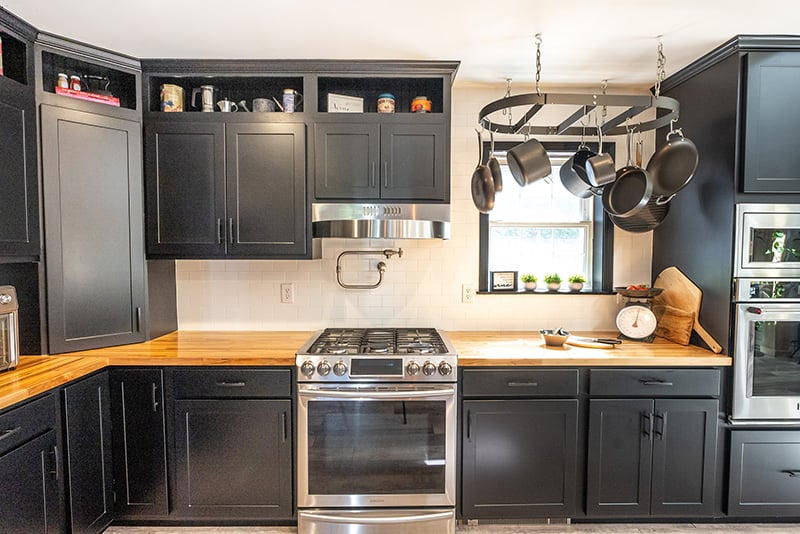 While we're on the topic of glass, glass cabinets allow you to see all the way to the back of the cabinet box. This helps add visual space to your kitchen cabinetry. If you're not a fan of clear glass, consider different textures, including frosted or etched glass, which offer more privacy while maintaining a lighter look and feel.
Use contrasting colors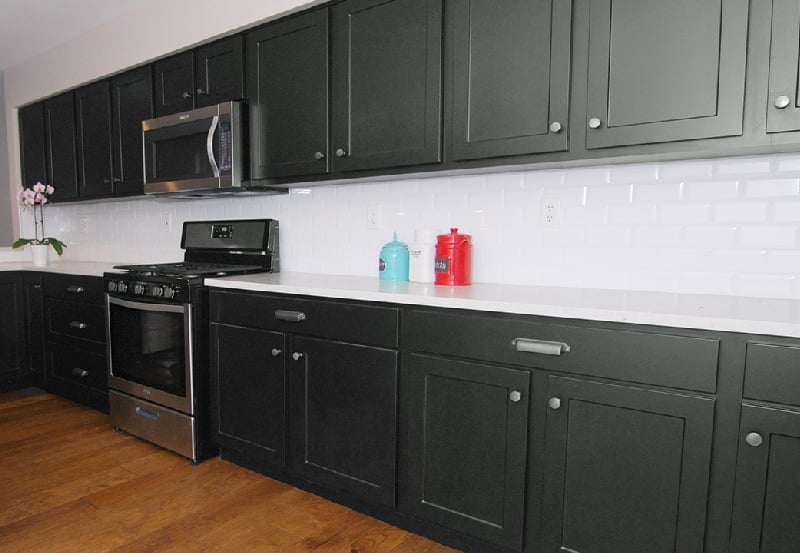 Paired with black kitchen cabinets, lighter countertops reflect light and create contrast in your design. To amplify this effect, consider glass tiles to help make your kitchen appear even larger. The inherent luminosity of glass complements almost any countertop material and can complete the transition between your dark cabinets and lighter countertops.
Design with open shelving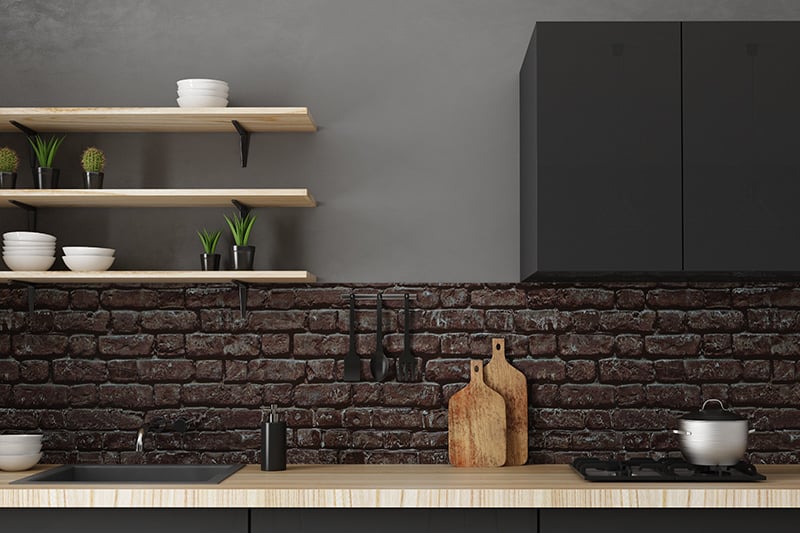 Another option for homeowners who select black cabinets, or cabinetry with a darker finish, is to incorporate open shelving. Some homeowners have completely abandoned traditional cabinets for open shelves because they can be easier to clean and maintain. But, even incorporated sparingly, as shown in the kitchen below, open shelving creates depth and interest.
If you're considering a kitchen remodel, our kitchen consultants can help you design the kitchen of your dreams. Schedule your FREE in-home design consultation here to get started today!