"A place for everything, and everything in its place." – Mrs Beeton's 'Book of Household Management
Is space an issue in your kitchen? How about organization? Well, we are here to show you some tricks of the trade that will allow you to organize and maximize your precious kitchen counter and floor space.
Sure, smaller appliances or maybe even taking a wall down could solve your problem. However, when the budget just doesn't allow for those high-end upgrades, these neat cabinet, drawer, and cookware accessories can swoop in to the rescue!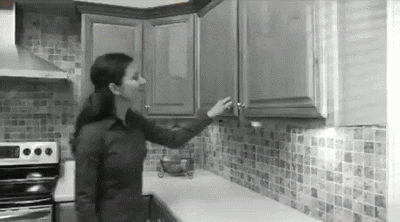 Problem: Attack of the Cookware & Containers
Do you fear an avalanche of containers every time you open your cabinet? Would a "Watch for Falling Objects" sign be appropriate for your kitchen? Have you repeatedly uttered the phrase, "where is that lid"? We've been there, and we have a variety of fixes for this multifaceted problem.
Solution: Cookware, Dinnerware, & Container Organizers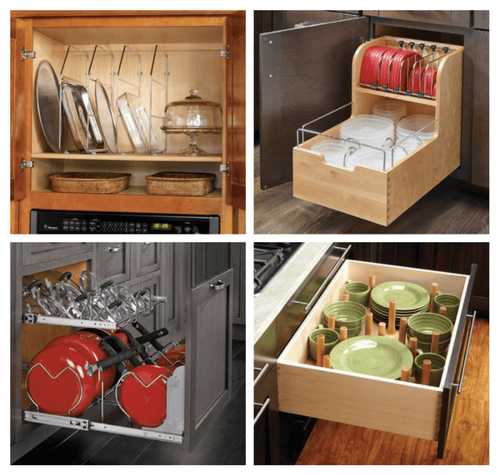 Here to save the day are some great accessories that will make reaching for pots, pans, plates, and containers a breeze. With handy slots for storing lids, and compartments for all the things that go under those lids, you will rejoice in the splendor of your organized cabinets!
Problem: Blind Corner Cabinets
Do you ever feel like you've gotten sucked into the void trying to look for things in your kitchen? Welcome to the blind corner club! There's a lot of places for stored items to hide in that dark realm beyond the cabinet door.
Solution: Lazy Susan or "The Cloud"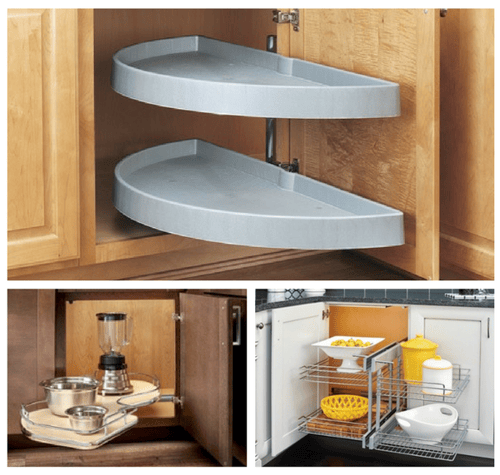 These swing-out cabinet accessories allow you to easily access items stored in the back of the blind corner cabinet. Lazy Susans can be stacked, making them excellent options for cabinets with more capacity. Meanwhile, the more compact and stylish "Cloud" solution is ideal for smaller sized blind corner cabinets.
Problem: Base Cabinet Clutter
Tall base cabinets can cause a lot of wasted space. You can place things on the bottom of these cabinets, but what about all that headroom? Not to mention, if an item finds its way to the very back… you can forget about seeing it again before the expiration date!
Solution: Base Cabinet Organizers & Accessories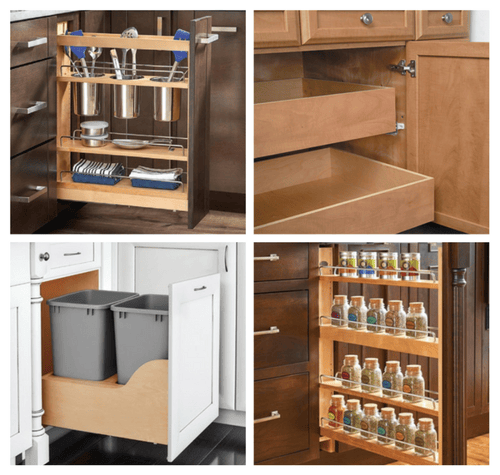 Accessories like those pictured above, and others like them, allow you to utilize more of the space in your cabinets, while simultaneously making it easier to access items in the rear of the cabinet. Plus, hidden spice racks, utensil bins, and trash cans free up your counters and floors.
Problem: "Junk" Drawers
Kitchen Drawers always seem to turn into catchalls after a while, don't they? Well, rest assured – you are not alone in this dilemma. Not only do things get lost, but the silverware drawer can turn into a veritable danger-zone with unruly knives awaiting your innocent, unsuspecting fingers!
Solution: Drawer Organizing Inserts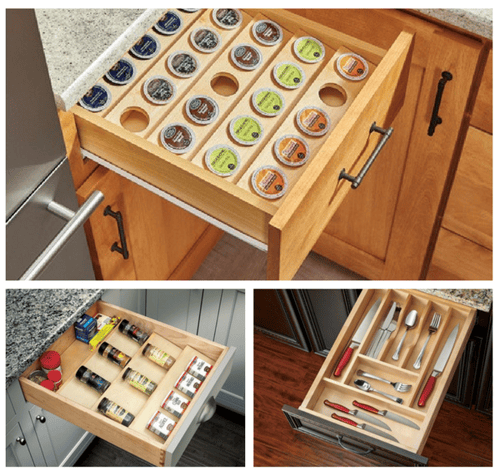 Enter - drawer inserts! With these nifty tools in your drawers, no longer will they morph into clutter compartments. Your utensils, spices, K-Cups, and just about any drawer-worthy item in your kitchen will have a home of its own, easily accessible by you.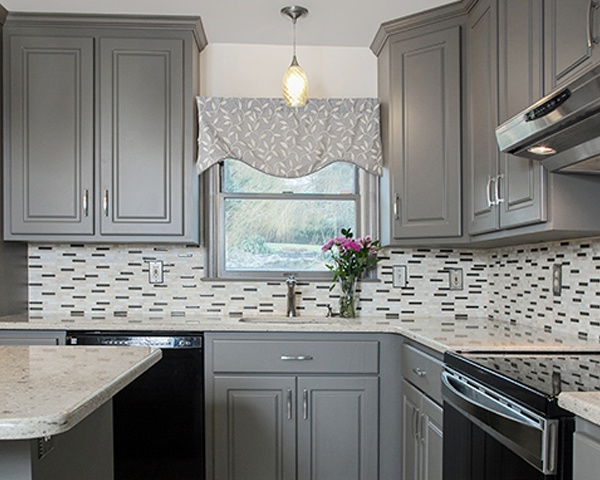 And there you have it, some cures for the common gripes of kitchen organization. Get the most out of your kitchen by employing some of these cabinet and drawer accessories, they are sure to make you and your family's busy lives a bit less stressful.