Whether they're large or small, vital for cooking meals, or just for a fun experience with friends, kitchen appliances and accessories make it easier to complete our daily tasks. But not all kitchen appliances are made equal, so before you splurge on that new soda machine that turns water into gold, let us help you decide what's in, what's out and what's actually worth the money.
What's In: Stainless Steel Appliances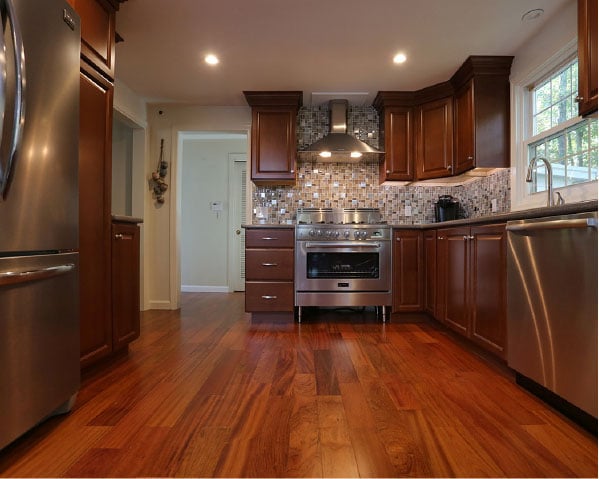 If you watch any of those home remodeling or home buying shows, you know that stainless steel appliances have become a top priority among homeowners and designers alike. This trend is not new, as stainless steel appliances have been around for years, but stainless steel appliances are now a necessity for most homeowners.
The question is: are stainless steel appliances really that much better than their black or white counterparts? The answer is a little difficult, and mostly depends on what's most important to you when it comes to your kitchen. As far as function goes, regular white and black appliances work just as well as stainless steel, although newer models will typically out perform older ones. The exterior of stainless steel appliances are sturdier than older models that are covered in a laminate or acrylic surface. This means that the rust you see on that old white stove shouldn't happen to your stainless steel stove. Also, white and lighter colored appliances easily stain from daily use, while stainless steel appliances don't have this problem.
But stainless steel appliances are markedly more expensive than other finishes, and appearance alone might not be a good enough consideration for you to break the bank on these stainless steel beauties. Also, stainless steel can be difficult to clean and can be permanently damaged if cleaned incorrectly. If you have stainless steel appliances, or plan to purchase some for your kitchen, check out our blog, "How to Clean Stainless Steel Appliances." Regardless of your choice, this is one trend we expect to stick around.
What's Out: Expensive Drink Makers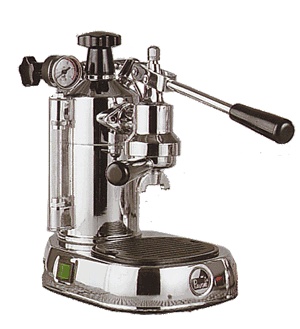 Photo from Pinterest.com
Expensive and specialized drink machines have really made it to the mainstream market. We see infomercials for expensive soda machines, coffee and cappuccino makers that boast barista-quality drinks, and smoothie machines that could pulverize meat.
But are these trendy products really worth the price and the space they take up in your kitchen? The answer here is: no. Sure, expensive drink makers are loads of fun and great for parties, but after a few short uses, you're left with a bulky kitchen item that's taking up much-needed countertop or cabinet space. The truth is, few things taste better than a simple, well-made cup of coffee, and if you're looking for something special, you'll probably go out to find it. This fad is not here to stay, and once it's gone, you don't want to be left with a kitchen full of expensive parts you'll never use again.
What's Worth The Money: Custom Storage Solutions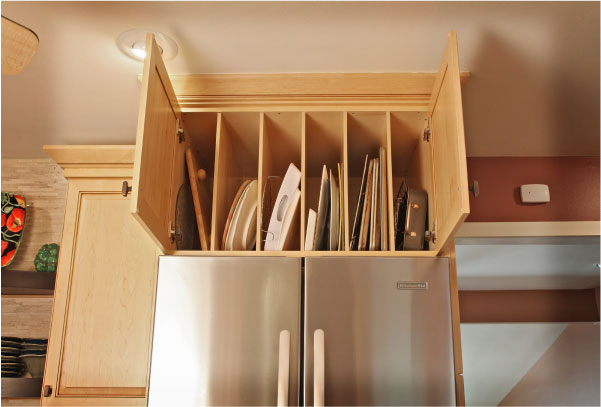 While you may not include storage solutions as part of your kitchen appliances, the reality is that we use our storage in a very similar way during our daily activities. The areas in which we store our appliances are just as important as the appliances themselves.
Organization will never go out of style, and having enough space to store all of your appliances and accessories is a vital feature of a kitchen that functions properly. With all of the DIY storage and organization tools available online, it can seem simple enough to go to your local craft store and apply a little elbow grease to make your kitchen work better for you and your family. But these organization tricks only last short term, and usually look makeshift and haphazard.
Purchasing custom storage solutions are worth the money, because they are designed to fit the space you have in your kitchen and just how you use your kitchen. Whether you're looking for a more efficient way to organize your pots and pans with a roll out pot drawer, trying to consolidate your spices with a pull out spice rack, or you'd like to make the most of your corner space with a lazy susan, custom storage solutions are the best way to organize your kitchen.