Granite has been one of the most popular countertop materials among homeowners and designers alike. And it's easy to see why—granite is a gorgeous! From its stunning appearance with speckled variants and swirls of all kinds, to its durable natural stone material, granite countertops make for a unique and beautiful focal point in any kitchen.
But with hundreds, and maybe even thousands, of colors to choose from, you may find yourself picking several different granite countertop colors that speak to your personal style. To get a kick-start on your countertop color decision, you may find it helpful to look at which granite colors other homeowners are installing in their kitchens. So, we've updated our top-5 list for your viewing pleasure, and we present to you our most popular granite countertop colors for 2018.
5. Luna Pearl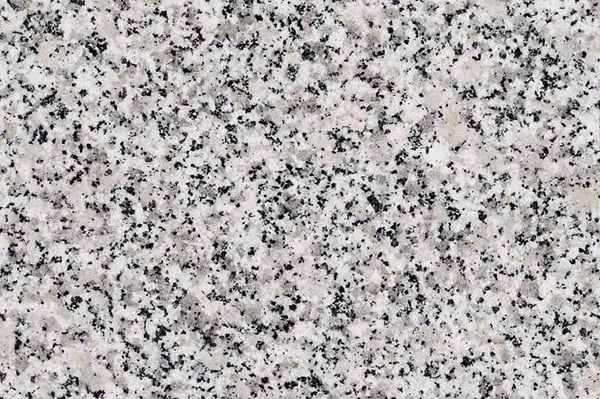 The pearlescent accents in the Luna Pearl slab add a luxurious look to a classic slab color combo. While the pattern is slightly bolder than marble, this slab is a nice option for homeowners who considered marble but worry about softness; Luna Pearl's shimmery, opalescent flecks provide that softer, luminescent look marble is known for - combined with durability of granite.
Luna Pearl pairs well with white or gray cabinetry for a complimentary look, or create some contrast by choosing this color granite with cherry, maple, or other wood finish cabinets.
4. Santa Cecelia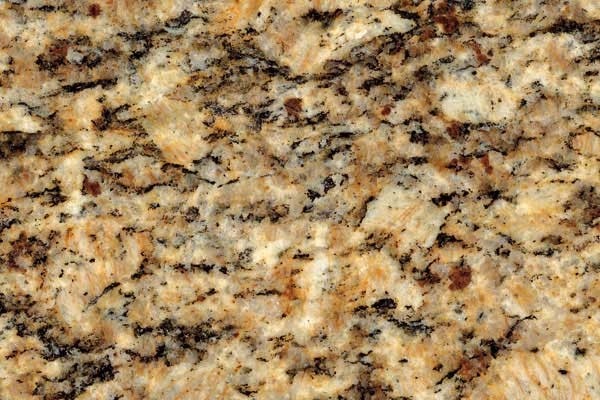 Just like white kitchen cabinets, the Santa Cecelia slab has been in our Top 5 Granite Slab list for nearly a decade. It's the converse effect of the Butterfly Beige, with the rich, brown tones coming to the forefront, and the black accents fading more into the background.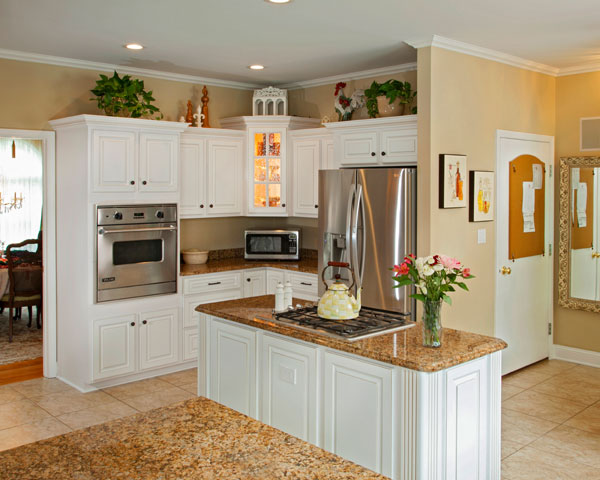 If you're having a hard time choosing a slab, and Santa Cecelia should be top of your list because the variance in flecks means it works with any cabinet and the pattern has medium movement - not too little, not too much.
3. Butterfly Beige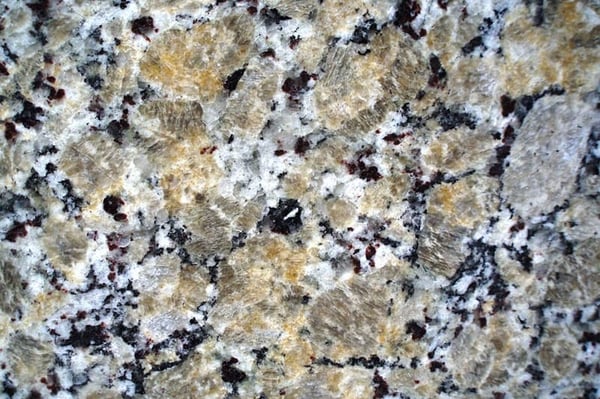 The Butterfly Beige slab has the classic black-and-white granite flecks, interspersed with larger patches of earthy, wing-like accents. These accents range from tan, beige and gold - to some with a slightly moss-green appearance.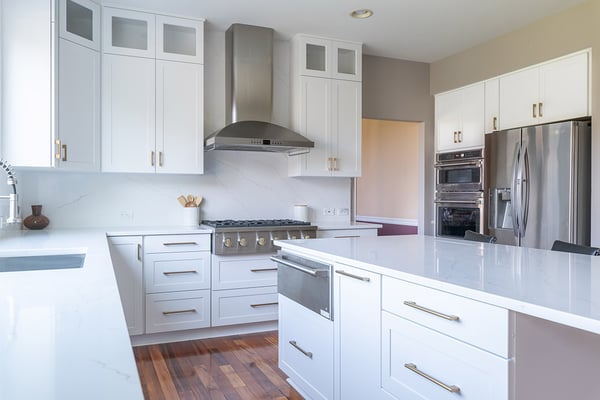 This variation in earth tones makes it the ideal complement to kitchens ranging from lighter, creamy or cafe mocha colors, to those in the darker, chocolate pear range.
2. Blanco Leblon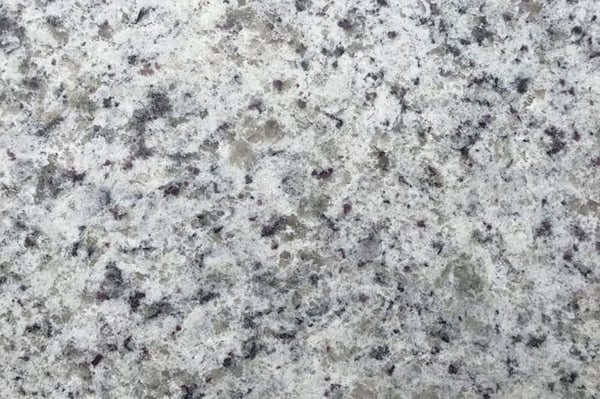 Talk about versatile - Blanco Leblon slabs have a well-balanced black-white-gray composition. The effect is one that works with any kitchen hues - from dark to light - so it's no wonder that it's trending right now.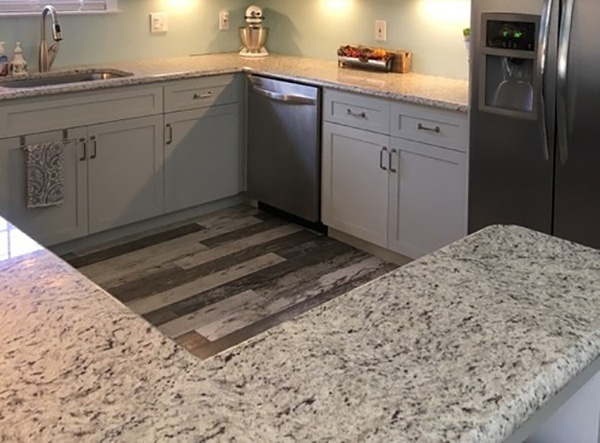 The nondescript but noticeable pattern is also a bonus as it works with any kitchen design, from traditional farmhouse, to all-white-modern, to industrial or Mediterranean. If you liked the versatility of Azul Platino but worried the blue won't suit your design, Blanco Leblon is a winning choice.
1. Azul Platino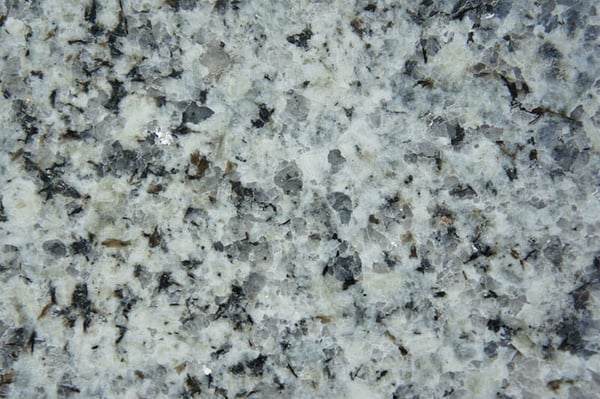 Our #1 top granite color is Azul Platino! Like the idea of adding color to your kitchen, but fear it may be too bright or too much? Azul Platino is right up your alley. This slab is sneaky, bringing delicate, blue tones into the speckled pattern so stealthily that it almost appears black-and-white at first glance.
Different shades of blue continuously make lists of trending kitchen colors, perhaps because there are so many shades available - from the very subtle to the very bold. Azul Platino slabs bring a spot of blue in, but also complements neutral kitchen backdrops, as well as gray, blue and other earth-toned kitchen palettes.
In updating this list, we noticed a common theme—lighter granite colors are in! Back in 2015, 3 of our top 5 were dark colored granite, but now we have a mostly light-colored set of best sellers. We'll keep an eye on this trend and keep you up-to-date on what other homeowners are choosing in their kitchens.
Click here to view swatches of these popular colors, along with more of our favorite granite countertop colors. Granite certified by Kitchen Magic comes from the highest grade naturally occurring granite mined in Brazil, Italy and the U.S. Each countertop is expertly sealed with a state of the art sealer and comes with a limited Lifetime Warranty.