Here's a common dilemma for our Kitchen Magic clientele: They are happy with their cabinets, the paint color in their kitchen looks great—but it's definitely time to replace the outdated countertops. So, the old countertops are torn out and replaced with a beautiful new granite slab.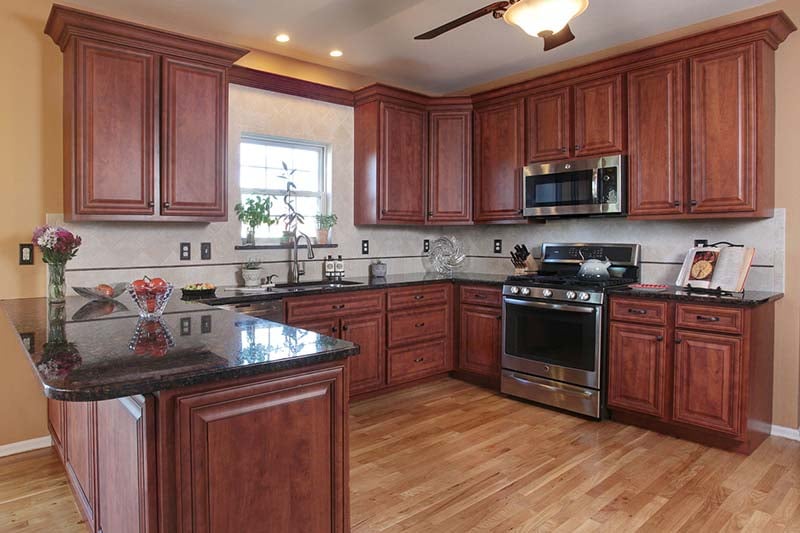 But now, after seeing their glistening, new countertops, they notice that their cabinets aren't as "up-to-snuff" as previously believed. What should they do?!?
Cabinet Refacing: The Simplest Way to Replace Cabinets Underneath Your Granite
Don't panic! Instead of experiencing buyer's remorse and cursing over the thousands of dollars you've just spent on a brand-new countertop, you have cabinet refacing as an option! You'll get exactly the look you want, for a fraction of the price of new custom cabinets, and you can rest assured your granite slab will remain intact.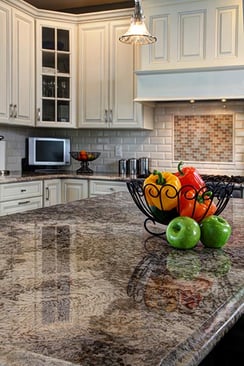 Not familiar with cabinet refacing? Check out our helpful Cabinet Refacing Page, equipped with quick videos that clearly explain the process and what to expect.
"Can't we just move the granite slab, replace the cabinets, and put the slab back in place?"
Sometimes our customers are wary of refacing. We get that, but the truth is that cabinet refacing can give you the same effect of new cabinets, with less stress, in less time, at an amazing value.
What you should be VERY wary about is moving a granite slab once it's installed; it's a recipe for breakage and going over-budget. Granite slabs are impossible to repair well once they're seriously cracked, chipped or damaged. Separating them from the cabinet frames is a delicate—and sometimes impossible—job that places granite at risk. Also, odds are that removing your granite will void your manufacturer's warranty and that is a big no-no in case you need it down the road.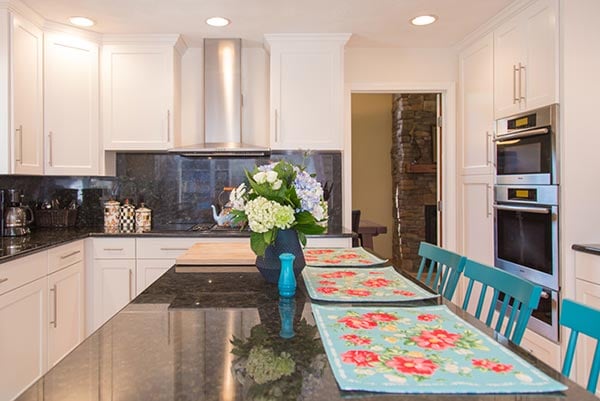 "Will refaced cabinets really look like brand new custom cabinet replacements?"
Yes, they will. Cabinet refacing is an innovative process that saves landfills, reduces your budget by upwards of 50% and leaves your kitchen looking like it was completely remodeled. Don't believe us? Take a look at these 8 Amazing Kitchen Transformations, all of which used cabinet refacing solutions.
Here are some of the benefits of cabinet refacing—the only cabinet "replacement" option that is guaranteed to preserve your granite slab intact!
Your existing cabinets will be reinforced. There are very few occasions when cabinet refacing isn't a possibility, and only occur when your cabinet frames have been water damaged or structurally injured beyond repair. In all other instances, our crew will use a proprietary cabinet frame reinforcement process, which will bulk up your existing cabinet frames if needed. This will leave your "new" cabinets as strong—or stronger—as fully custom cabinet options.
You can have any look you want. There isn't a single style or aesthetic that cabinet refacing can't give you. We work with beautiful hardwood cabinets, practically indestructible laminate cabinet doors, and we even offer cabinet door options that look just like metal! Door styles range from ultra-traditional to über-modern, complementing any design style.
It's a sustainable kitchen renovation option. Cabinet refacing is markedly more sustainable (aka: eco-friendly) than full cabinet replacement options. With the latter option, we have to rip out every single component of your old cabinets—much of which functions just fine—in order to install brand new materials. What a waste, and what an unnecessary contribution to the landfill. With cabinet refacing, the majority of the cabinet frame and structural components are re-purposed, and the only thing we need to "replace" are the doors and finishes.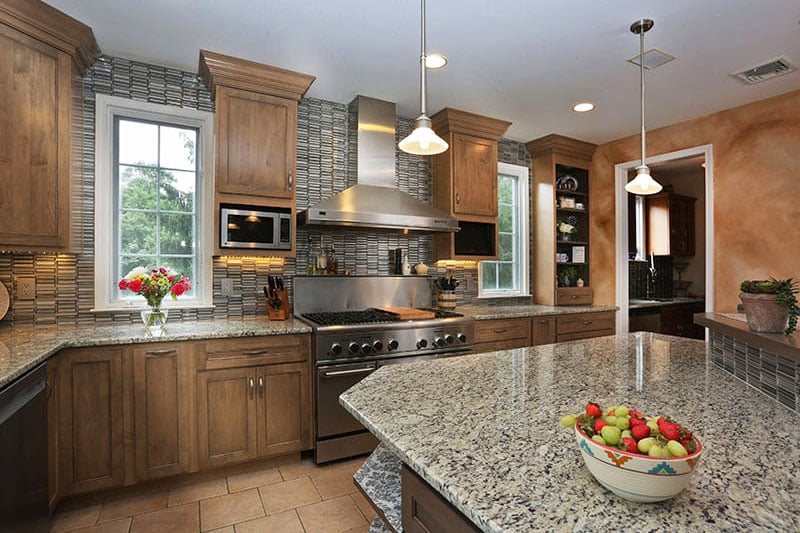 Best of all, you can do all of the above without leaving the comfort of your home (soon to be even better once you update those old cabinets!). The crew here at Kitchen Magic is happy to come out and provide a FREE in-home consultation and quote for your new cabinets. Just fill out the form to get started, or give us a call at (800) 272-5490—and we'll do the rest!