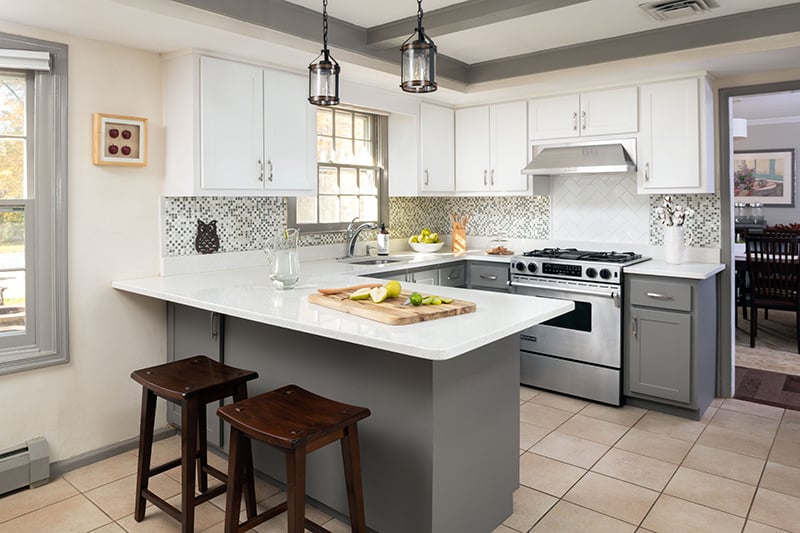 Here at Kitchen Magic, we are constantly honing our craft and developing the highest quality products available for kitchen cabinet refacing. It is part of the commitment we make to each and every one of our customers, and a true source of pride.
You can imagine how excited we were to see the virtues of one of our top-selling products, the MDF core of our laminate cabinet doors, getting kudos from The Washington Post recently.
"There have been advancements in synthetic materials, called MDF, which can be compared to maple, cherry or oak cabinets...and are considered better in climates that are humid."

Michele Lerner — The Washington Post
We use MDF as a core material for our Kitchen Magic brand color laminate doors, and it is chosen for its stability and density. MDF is an acronym for "medium-density fiberboard'," and it is an extremely durable engineered product composed of natural wood and resin binders.

MDF is formed by applying high temperature and pressure, which makes our laminate kitchen cabinet doors generally denser (and thus more sturdy) than the typical plywood-constructed doors. Kitchen Magic, with over 50,000 kitchen transformations in its 40-year history, has been on the forefront of these product advancements in laminate-door manufacturing.

We are very proud of our American-made versatile laminate cabinet doors for a lot of great reasons, including:

Doors are the most of the visible area of your kitchen cabinetry. Since our kitchens are built to last a lifetime, we encourage you to choose a kitchen cabinet door that will make your kitchen a timeless and aesthetically-pleasing delight for years to come. Find your dream kitchen's most important attribute within our cabinet collections and styles below.

And speaking of laminate doors, we have exciting news!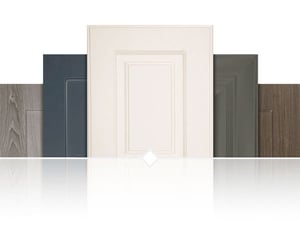 Our laminate door gallery is the absolute best way to view all of our offerings—over 600 combinations of our amazing door styles and colors! With our user-friendly interface, you can search by cabinet style, color family, kitchen style, collection and glaze. This is awesome resource is our way of providing our customers complete access to the hundreds of colors and styles we currently offer.
But don't just take our word for it, check them out here.
Got questions about kitchen remodeling?
We've got answers. Homeowners looking to remodel their kitchens with quality products that will last for years to come often find that there is a lot to learn before they are ready to commit to a style, brand and start date. That's more than understandable—it's a smart way to decide on a huge investment in your home and quality of life. You should absolutely educate yourself about the value of what goes into your project. You can begin your search for answers online, with topics like: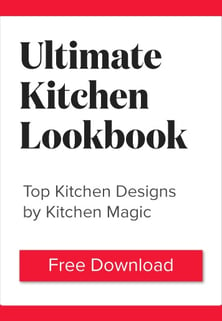 With some thought and imagination, your old kitchen can be transformed into a space that blends both form and function with your own personal style. Ready to turn your kitchen dreams into reality? Schedule a consultation with Kitchen Magic today.