In the excitement of designing a kitchen remodel, it's sometimes easy to forget that the kitchen is an important work space in the home. In their efforts to create a showroom-worthy design, homeowners may prioritize looks (form) over usefulness (function).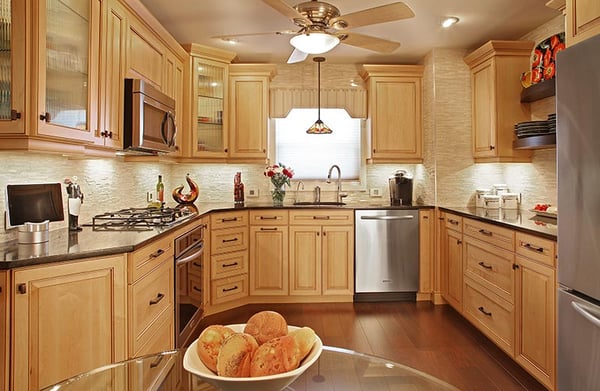 Think Function First—Then Form
You should always put functional considerations at the forefront of your design plans—after all you're the one using the space daily. This may not be as fun as choosing all the accents and color combinations, but we assure you the timeless benefits will be well-worth the priority switch.
Today's homeowner demands more from their kitchen than they ever have in the past. Analyzing how you use your space should be the first step of the design process so that you accommodate your family's needs. Once that foundation is established, the aesthetics component comes naturally leaving you with a kitchen that will never go out of style.
Contemporary Design Trends Honor a Functional Kitchen
Here are some of the trends inspiring the current focus on functional kitchen designs.
Useful kitchen must-haves
Design professionals say kitchen islands are must-have items. Clients are also asking for recycling centers. Both requests require a more spacious kitchen design to make room for what are often considered add-ons.
The kitchen island is almost a given in today's kitchens, especially in those that are built or remodeled as part of an open floor plan. But the recycling center is a relatively new concept, and one that requires savvy kitchen organization to accommodate extra bin space next to the standard trash can. If you'll benefit from these design upgrades, consider how to work them into your plans.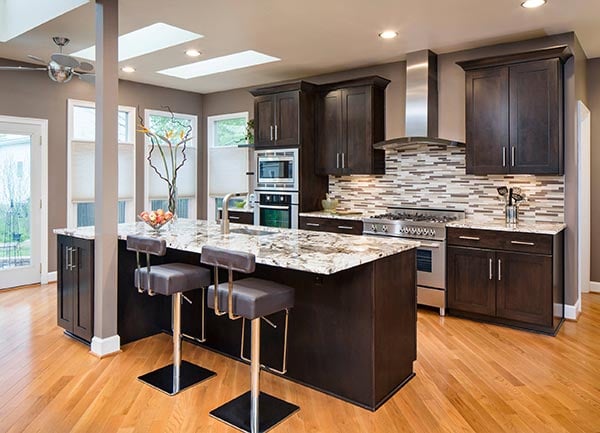 Technology in the kitchen
Other must-haves are high-tech items like WiFi appliances, hands-free devices and useful gadgets. Just as tech is ever evolving, you want your kitchen to be adaptable to these changes. Integrate technology advancements in your kitchen to stay on the cutting-edge of kitchen functionality.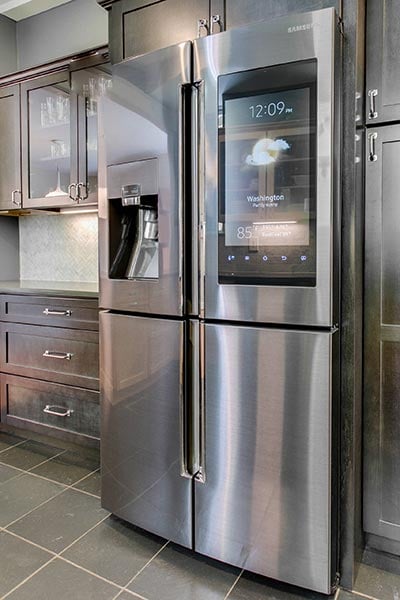 Proper lighting makes a huge difference
For everyday occasions and special parties, you want the proper lighting to illuminate your space. Task lighting is important in all your heavily used work zones, and under cabinet lighting brightens up those more compact spaces. You want to accommodate for every area in the room so you have everything you need to get the job done.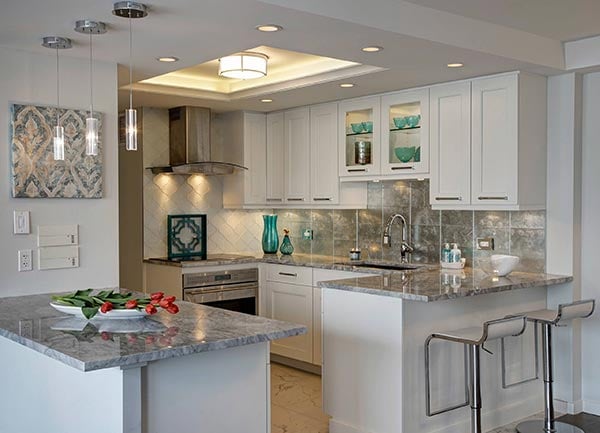 A livable kitchen is a functional kitchen
Both parents with children and soon-to-be empty-nesters have similar needs. These include things like lower countertops and more accessible appliances, as well as more streamlined designs that are easier to keep clean and maintain. For those multi generational homes you'll want to consider the following for inclusion in your designs:
Where we used to talk about accessible or universal designs, we now try to think in terms of livable kitchen designs that make the kitchen a comfortable and easy-to-access space for those of every age or ability.
Flexible kitchen layouts
If this is the first time your kitchen has been remodeled, you may find the layout doesn't serve you. Many eager homeowners work out all the unlivable kinks in their outdated kitchen—as it is now. We gently remind them that the kitchen layout is often quite flexible. Not only can we redesign a layout that works out the current kinks, we expand and evolve it so it's more useful and accommodating than you even imagined.
If you need help designing a functional kitchen that meets all your family's needs, contact Kitchen Magic for a consultation with a design expert. Once you've got the design, you'll be able to dress it up with all your colorful flare and finishes. But you'll be happy you focused on function first.
For more ideas about how to make your kitchen more functional, check out these articles: