At its core and most basic level, the kitchen is a functional space. It's where you prepare meals for you and your family. It's also where you store food, cookware and cooking utensils. In the modern home, the kitchen is also an important gathering place that takes center stage every day, whether you are entertaining guests or spending quality time with your family. So when your kitchen lacks appropriate storage and organization, it is not functioning at its highest level — and most likely, neither are you while you're in there.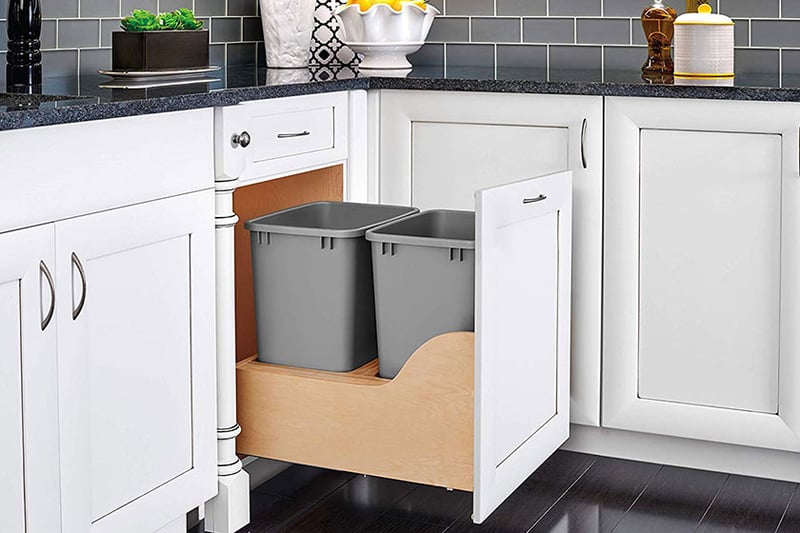 If you're tired of having knives and utensils haphazardly thrown into drawers, having plastic containers crashing down on you every time you open the cabinet door or having to struggle to find a spice or special ingredient, this is the blog post for you! We've got great kitchen storage solutions for you, and you will be surprised just how practical and efficient things can be with the right cabinet and drawer set up.
Popular Cabinet Storage Accessories
Fads and trends will come and go, but useful, organized spaces will always be a top consideration for homeowners. Organization and storage is more than just putting specific items in certain drawers or cabinets. Today's consumers want affordable, modern solutions that can reduce health risks, improve food prep and create cooking and cleaning efficiencies. In fact, Better Homes & Gardens reports that in 2020, creative storage solutions will be very popular add-ons in kitchen design, with an astonishing 78% of homeowners renovating their kitchens planning to include specialty storage in their new cabinetry.
Cabinets and pantries are welcoming places for customized storage accessory pieces. If you have a small kitchen, optimizing your space is even more important, as it gets the most out of every square foot.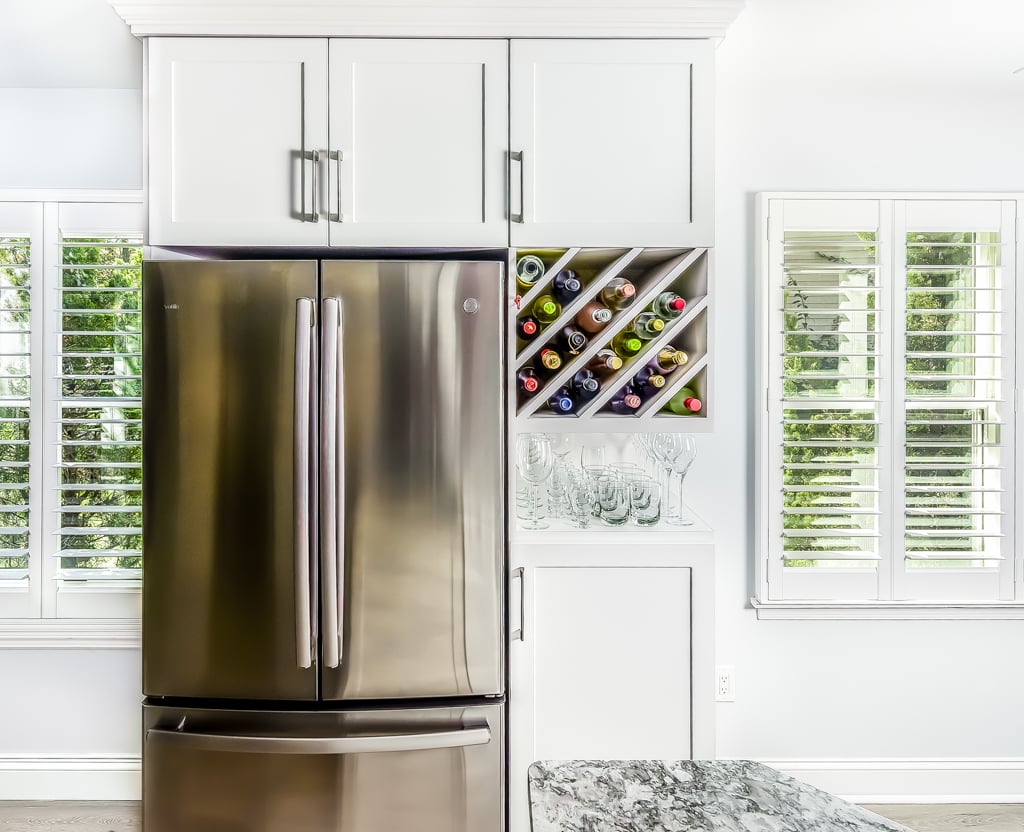 Photo Credit: PhotoSynthesis Photography, 2019
Pull-Out Cabinet Storage Solutions
Pull-outs are perfect because, well — they pull out! Also called cabinet roll-out storage, when the pull-out is assembled with a wheel-track system, these organizers are a wonderful way to have everything you need to cook or serve food right at your fingertips. Why dig deep into a dark and compacted cabinet space, when an organizer puts all the contents on display with just a pull on a knob or handle?
There is a pull-out solution for all your storage struggles including:
General pantry items
Kitchen utensils
Storage containers and lids
Pots and pans
And so much more!
Adding kitchen cabinet pull-out storage solutions in your home will make your life easier and will eliminate the strain and discomfort of having to bend or hunch in the kitchen. The only thing you should have to stress over is what to make for dinner in your newly organized and functional kitchen.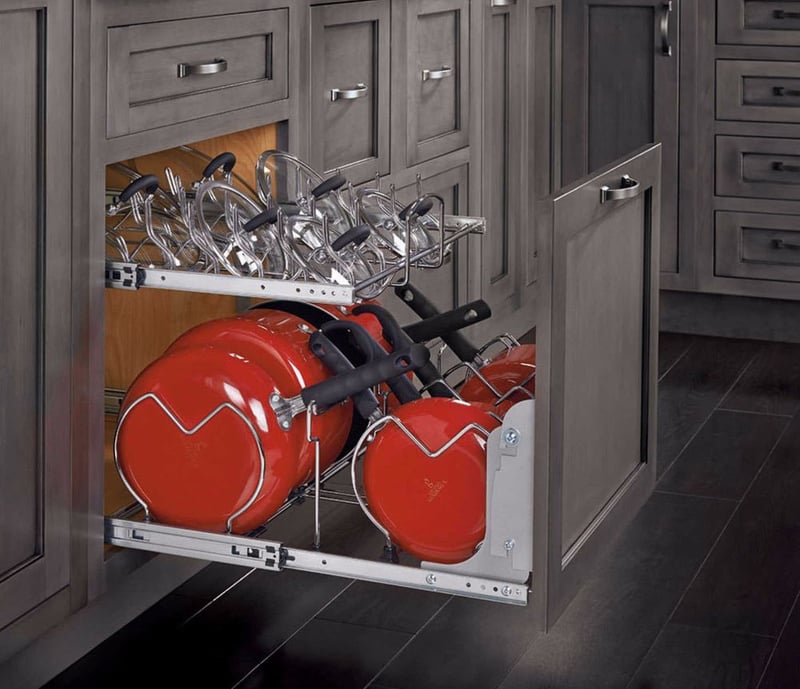 Other Types of Cabinet Organizers
A pull-out isn't the only option for organized cabinet storage. The problems of overcrowding and sloppiness can be remedied by smart accessories such as these.
The lazy Susan.

One of our best sellers, the lazy susan is a versatile and practical kitchen cabinet accessory that can tuck in or pull out of hard to reach spaces

.

Tray dividers. To ensure that your cabinets are the most efficient they can be, think about adding a tray-divider accessory. These are for your larger, harder to store items like a glass pan, or circular pizza tray.
Drawer organizers. We've all got that one drawer — you know, the 'junk' drawer — where everything goes, no matter what it's for. Drawer organizers help you clean up that junk, and keep it orderly and useful.
Kitchen drawer inserts. Cousins to the drawer organizer, these kitchen cabinet accessories have specific purposes, such as holding cutlery, spice jars or even K-cups for all the coffee lovers out there. If you want it organized, these inserts can help.
You can end your struggles with stuffed cabinets and drawer with these smart kitchen storage solutions. Your countertops will be clutter-free, you'll be able to open drawers with ease and you will gain a certain peace of mind knowing that everything you need is exactly where it should be.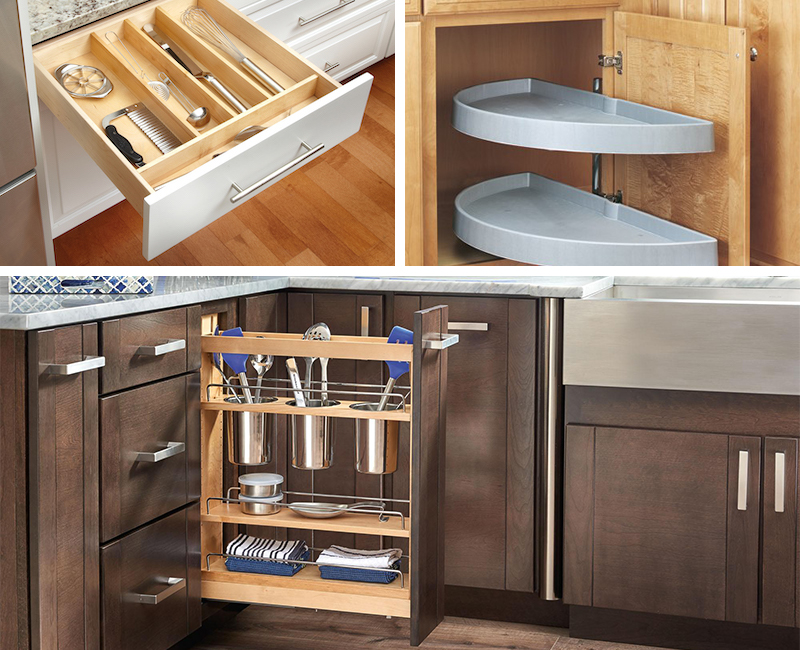 Whatever you're looking for, we've got the solution to your kitchen storage problems. If you're ready to make the move to a more organized and functional space, or want to discuss your options with one of our experts, schedule a consultation with Kitchen Magic today.