Head into any circa-1990s kitchen and turn on the lights. Odds are you'll be greeted with the very unattractive and downright harsh glare of blue-white florescent light bars. Ugh!
If that's not enough to make you appreciate the invaluable loveliness of a thoughtful lighting design, we insist you visit our Kitchen Magic Gallery.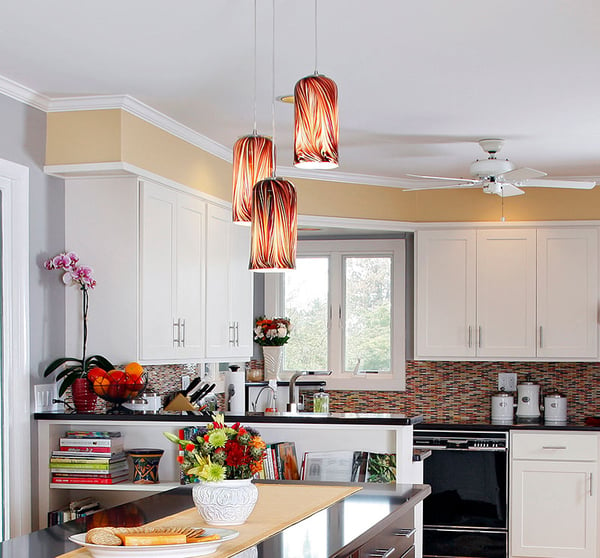 Attractive Lighting Designs Should Never Take a Backseat
Lighting shouldn't be an afterthought. Among other things, certain lighting options need to be accounted for before cabinetry is installed. Also, like other aspects of kitchen design—lighting plans should be personalized to your kitchen's workflow and daily schedules.
Plan your lighting needs from the very start of your remodel project, and you'll get to enjoy expertly installed, reliable lighting fixtures that provide exactly the quality of light required from dusk until dawn, and back to dusk again.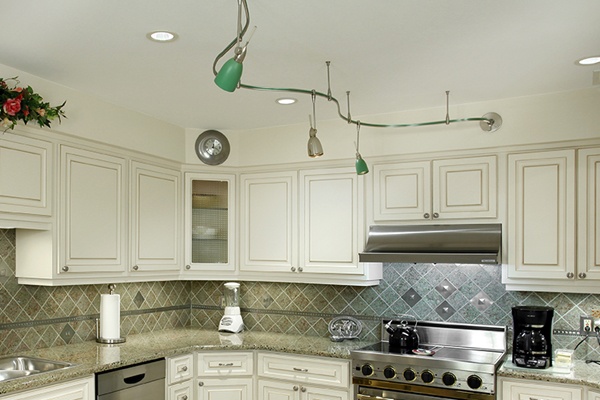 First Function, Then Form
Think in terms of layers or levels
Upper-level lighting - illuminates from the top-down and is usually provided via recessed can lights.
Mid-level lighting - These fixtures provide both task light and/or ambient glow - and consist of chandeliers and other suspended fixtures, as well as undercabinet or interior cabinet lighting.
Lower-level lighting - Toe-kick lighting is a wonderful night and early-morning source of illumination, and can also highlight a kitchen island or peninsula that might otherwise be a source for stubbed toes or bumped hips in the dark.
Once you've determined the levels of light that are required for your kitchen, we ask clients to consider lighting in terms of these categories, defined below.
The 4 Different Types of Kitchen Lighting
Daylighting. Often overlooked, the right amount (and proper placement) of windows, skylights and solar tubes provide natural light that keeps a kitchen looking bright and cheerful—and without much need for energy-consumptive lighting during daytime hours. "Bring beautiful, natural light into your home with tubular daylighting technologies. Solatube tubular skylights are the modern way to let the light in with no structural changes and an installation time of two hours." says Samantha Rose from Solatube. Additionally, use of reflective or glass materials that enhance available natural light will contribute to the overall light in a room.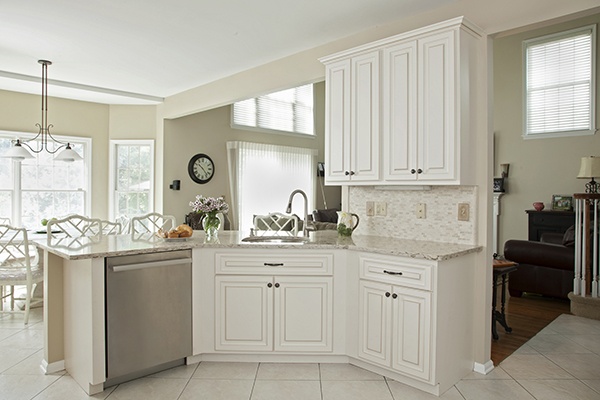 Task lighting. Brighter and specifically directed toward kitchen workspaces, task lighting allows you to see what you're doing in the kitchen, keeping things safe and injury free. Task lighting was historically considered "general lighting"—as in the switch you automatically "flip" when first entering the kitchen.
Examples include recessed cans, pendants, larger chandeliers (trending these days), specifically-directed eyeball cans or track lighting, suspended fixtures over the sink, island, regular work space(s), etc. We advise clients to select dimmable LED for task lighting needs as it can be as bright or dim as desired, without using much energy.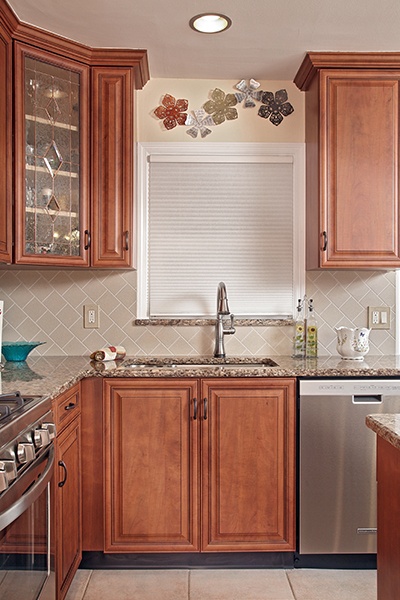 Ambient lighting. Ambient lighting fixtures are flexible. For instance, a chandelier or suspended fixture might add ambiance via the fixture's ornamental design, and/or it can provide a softer and warmer glow, shifting a busy kitchen into a more relaxed space. Ambient light is also used for night and/or safety lighting.
Examples include smaller pendants, wall sconces, certain suspended fixtures, as well as undercabinet, interior and toekick lighting. Also, any light put on a dimmer switch (highly recommended for all lights) can transform task lighting into ambient lighting after hours.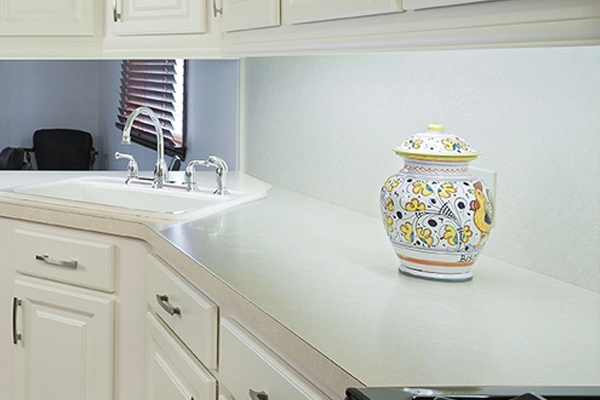 Accent lighting. These lights do emanate a glow but are mainly selected for the way they look, often adding a splash of color or a fun design pop. They may not be necessary in terms of lighting, but they sure add something special to the kitchen design as a whole.
Examples include any fixtures that add color or style, like pendants, sconces and swanky chandeliers or suspended fixtures, or interior cabinet lighting.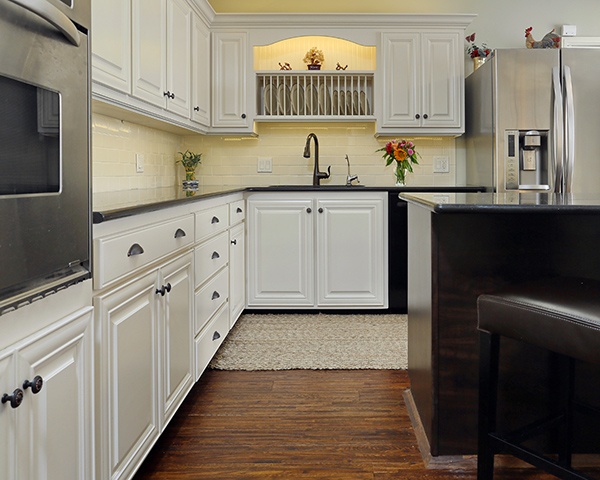 Design early and create a radiant kitchen
Contact Kitchen Magic sooner, rather than later, to create a comprehensive lighting design that enhances your kitchen and your overall remodeling project.