Every homeowner who cooks, is a chef in the making. If there were advice on how best to layout and organize a kitchen, none would be more valuable than that of a professional chef. We spoke to three successful Chef's and/or restaurant owners about their home kitchens—from their 'must-have' gadgets to professional remodeling recommendations. We also learned that when you ask a Chef about their home kitchen, their sanctuary, we got some pretty passionate responses.
What Does a Professional Chef's Kitchen Look Like?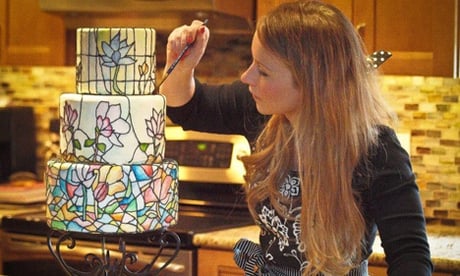 Amy Cozze of Cozze Cakes in Nazareth, PA
Gleaning a peek into the homes of these 'seasoned' Chefs, we also learned quite a bit. These three distinctly different culinary professionals provided insights from each of their unique perspectives as a baker, restaurant chef, and culinary instructor. Below are their detailed responses that will shed light on what the pros are doing at home.
What is THE essential kitchen element?
From cookies to quiches, these chefs equally value convenience. We found out that storage, ample workspace, and versatile gadgets are the coveted essentials of the trade that any home cook can appreciate.
The Baker: "A separate walk-in pantry and double oven is a must. A center island is crucial for preparing food. A large work space to spread out ingredients and all your needs."
The Restaurant Chef: "Vitamix blender. Invaluable when whipping up sauces and soups. It's especially handy when preparing snacks and meals for the little ones."
The Culinary Instructor: "Utility storage and pantry storage is key. A lot of cabinet storage so that I always have everything I need in my home. Also, without storage, the countertop becomes a mess and things get in the way. Not just food items, mixers and gadgets need to be stowed too. If you don't have good storage, then that affects your overall performance."
What's at the top of your kitchen wish-list?
Even a chef can still dream about their own dream kitchen. When asking about what they would love to change in their home kitchen, it's all about the little details that make food prep, cooking, and cleaning a breeze.
The Baker: "I would want my kitchen bigger and with more counter and storage space. And a second sink would be great. The sink always gets filled up because you're focusing on your work."
The Restaurant Chef: "I would change my sink to a trough sink like in the restaurant. My sink at home is smaller, your average, every day sink. I like the nice big trough sinks for wash veggies, preparing meals and being able to still fit multiple items in there. Keeping dirty dishes at bay, while being able to wash your food."
The Culinary Instructor: "The oven. I use a convection at home and work. But it's above a stove, 1-unit. I would do a wall unit next time. Bending down and reaching up inhibits cooking and is exhausting. Eye level--double wall oven would be ideal. Convection and also I prefer electric."
What is your must-have kitchen appliance/gadget?
We inquired which gadget is indispensable to each chef. Be it a mixer, a gas range, or an air fryer, we got some interesting responses that are illustrative of their unique professional perspectives.
The Baker: "My #1 kitchen essential, being a Baker are my two Kitchen-Aid mixers, because they are the best. I rarely manually mix, unless the recipe calls for it. At home I use the microwave most often though."
The Restaurant Chef: "A Gas range, and to that point, gas over electric any day! We all have that high-end stove on your wish list, but as long as it has the key features, with even heat, a good gas range is an invaluable appliance for me. It lends itself to the final product."
The Culinary Instructor: "I love my Air fryer. You don't need a lot of oil. Crips up items beautifully. Just a nice item for fresh and light results instantly. If you don't want to start the whole oven, it's' great for crispy results. You can even bake in it. Compact and quick to use."
Advice for anyone considering a kitchen remodel?
According to theses chefs, it turns out that function does indeed trump form. Who would know better than those who spend most of their time working in the kitchen?
The Baker: "Sit down make the list about what you hate about your existing kitchen. That's the only way you are going to improve the overall functionality of your new kitchen."
The Restaurant Chef: "People ask me all the time for advice on kitchen remodeling, believe it or not. The best advice is think outside the box. Just because your kitchen is laid out a certain way, doesn't mean you can't change it. Put your needs of your daily life on paper. For instance, how far is the garage or storage area from your work area. How quickly can you get to your most used items while working in the kitchen? Keep 'needs' closer to minimize your cooking world. Traipsing across the room only inhibits the outcome of your dish and wastes your valuable cooking timing. Streamline your overall daily habits."
The Culinary Instructor: "Layout is vital. Take your time, draw out how you work. Pattern your flow. People don't really take the time to say, my oven is here, where am I going with this when it comes out. My dishwasher should be near my sink. Where is the fridge in relation to other appliances? Don't waste time walking across the room over and over again for each item. Function is more important to me, when most people only think about the look.
I just redid the kitchen 5 years ago and didn't put the time into the updates that I just spoke of. My oven right now is not in the wall. This format would have been so much better. The bending down and reaching in is tiring, not to mention wear and tear. Think about the position as you reach into the oven and lift things out. Do your homework, write it out and make sure you check out all your options."
What will kitchens look like in 50 years?
It's unanimous! These experts envision the kitchens of the future as streamlined, automated, and clutter-free.
The Baker: "Streamlined, modern, sparse. Custom storage that fits the item that's stored. The microwave will look like a cabinet and nothing lives on the countertops or work area."
The Restaurant Chef: "Kitchens in 50 years will look like they did at the World's Fair in 1950. At the World's Fair, custom storage, streamlined storage… Appliances popping out of the countertops. Clutter free, hidden away. Disappear when you don't need them. Manage your counter space and accessibility."
The Culinary Instructor: "Automated and digital. You'll be able to say to an oven, bake this for 2 hours and then shut off. Talking to items, and it just starts. You don't have hands in the kitchen. Just say, preheat your oven to whatever or 'start' crock pot'. Or from your phone."
Allow us to introduce you to our pro chefs
Amy Cozze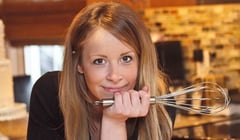 Our professional baker is the Owner and Head Baker at Cozze Cakes in Nazareth, Pennsylvania, Amy Cozze. Amy is a four time "Best of Weddings" winner through The Knot, the wedding planning website. She has also been inducted into the hall of fame of wedding cakes with The Knot. A special shout out for making the 2017 "Happenings List" in Lehigh Valley Style Magazine.
Domenic Lombardo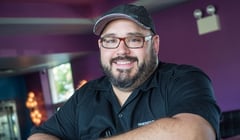 Restaurant Chef Domenic Lombardo is the Owner and Head Chef at The Mint Gastropub in Bethlehem, Pennsylvania. A trendy hangout with imaginary comfort food and drink. We sat down with Domenic for some great cooking tips, especially for leftovers and his insight on the lost art of food shopping locally.
When we asked Domenic if there was anything he wanted to add, he said...
"I'd love to teach people how to grocery shop. It's a lost art. Big box stores are killing the enjoyable experience of the specialty markets; what you buy and how you buy it. Food should not be purchased in bulk.
When you know you're going to make a masterpiece, you should go out and take advantage of the freshest items you can get your hands on. I think that's why Blue Apron is becoming popular, because it's easier. But it's killing the creativity of putting together your own meals. Also, left overs. Don't just heat, Reinvent!"
Cindy Litzenberger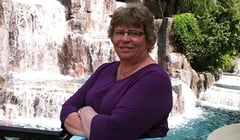 Next up, our culinary education professional, Cindy Litzenberger, Administrator of the Culinary Arts Program at Northampton Community College. She is the winner of the Skills USA Culinary Arts Championship, taking first place in both local and state competitions. True to her profession, Cindy educated us in the culinary arts. Her life's passions of teaching and cooking became apparent. It is this combination of her decades of practice in the kitchen, we came away with some significant life lessons.
We discovered some very insightful kitchen attributes from our Master Chef's regarding kitchen design. It seems all three interviewees require a streamlined kitchen with custom storage and a lot of it. Concealed and custom storage that allows for hidden kitchen appliances, yet ease of access. Ingenious ideas for keeping their most used items handy, without cluttering their space. Additionally, a large work area that housed their 'favored' appliances were apparently indispensable for these professionals. The ability to maintain function and accessibility in the layout are the cornerstones of a Chef's kitchen.
We hope you took away some valuable tips and secrets from these "seasoned" culinary professionals! For more tips and advice for your kitchen, check out these other helpful articles:
4 Ways to Get Creative with Your Storage Space
3 Kitchen Cabinet Storage Accessories You Can't Live Without

7 Amazing Ideas for Improving Kitchen Storage

How to Use Appliance Drawers to Your Advantage

5 Differences Between Partially and Fully Integrated Appliances