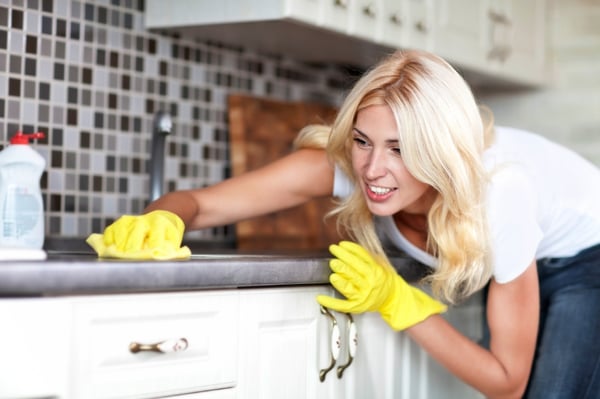 Using brand name detergents, glass cleaners, disinfectants, and polishes to clean your kitchen can be costly and add clutter to your cupboards and cabinets. In addition, most of these products contain harsh chemicals which produce toxic indoor pollutants. If you're looking for ways to save space, money, and reduce toxins in your home, these 3 everyday household items may be a solution to your cleaning concerns:
Lemons
When life gives you lemons… use them to clean! According to DIY Network, lemons serve as a wonderful alternative to disinfect, polish, and remove stains from different appliances and surfaces.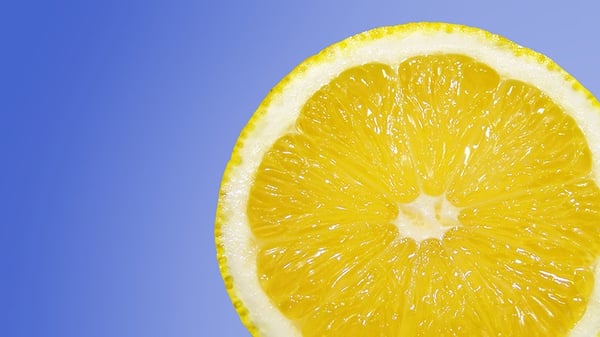 Try using lemon juice to clean laminate countertops, cutting boards, storage containers, and other appliances like refrigerators and microwaves. Lemon juice is also used for polishing silver, chrome, varnished wood, and copper surfaces. An added bonus is that the citric acid in lemon juice will kill odor-causing bacteria as well, giving your kitchen a pleasant scent.
Vinegar
The Old Farmer's Almanac says that white, distilled vinegar is a common ingredient in various cleaners and will kill almost every germ, bacteria, mold and fungus your surfaces come into contact with.
However, one of the most common cleaning purposes for vinegar is that, when mixed with water, it is an excellent glass cleaner. You can even throw some in the dishwasher for shinier, sparkling glasses and dishes. Other appliances such as microwaves, refrigerators, sinks, and garbage disposals can easily be cleaned when vinegar and hot water are mixed together. Simply put-- there's not much vinegar can't clean.
Baking Soda
Baking soda is another household item that has many different uses for cleaning. The fine grit in baking soda makes it great for scrubbing burnt-on food, grime, and grease off of ovens, glass ovenware, and stainless steel. Mixed with vinegar, baking soda will help clear your clogged or slow moving drains.
Finally, baking soda acts as a natural odor neutralizer. Stick some in your refrigerator, the bottom of your garbage can, or any other foul-smelling areas in your kitchen to neutralize bad odors.
Homeowners have been cleaning with these household staples for years. Using these products will save you money, space, and reduce the amount of toxins floating around your house.