When you are ready to remodel your kitchen and/or upgrade your kitchen cabinets, your first considerations will likely involve color schemes. It is important that your kitchen cabinet colors work with both the decor of your kitchen, as well as any living space that is visible from the kitchen area, and vice versa. You will also want to consider colors that work with your own decorating style yet, will also appeal to potential home buyers down the road. Wow, that's a lot to think about so we did the heavy lifting for you!
One way to honor both considerations is to select a cabinet color that has long-standing popularity in the kitchen cabinet industry. By choosing a top kitchen cabinet color, you know your selection will meet your own aesthetic standards and a desirable choice for others. Many of our top colors overlap slightly, so we simplified and combined into color categories. Notable mention: all of our top 5 colors are maintenance free.
1. Whites
Over half of homeowners are choosing some shade of white and we see why! This finish provides a traditional kitchen cabinet look with the ability to blend with almost any decor. They are especially appealing choices for smaller kitchen spaces as the bright white finish adds light to an enclosed space, creating a feeling of spaciousness. White will also appeal to future home buyers when the time comes.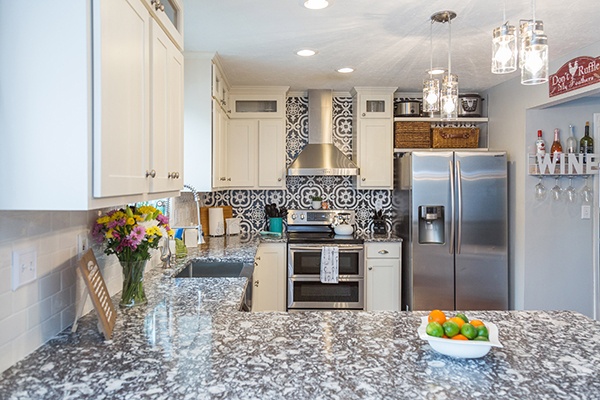 2. Natural Wood
"Home" is the first term that comes to mind when you view kitchen cabinets with a warm wood tone. The second largest percentage of kitchen customers are slipping into 'the safe zone' of medium wood tones. Whether you have a country, vintage, or just plain cozy style, a medium wood paired with a natural grain will make your guests feel instantly at home. Think maple or hazelnut for some of the most desirable species, as homeowners are moving away from oak.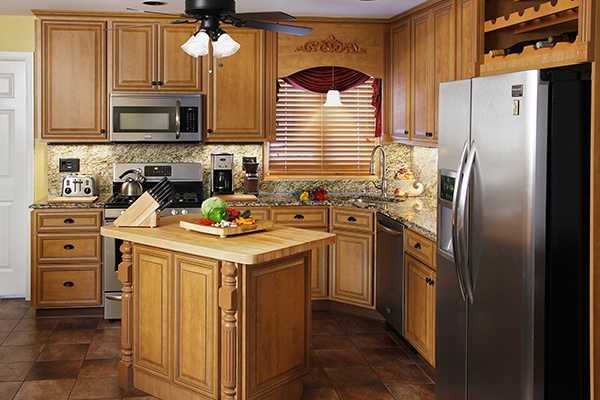 3. Dark Brown
Rich, chocolaty finishes have been a popular choice for decades. They provide a high-end look and work well with darker kitchen countertops, as well as stainless steel appliances. Although, unless you have an open floor plan, you may want to steer away from the darkness of brown finishes. This segment of homeowners are a select audience that is looking to create instant drama and warmth in their new kitchen design.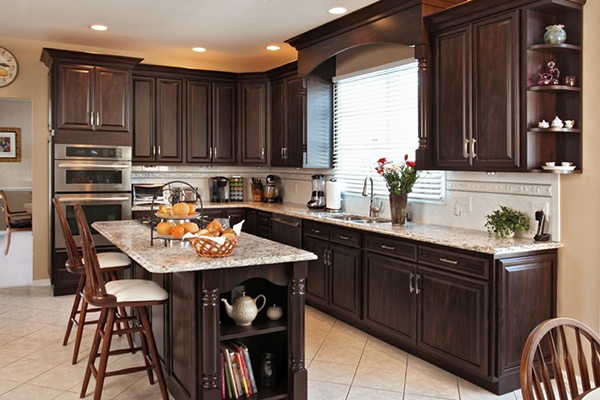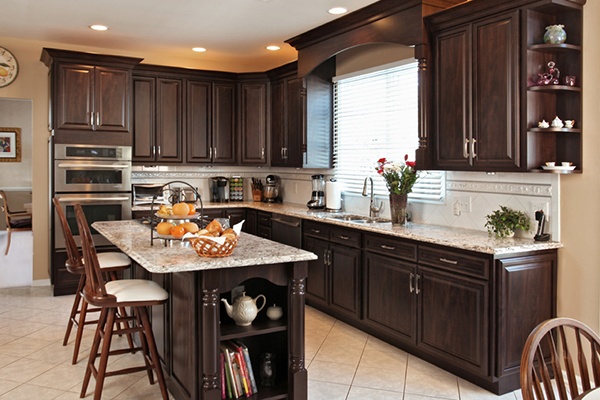 4. Grays
These kitchen cabinets have the perfect look for anyone who has an evolving decorative style. It blends with a lighter decor but has enough warmth to accommodate darker tones as well. It's viewed mostly as contemporary styling and will easily blend with any countertop and appliances. We found the kitchen remodeling homeowners falling into the 'cool zone' with gray, were those willing to 'step out of the box' when it comes to their décor.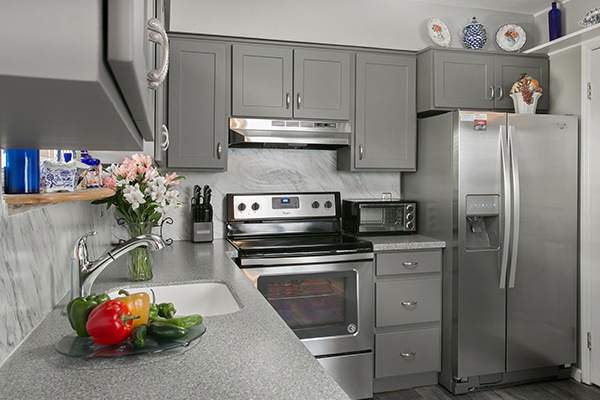 5. Cherry
These cabinets offer a rich & versatile tone that works with many kitchen designs yet are just bright enough that they won't cramp a small kitchen's style. The reddish hues, as seen in the picture below, complements both wood and stone countertop surfaces alike.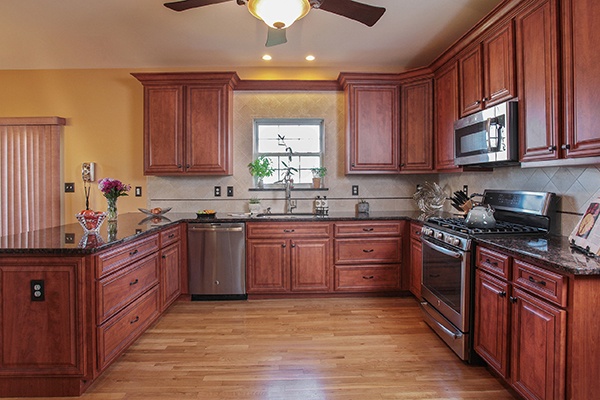 6. Barnwood (Bonus Selection)
Yes, we know this is part of the '5 Most Popular' series, but we loved this one too much from last year's roundup that we couldn't bear to part with it just yet. Consider this a 'Bonus Kitchen.'
If you find the distressed look appealing, you'll enjoy the rustic multi-toned Barnwood finish. For those with a shabby-chic motif, this is the recommended selection for you. It offers the warmth of a wood finish while still maintaining a brighter overall presentation.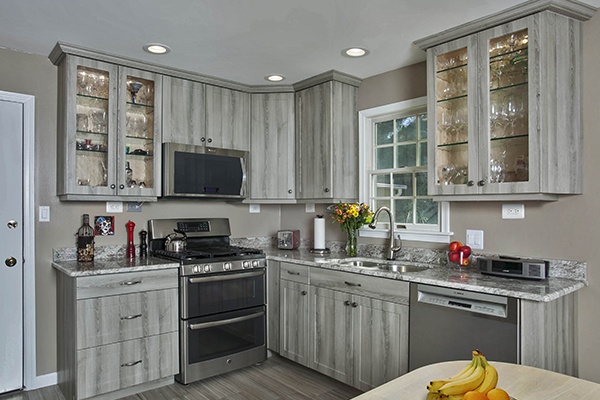 While there are a variety of kitchen cabinet door colors to choose from, these recommendations offer a guaranteed way to select attractive cabinets for everyone's favorite living space.