Whether you're looking to buy a new home or sell your existing home, there are many things to consider with regard to the kitchen. Should sellers remodel before they sell? Should buyers purchase a low-priced home, and remodel the outdated kitchen post-sale? What can both parties expect when it comes to negotiating terms? We've got valuable insights from professional realtors to answer all these questions, and more.
Despite home shortages in recent years, realtor.com's economics team is predicting that trend will finally ease up in the second half of 2018. With this in mind, our pool of three seasoned Realtors shared their insights on kitchen remodeling and what homebuyers and sellers should both keep in mind for their kitchen remodel.
3 Knowledgeable Realtors Weigh-In with Kitchen Advice
Our real estate experts include Realtor Richard Grant, an experienced realty expert, serving the mid and upscale markets of central New Jersey with Keller Williams Realty. Rob Stack, a Connecticut realtor who specializes first-time homeowners and smart financing options. And New Jersey realtor, Donna Summers, uses her 25-years of marketing experience to go the extra mile finding desirable homes at affordable prices for her clients.
A prospective homebuyer's initial perceptions are key to a home's sale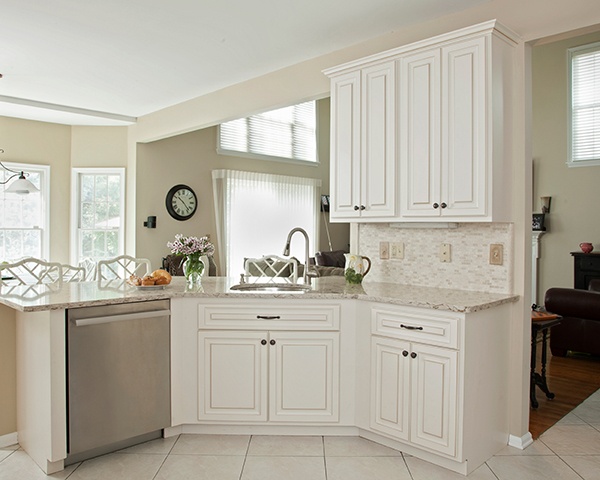 All three of our contributing real estate pros agree that the first impressions a homebuyer experiences when entering a potential home are some of the most important factors that drive a sale. Richard Grant remarks,
"The perspective that buyers get from of a property of interest, comes down to their personal perception of the house, relative to their criteria for a home. They walk in the door and that all important 'first impression' is received. Primarily they want a clean environment. Second; they look for the potential of making it 'their home'. Third; a kitchen that they envision themselves in... a kitchen that reflects their personal taste."
Each homebuyer is going to come with their own unique scenarios, but their perception of the kitchen is almost always integral to the their impression of a home. Rob Stack explains,
"Location, age of home, quality of home. The kitchen is the driving force to a sale. Also, buyers are looking for an open-concept layout. This floor plan has become very desirable lately. The kitchen is where homeowners spend most of their time. It's typically the first thing you see when you come into the house."
So how to give a great first impression to potential homebuyers? Well, the details go a long way. Donna Summers provides insights on which details buyers are typically on the look-out for,
"When it comes to kitchen details, desirable features include granite, stone and concrete counters, lots of recessed and pendant lighting, quiet ducted exhaust fans, extended cabinets with decorative moldings, work islands that double as a breakfast bar and feature lots of storage, pantry cabinets and closets, desk area and stainless appliance packages."
Should homebuyers seek homes with updated or outdated kitchens?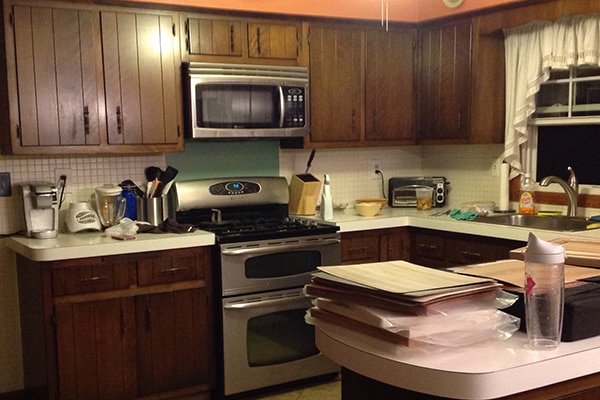 There are two schools of thought when it comes to the question of whether a buyer should seek out a kitchen that's already up-to-date, or one that can be remodeled to suit their tastes. Our three realtors had some different advice on this topic. Richard Grant explains how the condition of the kitchen can be used as a bargaining tool for buyers:
"If the kitchen is outdated and dilapidated, it becomes a bargaining item. The offer will be significantly less than an offer for a stylish kitchen that prompts the buyers to ask, where have you been all my life? The property serves as a marketing tool for similar properties with updated and more desirable kitchens; typically seen by the buyers on the same day."
Although a severely outdated kitchen can be a deterrent to buyers, it can behoove them to get the home at a lower price and update the kitchen post-sale. Rob Stack advises his clients to utilize remodeling finance programs that can help buyers afford not only the fixer-upper, but the fixing-up as well.
"I recommend buying the home and remodeling if feasible... Special financing programs are available just for homeowners that require home renovations."
That being said, the answer to this question truly depends on the circumstances of the buyer. The good news is that buyers and sellers both have options, and a savvy realtor like Donna Summers can help them navigate this terrain. She remarks,
"Usually the rooms that sell a home are the kitchen and bathrooms. If they are outdated, the only thing that might end up sealing the deal is the size of the rooms. Young buyers today are so busy working and raising families that they often don't want to do renovations as soon as they move in. Other buyers actually look at an old, outdated kitchen as a blank canvas where they can redesign it for their needs and taste."
When an updated kitchen isn't the buyer's style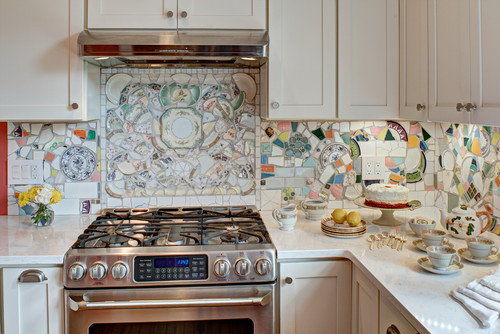 A big question for sellers is if they should remodel before putting their home on the market. The initial answer may seem a resounding, "yes", and sometimes it is, but there's more to consider. What if you renovate and it's not to the buyer's taste? That investment ends up being not-so-valuable after all. Our 3 pros had some advice on this that applies to sellers and buyers alike. Richard Grant explains,
"If the kitchen is updated and presentable but not to their taste, buyers may decide to remodel in the future, updating the room piecemeal. It all depends on if the rest of the property meets their criteria. They can buy and always remodel when in the home."
A major factor in determining if a seller should remodel, is the condition of the local home inventory. How updated are nearby homes for sale that a potential buyer will also be seeing? If you're in an area where buyers are expecting an up-to-date kitchen, you'll want to be competitive by remodeling, or prepare to negotiate your asking price. Rob Stack shares insights from the buyer's perspective,
"If it's a valuable property and the kitchen is newly remodeled, then I recommend going down a little [in the offer amount]... It all depends on the what else they are seeing and how soon they want to buy."
A contemporary, but poorly-suited, kitchen doesn't have to be a dealbreaker—no more than an outdated one, anyway. In most cases, a newly remodeled kitchen will have the major renovation work out of the way. As the homebuyer, a good realtor will advise you of cost-effective, minimally-invasive remodeling solutions for kitchens that have "good bones" and only require cosmetic updates. When showing homes, Donna Summers informs her clients of their options,
"If my buyers see a kitchen that is new but not to their taste, I immediately would recommend [cabinet] refacing or paint. This way they can change the look to their taste without a lot of disruption in their lives as well as without a huge expense."
Donna also notes that a recently renovated kitchen can negatively affect price negotiation power for the buyer,
"Most often sellers are not going to bargain with the price after just putting in the expense of a renovation themselves."
Negotiating the asking price to get the desired kitchen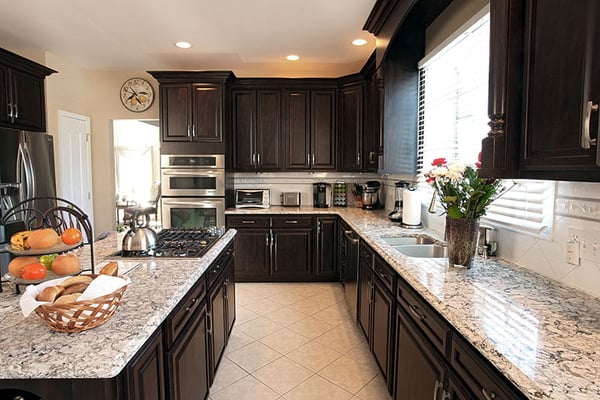 Most realtors will go to bat on negotiating price around an outdated kitchen. If they can't convince the seller to lower their asking price, they can usually negotiate off-setting the cost of a remodel for the seller one way or another to make both parties happy with the terms. Richard Grant explains,
"Buyers often will purchase a property with less than an ideal kitchen with the aim of remodeling it in the future if the property meets their other criteria. Remodeling costs will be factored into their offer. They may consult with the relevant expert vendors on guidance regarding style options relative to their taste and budget."
A sunny-spot that may not readily present itself to homebuyers is that purchasing a home which doesn't meet your tastes offers you the opportunity to make it what you want. Many buyers assume that a remodel, on top of purchasing a home, isn't in their budget. But, Rob Stack says a low-rate mortgage can help make it feasible and worthwhile,
"If we cannot negotiate the price of an outdated kitchen, here is a great option and the best part is, all the work would be completed before the move in.... A great financial assistance source for first-time homeowners with special rates that make a new home possible.,. Having an affordable mortgage can help with kitchen and bath updates if you do need them."
Let us not forget the glorious world of DIY! You can save big by purchasing a lower-priced home, and tackling updates on your own that can be done without hiring a professional. Donna Summers advises,
"If I know that my buyer wants a home with an outdated kitchen but their budget for doing major renovations isn't there, I would encourage them to look on Pinterest or DIY YouTube videos to see how a kitchen could be changed with minimal cost. Sometimes some paint, new hardware, faucets, tile can make a world of difference. If they aren't interested in doing the work, I would recommend them getting free quotes from kitchen companies and investigate financing options."
The kitchen reigns supreme on top of the list of wants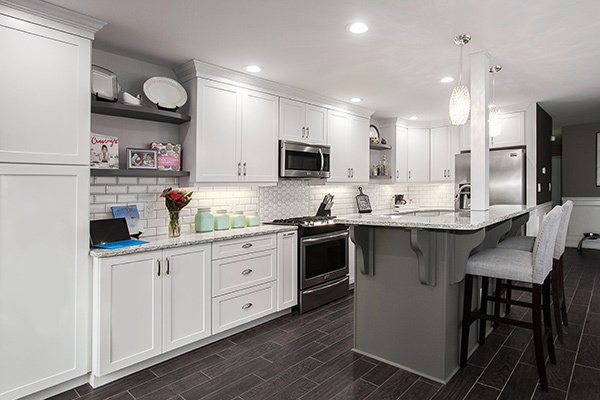 With a room that's as functional as the kitchen, it's no wonder that it prevails as a high priority for many homebuyers. However, Richard Grant expresses that there will never be a house that has everything on a buyer's wish-list,
"For most families, the kitchen is the hub of the home. Rarely will buyers find 100% of their "must haves" in an existing property. Often, the condition of the kitchen will be a deal-breaker. Kitchens reflect homeowners' personalities, and where their budgets allow, they will remodel asap. Taste for style in countertops, cupboards and appliances is as varied as the number of buyers in the market at any given time."
Even if buyers are aware of the option to remodel, an updated kitchen is far more appealing and salable than a severely outdated one. Says Donna Summers:
"My ideal listings are homes with newer kitchens and bathrooms because I know that these are the rooms that attract new buyers the most. Staged right, these rooms can increase the sale price of a home and bring in an offer quickly. Right now, the largest segment of buyers are Millennials [born between 1980-2000] and Generation X [born between 1965-1979]. Combined, they make up 61% of all buyers. Because of the high prices of homes, they are searching for turnkey properties."
So, is a remodeled kitchen worth the investment?
The final consensus from our team of Realty professionals seemed to all resonate a similar message. A newly remodeled kitchen or kitchen with potential topped the list and had positive results for both home buyers and sellers. A house with even a minor kitchen remodel will pay back the sellers over 75% of their investment, according to realtor.hw.net. Moreover, buyers are willing to pay more for a home with an updated kitchen, over one that is out-of-date because they don't want to deal with it post move-in.
For a great home with a dated kitchen, all our realty contributors recommend a cost-effective kitchen update, such as paint or cabinet refacing to lure buyers and get sellers their best price. Secondarily, an open-floor concept paired with large rooms gives sellers leverage to get their asking price. Working with a seasoned realtor will benefit all involved, leveraging their years of experience and guidance for your perfect house or top home price.
About Our Contributing Real Estate Professionals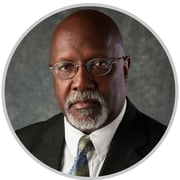 Richard Grant, the Seasoned Veteran
WEBSITE: http://www.kw.com/kw/agent/richardgrant
LINKEDIN: https://www.linkedin.com/in/grant-richard-30a82978/
Richard Grant is a Realtor Associate with Keller Williams Realty, a premium source for New Jersey real estate markets. He offers insights for real estate buyers and sellers, home maintenance information, information on special listings and open houses. Licensed in New Jersey, his focus includes Middlesex, Monmouth, and Ocean Counties. He is also a certified Toastmaster with his CL and ACB in public speaking.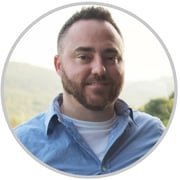 Rob Stack, The New England Realtor
WEBSITE: citiatlas.com
LINKEDIN: https://www.linkedin.com/in/robert-stack-81145918/
Selling your home doesn′t just mean hiring a realtor to stick a sign out front. There are a lot of preparations you should make to ensure you get a house that suits your needs and lifestyle. I'm particularly interested in helping first time homebuyers. A great financial assistance source for first time homeowners with special rates that make a new home possible. These are the lowest percentage rates in the market.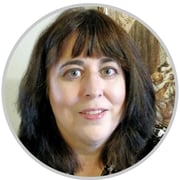 Donna Summers, The Marketing Guru
WEBSITE: http://donnasummers.kw.com/
LINKEDIN: https://www.linkedin.com/in/donnasummers/
Donna has been a Central NJ Realtor for many years, serving Somerset and Middlesex Counties of New Jersey. Her background and passion are rooted in marketing, graphic design & photography. Her focus is on taking a home and putting it in the best light possible with staging, professional photography & custom designed marketing materials. Her desire is to always get her clients the best price for their homes. Her level of customer care is appreciated by her clients whose lives are in transition. She also is great at referring her clients to out of state real estate resources.