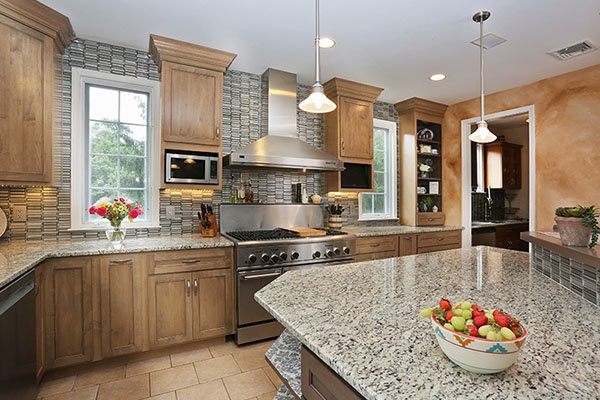 When you've finally decided that it's time to remodel your kitchen, your first question—or maybe your spouse's—first few questions might sound like:
How much is this new kitchen going to cost me?
Will I be able to afford this investment?
Are there more cost effective options that can help me stay within budget?
First Start with Planning
Before you can even begin to ask these questions, you need to start planning for your new kitchen. Figure out exactly which elements you'd like to change, which parts of your kitchen you just cannot live with anymore, which pieces need updating and which features could stay for a while longer. Then, determine your budget, and just how much wiggle room you have within that budget.
Another factor that changes cost is the scope of the project you plan. Do you want to knock down a wall and expand the room. Do you want to add an island to your layout? Do you just want a new look for the cabinets and countertops? All of these options will change the cost.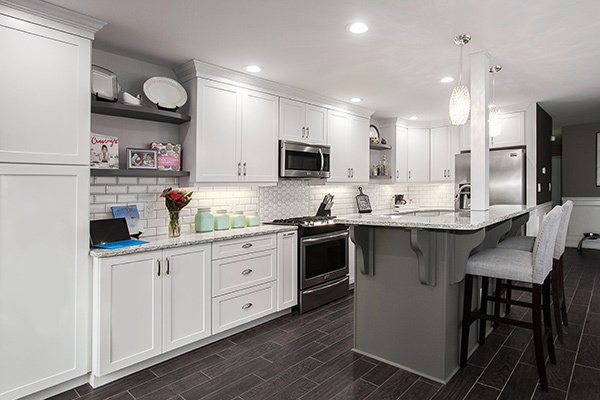 Once you've figured out what you'd like to have done during your kitchen remodel, and just how much you're willing to spend, it's time to make an appointment with an expert representative. Kitchen Magic offers Free In-Home Estimates to help you find the kitchen remodel that fits within your budget.
Companies that offer Free In-Home Estimates and Consultations do so to prove that their advice is valuable and that the company can be trusted with your home and your money.
More importantly, meeting with a kitchen expert will help you understand your many options when it comes to remodeling and financing your kitchen project.
Don't Settle for a Stock Look
Because every kitchen-remodeling project is unique, visiting a "big box" store and picking your kitchen cabinets and countertops from a shelf like you purchase cereal will not save you the most money.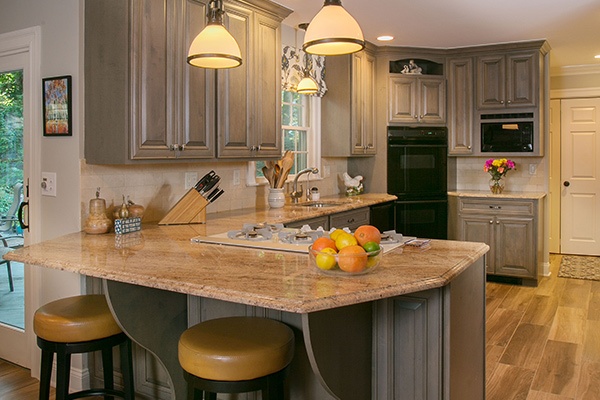 It also won't give you the custom kitchen that speaks to your personal style and needs. When you sit down with a representative, they will first listen to what you want, and then provide you with a sampling of options that fit within your style and budget preferences.
Whether you're looking for cabinet refacing, new custom cabinets or a unique combination of both, a kitchen expert can help you come up with a custom kitchen plan that perfectly fits within your budget. Each representative can also help you choose materials that will fit within your budget and fit with your kitchen's desired function.
How Can I Afford it?
Outside of the materials and remodeling process you choose, there are several financing options and layaway plans to help you afford the kitchen makeover of your dreams. Every homeowner, every family and every kitchen is unique, and therefore deserves a unique price to fit.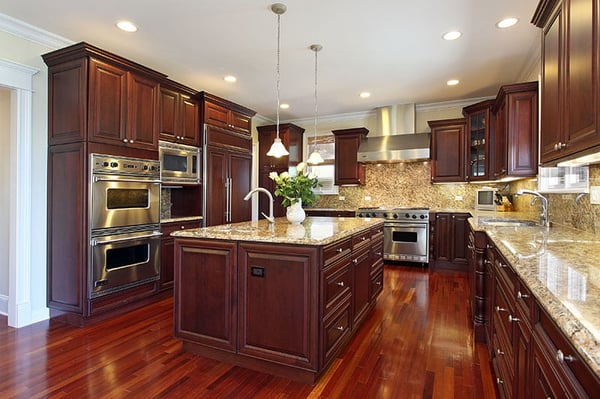 Contact Kitchen Magic to schedule your Free In-Home Estimate, and let our kitchen experts design a custom cost—perfectly suited to your budget—for your new, custom kitchen.