Open floor plans have been popular in the design world for years — and it's no surprise. Space is something that we all tend to crave in kitchen design. Functional design that allows ample room to move about can help you better enjoy your space. But, openness can sometimes impede privacy. It doesn't have to be that way. If you're looking for smart, creative ways to open up space in your kitchen, we've gathered some great examples of kitchens with floor plans to inspire you.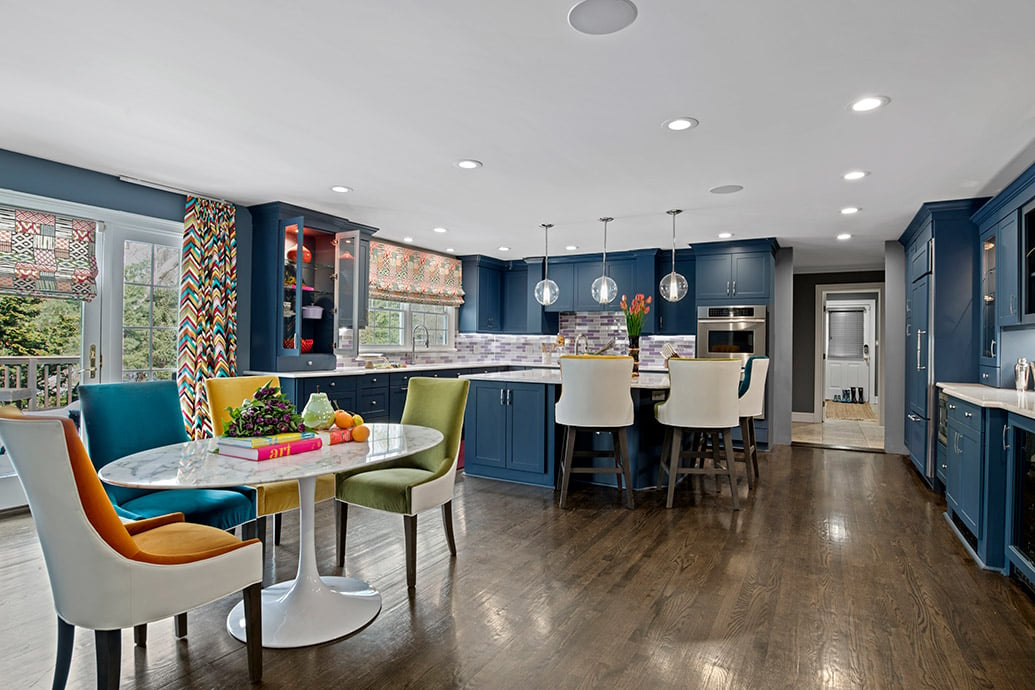 Open Floor Plans for the Kitchen
In our experience, many homeowners either purchase homes that have already have an open floor plan, or they elect to open-up their layout during a kitchen remodel. Open floor plans are great for casual living and entertaining guests, and they can bring a bright and airy feel to your home.
On the other hand, some homeowners prefer more traditional kitchen layouts. With a more enclosed space, it's easier to hide the noise and mess that can be in the kitchen when you are entertaining. Additionally, cooks who appreciate solace while they work may enjoy the separation of a galley kitchen, rather than the exposure that comes with open layouts. Both open and enclosed kitchen designs have their own unique benefits. Often, the best choice really comes down to personal preference.
Kitchen design alternatives
If you're interested in an open concept, but still want to incorporate a bit of privacy into your floor plan, there are alternatives to a completely open layout. Here are some choices for open floor plans that still offer some division of space.
Two-tiered kitchen islands and peninsulas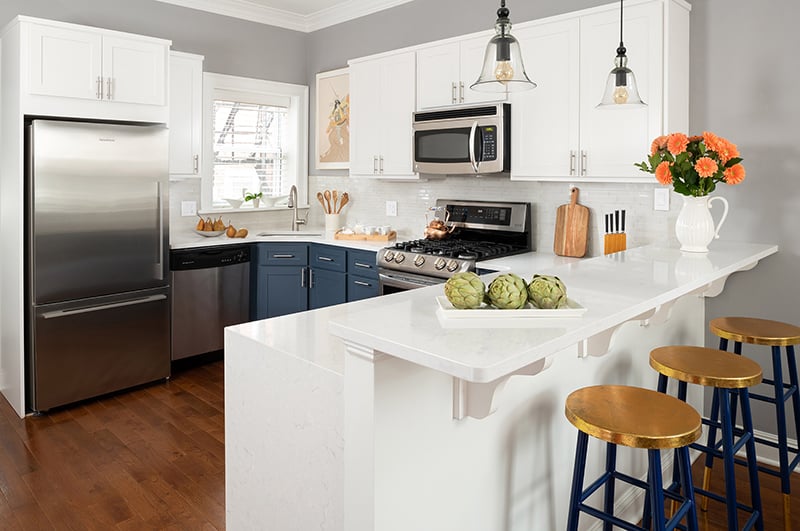 A two-tiered island or peninsula design not only blocks the line of sight from the adjacent living area from cuttered countertops or dirty dishes , but it also provides extra space for seating and hanging out. It's perfect for a breakfast nook or serving all of your hungry guests. Some homeowners also move the kitchen sink to the island (rather than place it against a wall or in front of a window) when they construct a two-tiered design.
Partial walls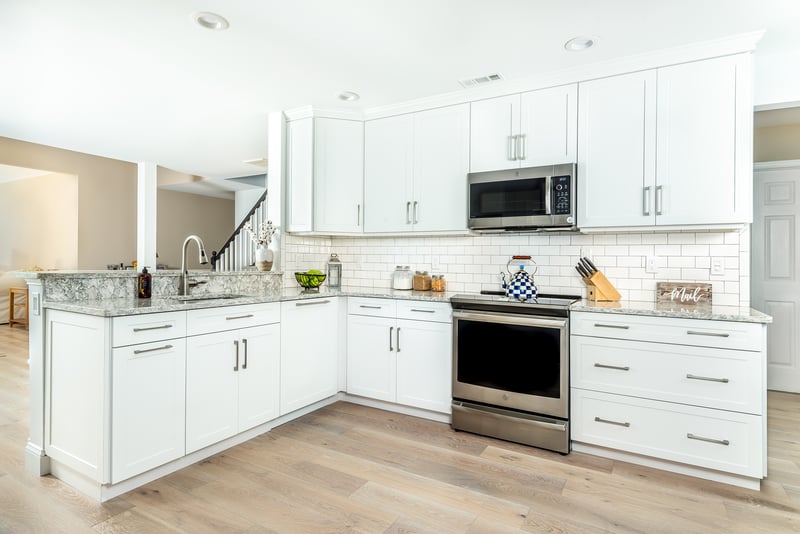 When everything is intermingled, it can be tough to know where one area begins and the other ends. One way to resolve this issue is to construct partial walls. Partial walls can really open up a room, while still providing enough structure to separate the kitchen from other areas.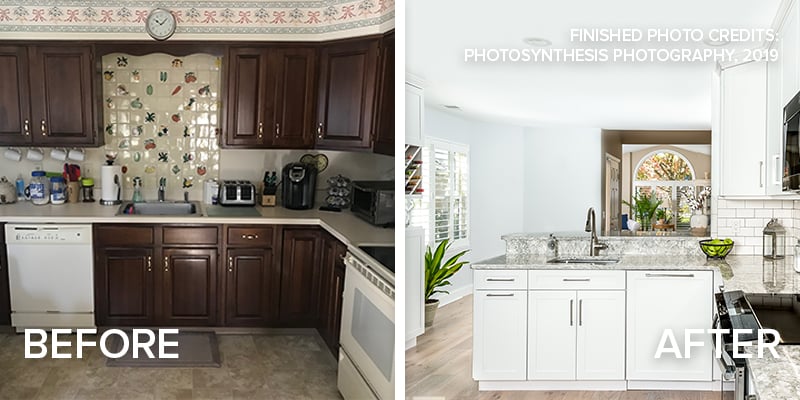 Kitchen lighting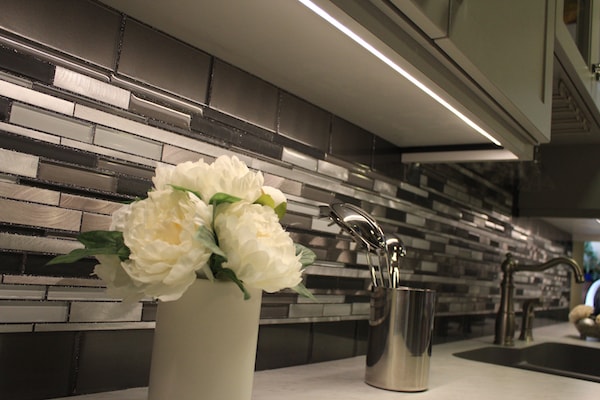 Under cabinet lighting can help make heavily used areas, like your countertops, more stylish as well as more functional. Let's face it, poor lighting can make daily tasks more difficult than they need to be, from reading to food prep to cleaning. Another option you can try is installing pendant lights, which are currently trending, to accent your decor and help define the different areas of your home.
These are just a handful of examples for how you can enjoy an open kitchen concept without having to give up any privacy or division. If you're pondering ways to upgrade your kitchen design to a more open layout, schedule your in-home appointment with a Kitchen Magic consultant today. Our amazing team will help you create your dream kitchen.