If your home is 10 to 15 years old or more, you've probably considered remodeling your kitchen. After all, kitchens are one of the most highly trafficked rooms in the home, and they're one of the most popular rooms to renovate. But, did you know that cabinet refacing can cost about half as much as all new cabinetry?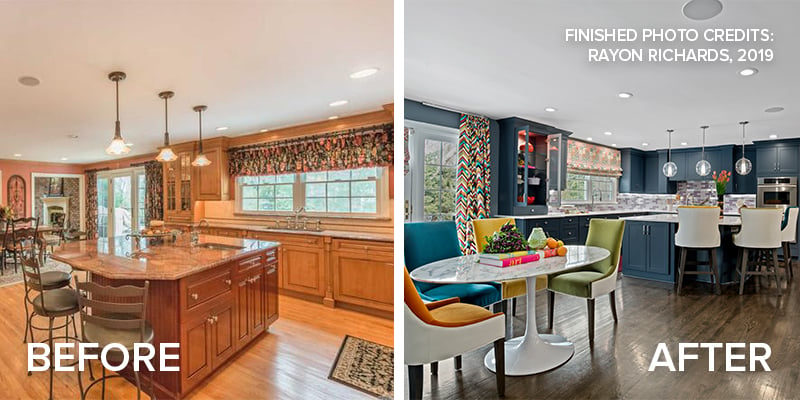 This Is How Cabinet Refacing Can Cost About Half As Much As New Cabinetry
Cabinet refacing, also known as cabinet resurfacing, allows you to keep your existing kitchen intact while completely transforming its appearance. With refacing, your cabinet doors and drawers are replaced while your existing cabinet boxes and frames stay in place. This can not only reduce overall renovation time, but it can also save on the cost of labor and materials needed for all new cabinets.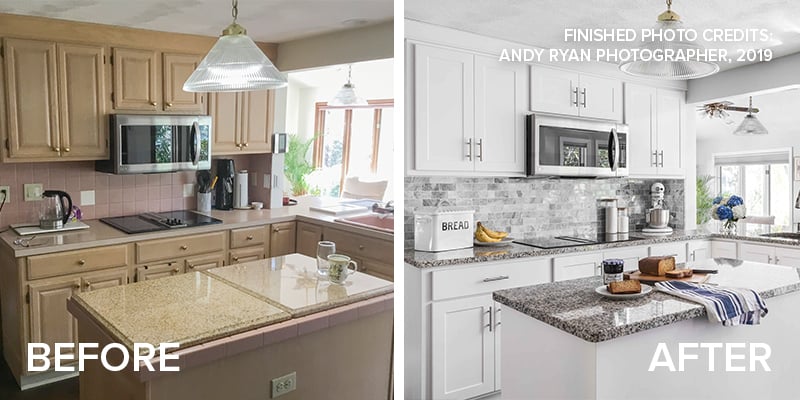 What Affects The Cost of a Kitchen Remodeling Project?
It's important to remember that a variety of factors affect the total cost of any remodeling project. These can include:
Location and region also play a major role in determining cost. For example, a kitchen remodel in California may cost significantly more than a similar kitchen remodel in Delaware. Additionally, the remodeler's experience, expertise and credentials all impact a project's labor cost. It can be dangerous to select your remodeler by price point alone. While expert craftsman who have put hard work into their highly skilled trade expect (and deserve) to be fairly compensated, you will likely save yourself some headaches and money in the long-term by getting the work done right the first time. So, keep in mind that old-adage, "you get what you pay for."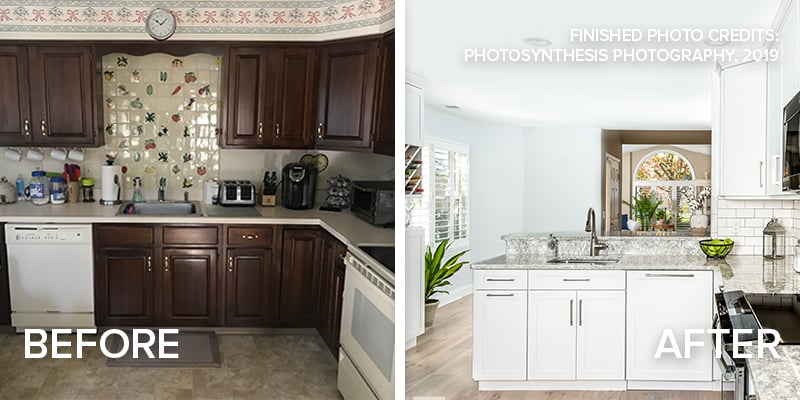 Ballpark Figures and Price Ranges for Kitchen Renovations
It's tempting to go online and try to determine the cost of remodeling your kitchen, but every project is unique and it can be nearly impossible to determine actual costs without discussing your individual wants and needs, as well as having an expert take precise measurements of your kitchen.
There are a few online resources, such as HomeAdvisor and Angie's List, that do provide broad, low- to high-end national averages for cabinet refacing and more, but keep in mind that they have no way of knowing the size of your kitchen or your personal style preferences. As a result, you may find yourself turned off by high-end quotes without realizing there are more affordable kitchen remodeling options for you. To help put the cost of things in perspective for homeowners and consumers, the Hanley Wood annual Cost vs. Value report estimates the national average for a minor, mid-range kitchen remodel at $22,500, and $66,196 for a major mid-range kitchen remodel.
We highly recommend selecting two or three reputable kitchen remodeling companies and obtaining detailed quotes from each one to compare. If you do your homework, keep your expectations realistic and stay reasonably flexible, you'll be able to find the right solution for you.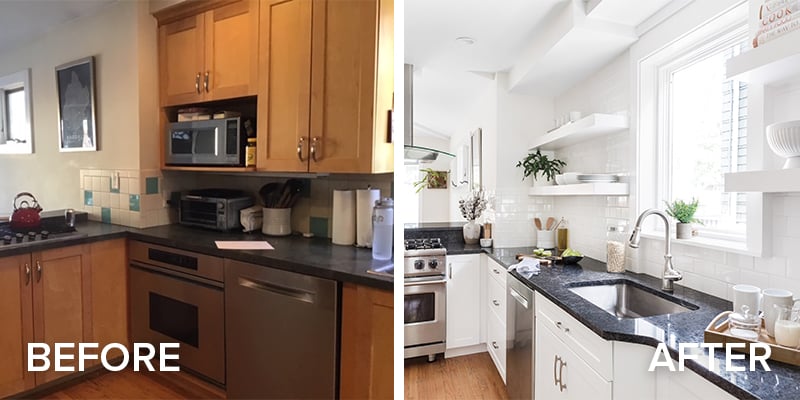 " remodeling price ranges aren't fair-play
The Kitchen Magic Difference
By using only the best quality products and fully trained staff, Kitchen Magic continues to live up to its highly regarded reputation. Our exclusive method of refacing cabinets, performed by certified installation professionals, will transform your cabinetry—and kitchen. We've been in business since 1979 and have remodeled over 50,000 kitchens, which means you can rest assured that we've perfected the process. Your kitchen gets transformed in less time, with less stress and at an amazing value, so you can finally start enjoying the kitchen you've always wanted.
When you're ready to get started, schedule an appointment and we'll provide you great offerings and ideas, and with a free, personalized quote.