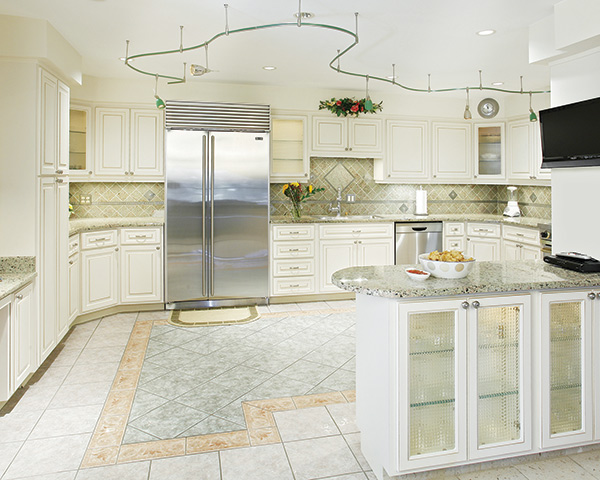 In the beginning, wood was one of the only kitchen finish options for floors, cabinets and countertops because people constructed kitchens from available building materials - wood being one of the most prolific options here in the Northeast. Now, in an era where virtually anything can be fabricated, wood is most commonly sought because of its warm qualities.
7 Maintenance-Free Kitchen Finishes that Look Just Like Wood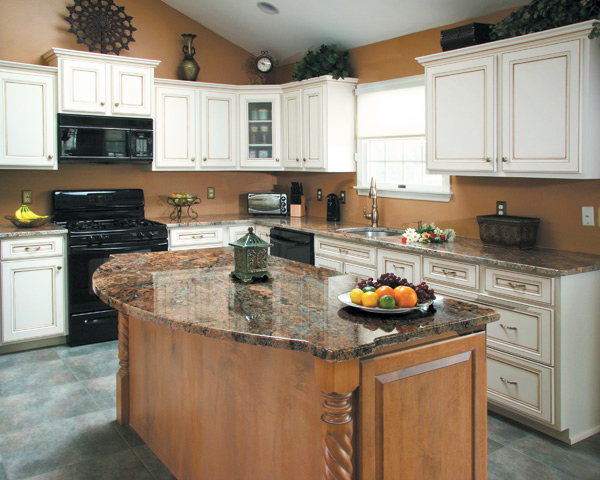 The only "downside" to wood is it can require a bit of maintenance. Wood warps, stains and splits if it isn't properly cared for. This requires regular washing with warm water and mild soap and may also mean oiling or refinishing on occasion. If you love the look of wood, but need more of a "spray-it-with anything-wipe-and-go" kind of kitchen, there are 7 maintenance-free wood alternatives that can be used safely and durably in your kitchen.
Laminate cabinets. We can't speak highly enough about laminate cabinets. They come in a wide range of colors and finishes - including faux-wood versions that look just like the real thing. The difference is that you can enjoy the look of a solid maple or cherry cabinet finish without any of the typical maintenance required. When a splatter or smudge has marred the finish, you can use a multipurpose cleaner (a big no-no on wood!) and a rag and have at it.
Bamboo cabinets. Bamboo isn't the material most people think of when they say, "wood cabinetry." However, this durable and eco-friendly finishing option (also available for floors) has grains just like wood, is sustainable and only requires warm water and soap when cleaning is required. It's also available in several finish options.
Laminate countertops. Until the last five to ten years, most kitchen designers sort of turned up their nose when a client wanted laminate (often referred to as "Formica" countertops, even though that's a brand name) countertops. The "faux-" finishes didn't look all that great for the most part. Times have changed! Modern laminate options are gorgeous and often sought after by contemporary home designers. There are plenty of faux-wood finishes that will knock your socks off and require zero- to low-maintenance.
Reclaimed wood. Depending on the look you want, reclaimed wood is an excellent finish choice for floors, walls, counters and tabletops. While new wood products can beg to be kept pristine, reclaimed woods are celebrated for dings, scratches and other imperfections, making them a low-maintenance (and eco-friendly!) option.
Laminate flooring. Laminate floors are amazingly affordable and look just like real wood, the benefit being you never need to refinish them.
Pre-engineered hardwood flooring. This option is technically "real wood" on the top, with a thin veneer from the hardwood of your choice comprising the visible layer. The benefit is that wood composites used for the planks are more durable, creating a longer-lasting product. They come pre-finished and higher-end brands offer lifetime warranties.
Vinyl flooring. Similar to the laminate countertop suggestion above, modern imaging technology allows vinyl flooring manufacturers to make prints that resemble real wood.