Wood cabinets were kitchen cabinet standards for generations, for the basic reason that they were the only cabinet material out there. As the manufacturing of synthetic products increased after the post-war era, so too did the demand for alternate cabinet options—particularly for homeowners desiring more affordable, durable and lower-maintenance products.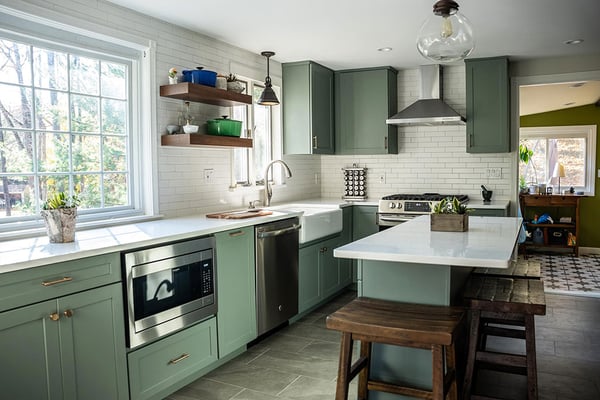 Up until about 10-years ago, real wood cabinetry still "won" in the luxury kitchen design market, largely the result of the fact that wood was the standard and laminate cabinets couldn't quite compete with a completely natural wood aesthetic. Now, innovative graphic design improvements—and the use of thin, wood veneers—mean laminate cabinets come in a range of colors as well as "can't tell the difference" natural wood facades. These improvements make laminate cabinets serious contenders, even for those with high kitchen remodel budgets.
You're a Candidate for Laminate Cabinets If...
Let's be honest, laminate cabinets don't always have the best reputation in the industry. But, not all laminates are created equal, and the aforementioned advances make higher quality laminates an excellent alternative to wood cabinets. If your wondering why someone would choose laminate over wood for their cabinets, here are some legitimately good reasons.
You can't tell the wooden difference at first glance
Even upon close inspection, laminate cabinet doors designed to replicate wood look exactly like real wood—grains and all. For instance, homeowners can select any laminate "wood option" they want from Kitchen Magic's offering, for a fraction of the price of authentic wood, and without any of the worry regarding warping, staining, or expensive replacement costs. Wood grain options include minimal wood grain appearances or those rich with textural appeal. The choice is yours.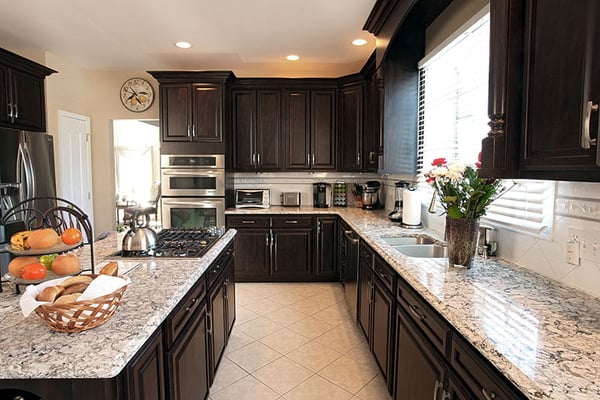 You're looking for high-quality, less-expensive options
Laminate cabinets will always cost less than solid wood cabinetry—by as much as 50% of the cost or more, depending on your selection. This makes it easy for those designing a kitchen on a budget to get a luxury look without the steep price tag.
You want to choose from a variety of finishes
Since it is an engineered product, laminate actually affords you more options, in terms of finishes, than real wood does. So, if you're looking for unusual finishes, or if you just aren't sure what finish you want at all – with laminate, you can find your true kitchen style. Be it warm, wood-toned traditional raised-panel cabinet doors, or bright white contemporary shaker cabinets, laminate is sure to have a cabinet option for you.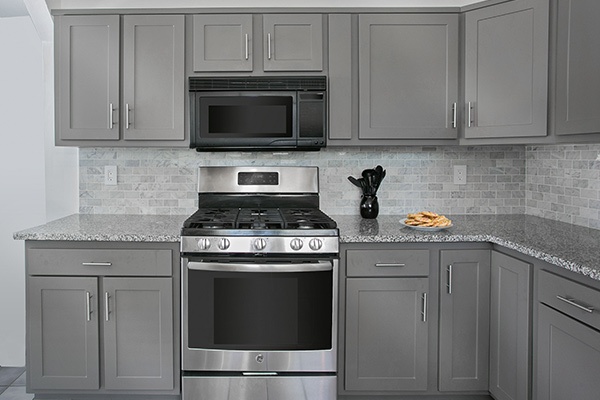 You need a product that can handle heavy wear-and-tear
Does your kitchen take a beating on a daily basis? Now that most families have two working adults, or busy single parents—as well as open kitchen concepts that invite everyone to hang out around the island—kitchens experience heavier wear-and-tear than they ever have before.
This requires cabinet doors and drawers that can handle the daily knocks, drips and spills, without requiring high-maintenance reactions. Laminate doors will stand the test of time, even under constant use and contact.
You're looking for low-maintenance cabinetry
Along those same lines, laminate cabinets are so low-maintenance, they're practically no-maintenance. They can be wiped and cleaned with normal gentle cleaners, don't have to be polished or oiled, and can handle a hot chocolate dribble that hung-on all day—without suffering any damage. That simply isn't the case with wood cabinetry, which must be treated with a certain level of care.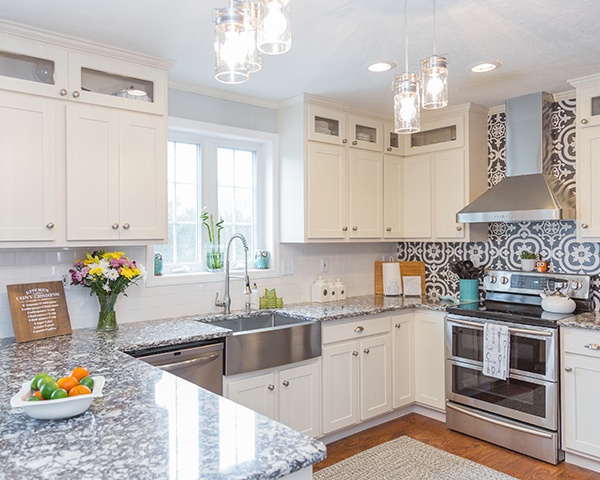 You like lifetime warranties
Wood cabinetry warranties are minimal, because wood is more prone to damage if it isn't properly maintained. On the flip-side, many laminate cabinets, doors, and drawers (including those we offer) come with extensive warranties covering the lifetime of homeownership against peeling, blistering and cracking under normal conditions, which is pretty phenomenal.
Schedule an in-home design consult with the Kitchen Magic pros and we'll bring laminate cabinet doors that look so much like wood, you won't be able to tell the difference.