The kitchen is one of the most-used rooms in your home and a place where people tend to gather. It only makes sense to take both functionality and style into account when deciding between a kitchen island or a kitchen table.
Both options are welcome additions to the heart of the home.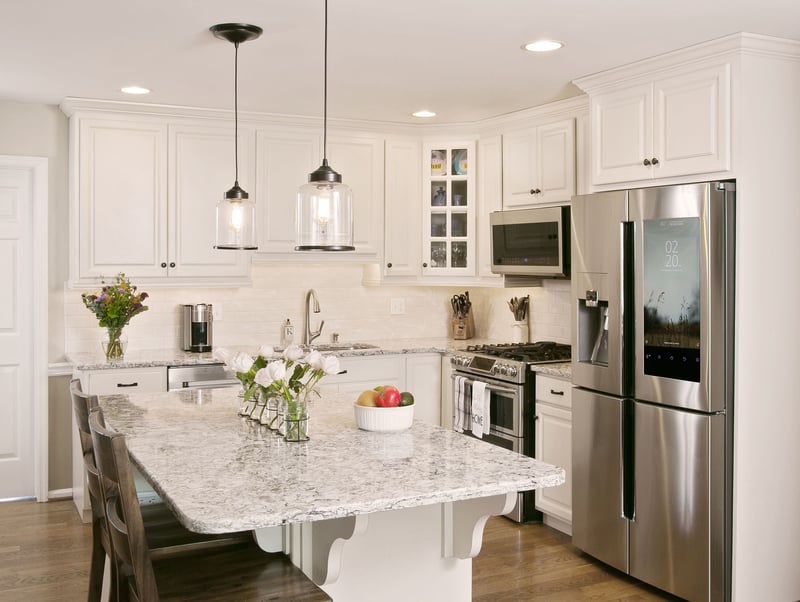 A Kitchen Conundrum: Is it better to have a kitchen island or a dining table?
In our recent 2022 design trends, our In-House Designer & Product Development, JT Norman forecasted larger and double kitchen islands to create kitchens that serve multiple functions and needs - beyond cooking. These two trends go hand in hand because a well-designed kitchen island (or two, if you have the space) is part and parcel of a multifunctional kitchen. The island is not only a space for food preparation or appliance placement, but it also serves many more purposes. To help figure this out, we've asked the experts at Kitchen Magic to give you the most significant advantages of each.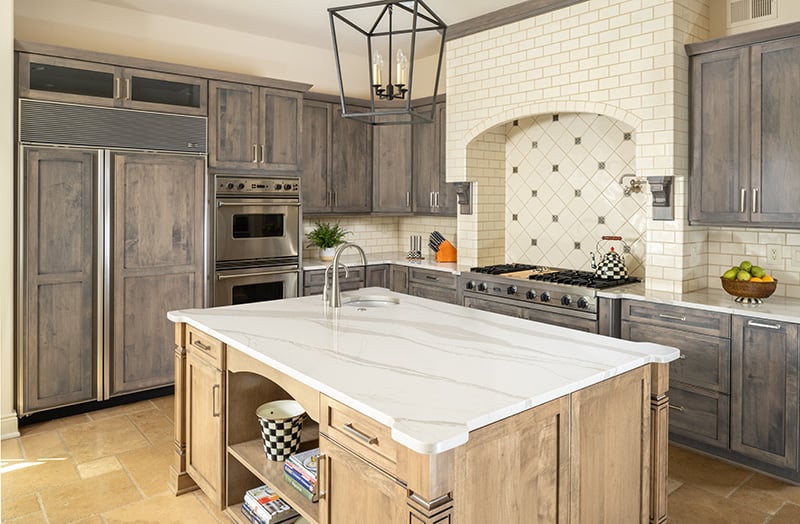 The top benefits of adding an island to your kitchen design
Here are some of the many ways an island instantly transforms itself to meet the household's needs:
Teen hang-out

Practical homework station

(cabinet for supplies, charging outlets)
Buffet station for entertaining and holiday gatherings
Craft, scrapping, and art space
Happy hour or game time cocktail station
Extra storage
Extra seating and guest overflow area
Can serve as a boundary between spaces in an open concept kitchen plan
To aid with cooking, also consider kitchen-boosting appliances such as a warmer drawer or an under-counter wine cooler. If your kitchen is large enough to accommodate a kitchen island, it's probably the way to go for your upcoming kitchen remodel.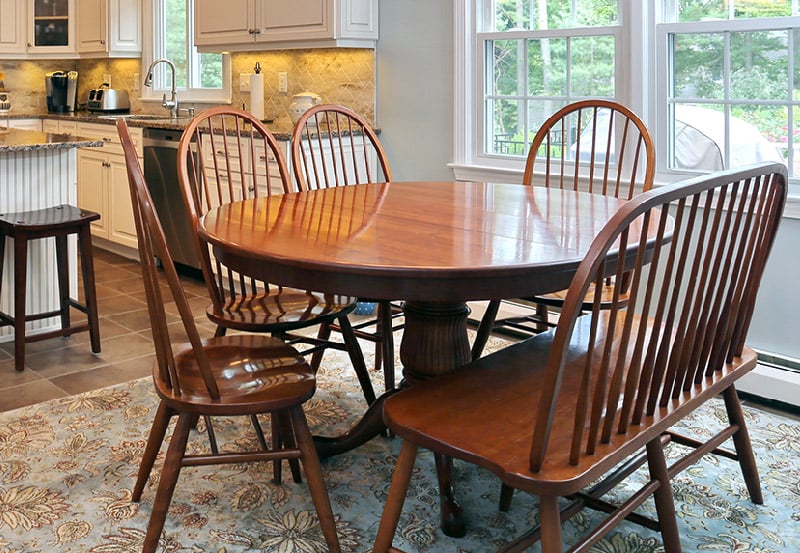 On the other hand, kitchen tables have many uses. They can afford homeowners more flexibility than islands when it comes to floor space, design, and functionality. They provide a comfortable and convenient place for casual dining, and since most tables only require a 36-inch clearance, they really can save room. Plus, the open space under kitchen tables can create the illusion of a more open, larger floor plan—especially in smaller kitchens.
If you're working with a larger room or an open concept, kitchen tables can be used to separate and better define your space. Clearly separating the food-preparation area from the dining area can even help reduce a bit of mealtime chaos for larger families. Plus, many tables come with an extension leaf, so it's quick and easy to accommodate any size gathering, especially in smaller kitchens. Keep all this in mind when choosing the right kitchen dining table.
Why the idea of installing a central island may be a 'fitting' choice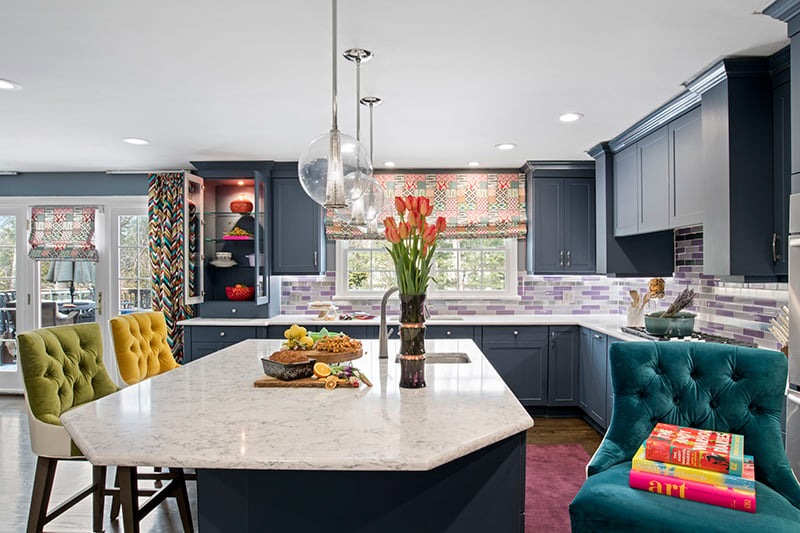 Keep in mind that kitchen tables don't offer extra storage space underneath. As a result, creating a small, custom kitchen island, depending on your kitchen layout, has requirements to consider. For instance, the recommended distance between your kitchen island and perimeter counters used to be a minimum of 36 inches. However, our experts now advise at least 38 to 42 inches of space around your kitchen island to allow for easier access and increased size in appliances. If you're looking for creative storage hacks and solutions, kitchen islands can add cabinets and drawers, and even shelves to display cookbooks, collectibles, and other decors.
Where Can I find dependable kitchen remodel contractors in Lehigh Valley, PA?
Thinking about enhancing the look and functionality of your kitchen with innovative and high-quality features? Here at Kitchen Magic, we understand the importance of a dining area and are passionate about guiding our clients through their remodeling projects step by step, so they end up with the space of their dreams.
We'd love to hear about your plans for your kitchen, whether you need expert advice about the best cabinets for your home in Lehigh Valley, smart storage options, or something else entirely. Thanks to years of experience behind our talented team, we'll provide you with thorough planning, finest craftsmanship, and unique design. Schedule a free in-home design consultation and quote with Kitchen Magic today!