Homeowners seem to really love the kitchen island, it's a versatile, functional design element that can offer more counter space, extra storage options and even additional seating for friends, family and guests. And then there's the kitchen table, which can come in any of a variety of shapes, styles and sizes to satisfy even the most unique personal tastes. Tables can be easily moved around, too. Both options are welcome additions to the heart of the home. But, how do you determine whether a kitchen island or a kitchen table is better for you? To help you figure this out, we've asked the experts at Kitchen Magic to give you the benefits of each.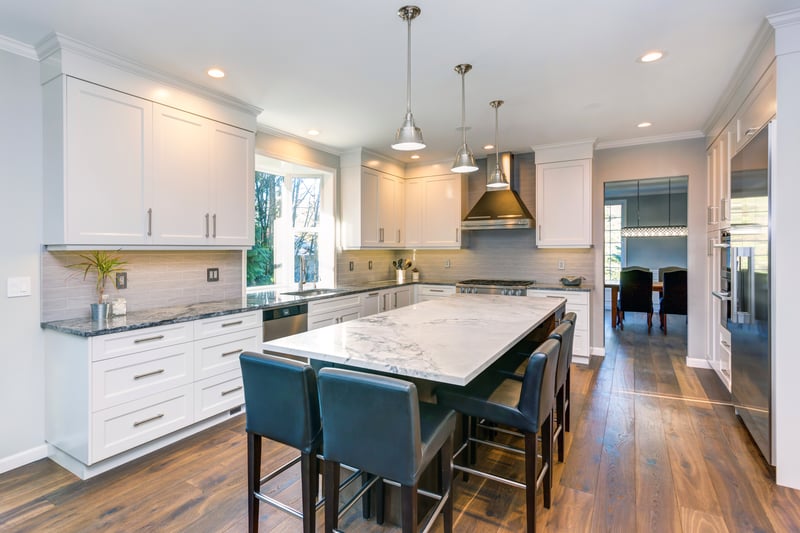 A Kitchen Conundrum: Which Is Better, the Island or the Table?
The kitchen is one of the most-used rooms in your home and a place where people tend to gather. It only makes sense to take both functionality and style into account when deciding between a kitchen island or kitchen table. Let's take a look at both in more detail.
Kitchen Islands
According to MarthaStewart.com, the kitchen island can be the centerpiece of the room and central location to welcome people into your kitchen. Islands tend to work better in larger spaces, but can accommodate a variety of situations and needs. For example, you can use a kitchen island to prep food, as a beverage bar or for serving appetizers before retiring to a formal dining room when entertaining guests.
"Keep in mind that the standard height for a kitchen island is between 36 to 42 inches from the floor," says Kitchen Magic's Director of Business Development and Product Innovation, James T. Norman. This provides enough room for both sitting and standing.
Depending on your kitchen layout there are some other dimensions you may need to consider. For instance, the recommended distance between your kitchen island and counters used to be a minimum of three feet, or 36 inches. However, our experts now advise at least 38 to 42 inches of space around your kitchen island to allow for easier access to appliances and other cabinets. If you're looking for more storage options, kitchen islands can add cabinets and drawers, and even shelves to display cookbooks, collectibles and other decor.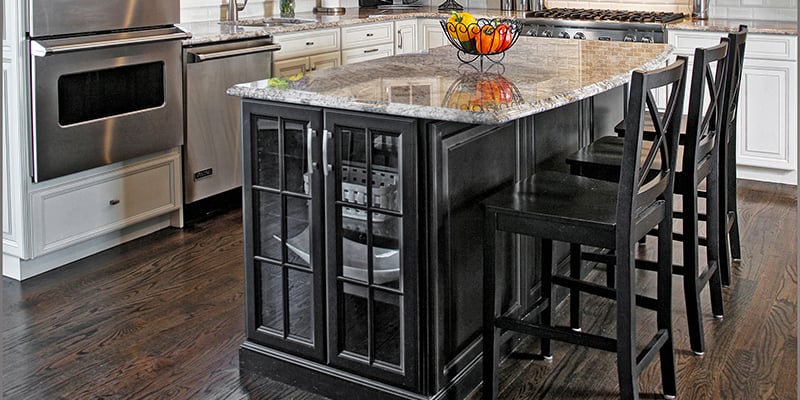 Kitchen Tables
On the other hand, kitchen tables can afford homeowners more flexibility than islands when it comes to floorspace, design and functionality. They provide a comfortable and convenient place for casual dining, and since most tables only require a 36-inch clearance, they really can save room overall. Plus, the open space under kitchen tables can create the illusion of a more open, larger floor plan—especially in smaller kitchens.
If you're working with a larger room or an open concept, kitchen tables can be used to separate and better define your space. Clearly separating the food-preparation area from the dining area can even help reduce a bit of mealtime chaos for larger families. Plus, many tables come with an extension leaf, so it's quick and easy to accommodate any size gathering.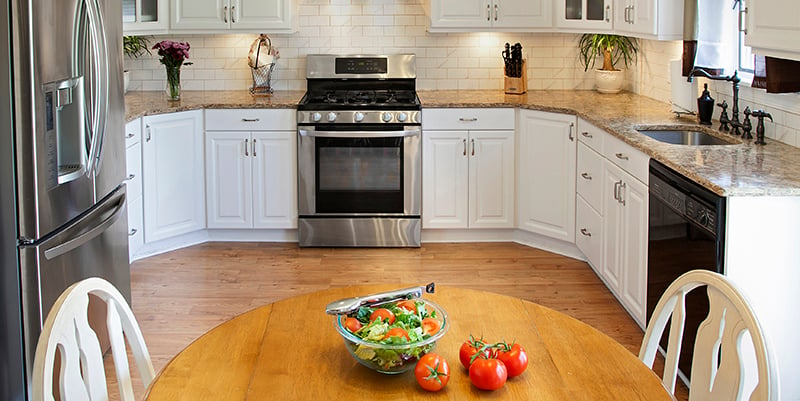 Ultimately, only you can decide whether an island or a table will work best in your kitchen. That said, we always recommend working with a kitchen professional to review your options, and to help you make a decision based on your individual lifestyle and needs.
Ready to remodel? We'd love to hear about your plans for your kitchen. We can help you transform your current kitchen into a space that blends both form and function with your own personal style. Schedule a free in-home design consultation and quote with Kitchen Magic today!