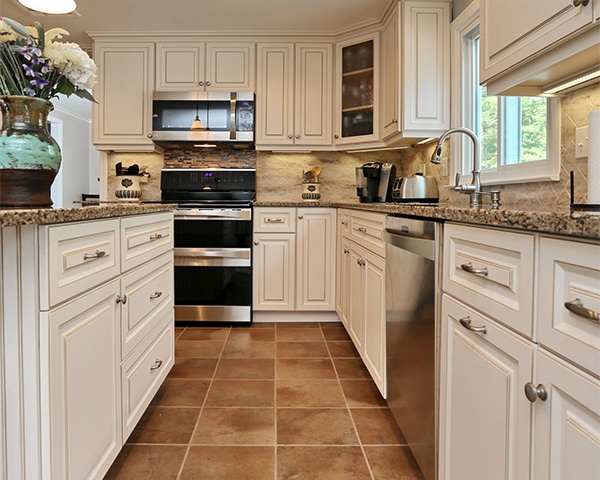 If you've been talking to some folks about remodeling your kitchen you may have heard about raised panel cabinet doors. Many of us have heard this phrase before but just smiled and nodded without ever knowing what it was describing. However, we would like to be informed, don't we? That's why we spoke to experienced custom kitchen cabinet makers about this mysterious feature. Read on to learn more about this kitchen design concept!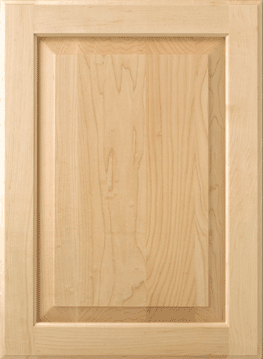 Demystifying raised panel cabinet doors
While this innovative design significantly enhances the appearance of traditional cabinet doors, it's particularly appealing to homeowners seeking a more sophisticated touch in their kitchen. Here are some considerations when opting for them:
Choosing the right material
Of course, a lot of thought goes into a new kitchen cabinet design, including whether we want to reface or replace, whether we want our cabinets in wood or laminate, and the list continues. But for the sake of this discussion, let's assume we've already settled on wood for the cabinet doors.
We'll also assume we've chosen a cabinet color and style combination that will bring about the desired effect for our kitchen, or as they say on those home and garden shows--really make it 'pop'.
A better understanding of door properties
Now that we've already chosen our method of remodel as well as our cabinet materials, this leaves us with at least one more thing to consider...the cabinet door properties that go beyond the grain!
Plain old cabinet doors are just panels with handles to many people, but furnishing a cabinet design with some raised panel doors will be like looking at our new kitchen with 3D glasses.
Adding dimension to your space
The raised panel provides an additional dimension to the cabinet door design. The door panel, which floats in the center of the frame, is a raised piece of solid wood creating more depth and additional character.
And not all raised panel doors are the same. One may have the appearance of some simple frame work around the edges, and another may boast a stepped frame for even greater dimension, all raised above the main surface of the door.
Some selections may incorporate a combination of different raised center panels and framed-type panels. All of these different panel designs merge well with the texture, grain and color of the wood creating a cabinet door masterpiece and an aesthetic delight.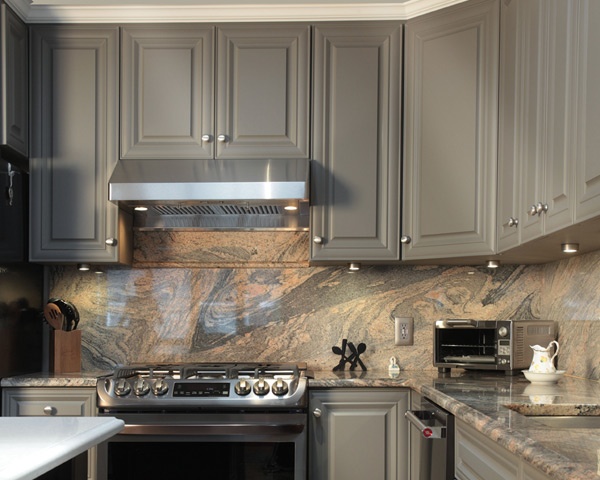 Creating a contemporary look
Raised panels will accentuate our cabinet's distinct light and shadow areas, adding to the unique properties of the wood grain and color selection. These doors will give our new kitchen cabinets a unique and contemporary look we'll enjoy for many years.
Need help with your kitchen? Contact professional custom kitchen cabinet makers!
As you embark on your kitchen renovation journey, while popular cabinet colors are always a safe bet, don't overlook the charm of raised panel cabinet doors. They could be the key to crafting the distinctive and elegant custom kitchen you've envisioned.
Of course, if you would like an hour of FREE expert advice and a chance to see these samples in your own home, contact us at (866) 525-7999 and we'll be happy to help. Just getting started? Consider downloading our helpful Consumer Guide below.
---