Are you the life, or the host, of the party? If so, a few thoughtful details in your kitchen design will make hosting parties and big, family meals a piece of cake.
Design a Kitchen Party-Goers Can't Resist

From design tips to party tips, we want to help you build a kitchen your guests will adore.
Consider kitchen flow
Kitchen function is always a priority, and that includes the workflow. If your kitchen is the main hub of social events, you'll want to consider guest traffic flow as well. Make sure you have plenty of room for the cooks and the guests to maneuver easily so things feel free and upbeat, rather than cramped and frustrating.
Typically, kitchens are designed with serving platters and lesser-used kitchenware up and out of the way. In your party-centric kitchen, we'll make sure kitchen storage is designed so the items you use most when entertaining are accessible when you need them.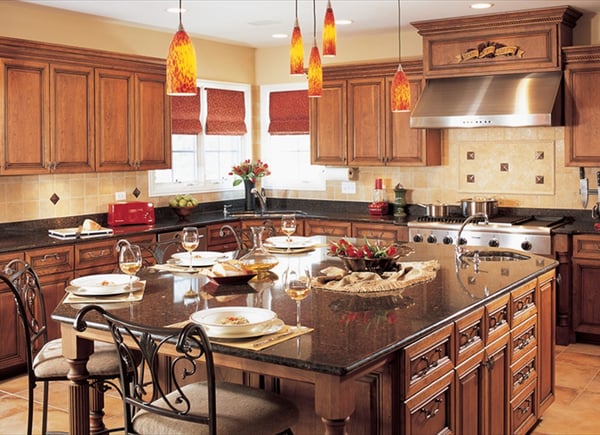 Design a party island or equivalent hangout
If space allows, kitchen islands are essential for party hosting. First, figure out which type of island bar makes the most sense for you; raised bars are great if you use the island as a standing hang-out, standard-height extensions are better for using the island as a buffet or seated eating space.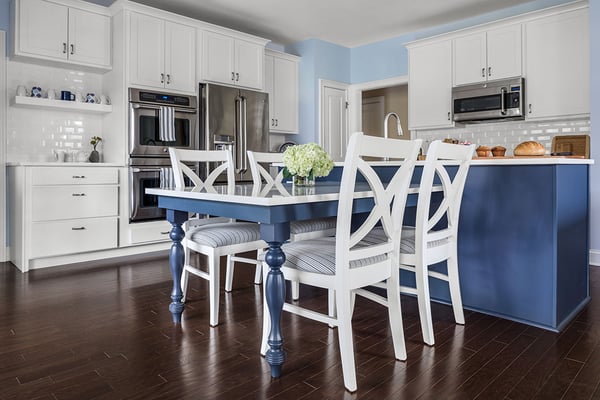 Party Tip:

Put food out in order, with plates/napkins/utensils at the start. This helps guests to move in one, seamless direction.
Don't have a kitchen island? A high-top or cocktail table can fill in as an alternative, giving guests a spot to set drinks, stand and chat or access snacks.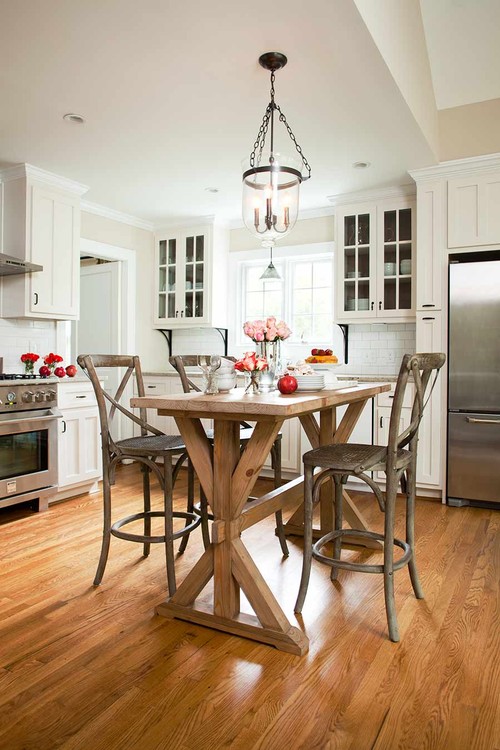 Make that island a bartender
A bar sink, and/or a well for ice, comes in handy when for serving drinks as well as for foods that require chilling. In this example, the sink-turned-ice-well can be easily capped for more prep/food space when not in use.
Large mixing bowls and other decorative bowls or deep dishes can become ice baths if needed. A refrigerator drawer and/or wine cooler are additional island bar favorites.
Think in terms of finger foods
Parties are less awkward for everyone when things are easy to serve and eat. Choose finger foods and dip-happy items people can grab quickly - while conversing - without having to open, slice, spread or cut. This also cuts down on waste and dishes, so you can keep focused on party guests.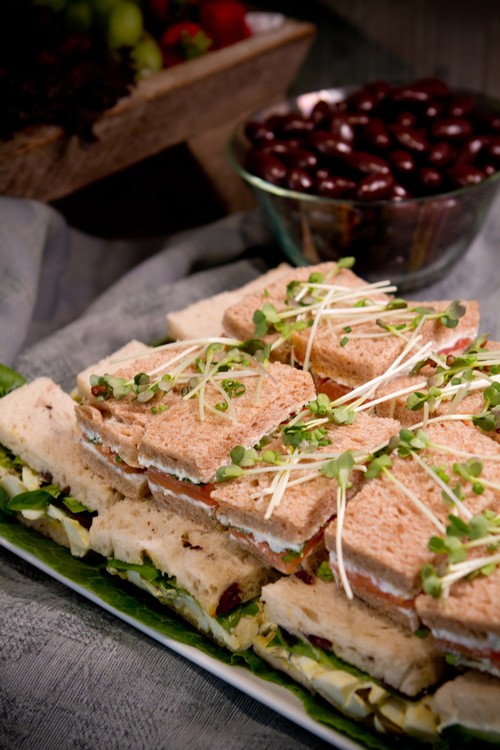 Use your technology
Today's kitchens are designed for ambience - and that comes via smart lighting design and a high-quality sound system. We recommend lighting that can go from task and safety, to ambience galore, with the flick (or slide) of a dimmer. Under-, interior- and toekick cabinet lights make nice additions.
Install a sound system compatible with your small kitchen computer, Alexa or other relevant gadgets so the music list never runs out.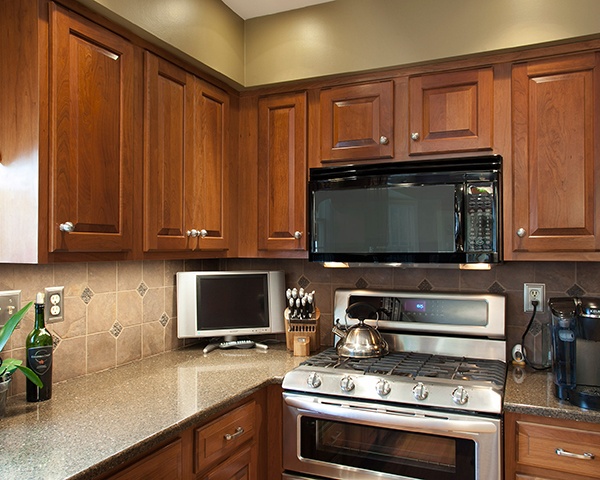 Would a social-happy kitchen be the icing on your cake? Contact the team here at Kitchen Magic so we can get started. Your new kitchen design will become a party guest magnet.