A kitchen island adds versatility and beauty to a kitchen. A highly practical addition, a well-made kitchen island can add needed workspace, dining space, and make the overall cooking process more organized. Many kitchen design plans include islands as a part of their initial design due to their desirability with property owners and residents.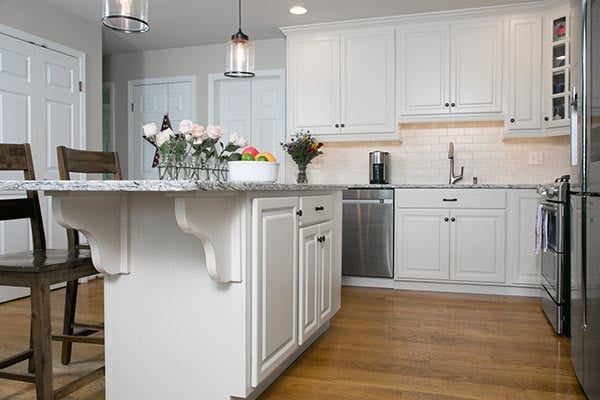 Things to Consider When Adding An Island
If you've been considering adding an island to your kitchen, the most important aspect to consider is—do you have the room to do so? An island that takes up too much room or that is placed too close to your cabinets can become very frustrating. Consider your kitchen's overall square footage and the bellow factors before adding an island.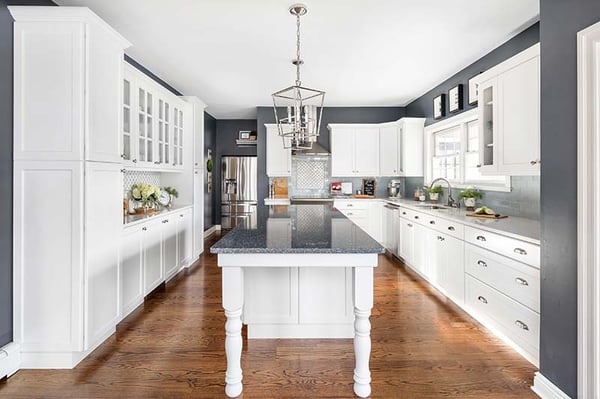 Don't Assume A Small Kitchen Can't Have An Island
An island is a versatile addition and can be designed to fit in smaller kitchens. Kitchen islands can be designed to have reduced depths or with wheels. Also, alternative options such as bar carts are an available alternative to the 'traditional' kitchen island. Overall the size of the kitchen itself is rarely an issue and how space is used, the number of residents and the overall shape of the kitchen area are far more important.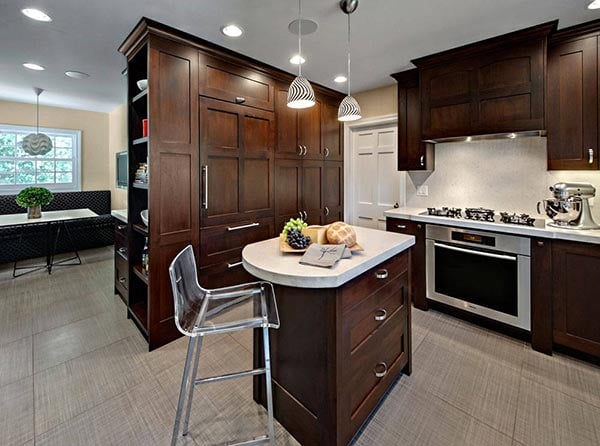 Remember to Consider Clearance
There is more to an island then the overall size of just the island itself, clearance is a key part of proper island installation and placement. A clearance zone refers to the space between the island and the kitchen's base cabinets (generally 3 feet or 1 meter). When installing an island make sure nearby cabinets can open completely and applicants, such as the dishwasher, have enough clearance space. You don't want your island getting in the way of existing structures, appliances, or bumping into doors when they are opened.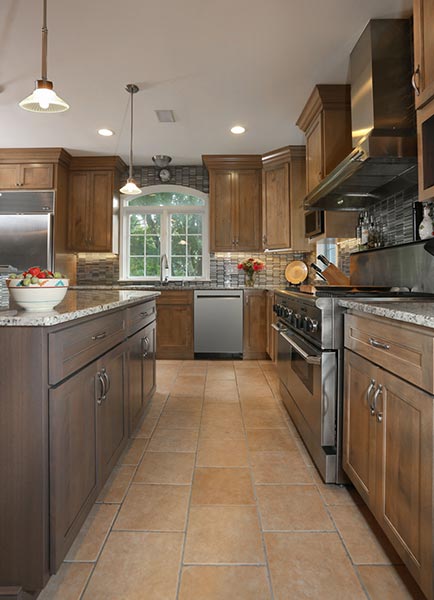 Maximize Efficiency With Multi-Function
When adding an island to a smaller kitchen, or one that doesn't have extra-space to spare, room is at a premium. So the island has to be practical and multifaceted in its use. A well-designed island can combine surface area, a cooktop, wine fridge, seating areas, and storage for pots and pans. Another good scenario is an island that houses both the sink and dishwasher, in addition to ample storage, like the kitchen below.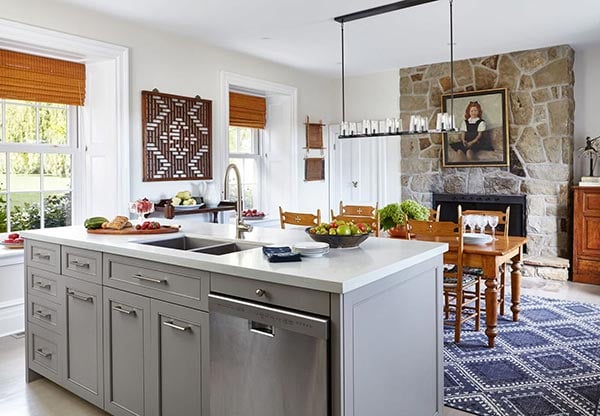 In terms of measurements, the recommended size for a fixed island is 40 by 40 inches or 1 by 1 meter with 31.5 inches (88 millimeters) of clearance. In small kitchens, even a well-placed island can be a bit snug when being used by two people for cooking (but not impossible) and perfectly usable for one person.
Islands & Proportions
An island, on average, is 3 by 6.5 feet (or 1 by 2 meters) and has a clearance of roughly 40 inches or 1 meter. The distance around the island determines its size. It's important to consider these proportions because even in a very large kitchen, an island can take up too much room if it's too large or improperly placed. It can also be a hassle to use as you have to walk around it, reach across it, and it may not be centrally located near other surfaces or cooking equipment.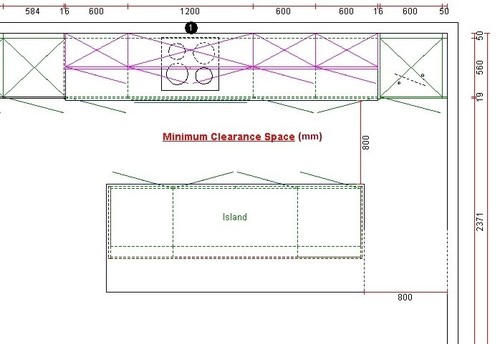 Consider A Kitchen Peninsula as An Alternative
There is more than one way to add an island out your kitchen. A kitchen peninsula is three sided and attached to a wall at one end. This creates the additional features an island provides while taking up less room in the process and also requiring less clearance. Fittingly, peninsula means 'almost an island' in Latin. A peninsula is ideal if your kitchen is small and every foot has to be used in the most efficient way possible.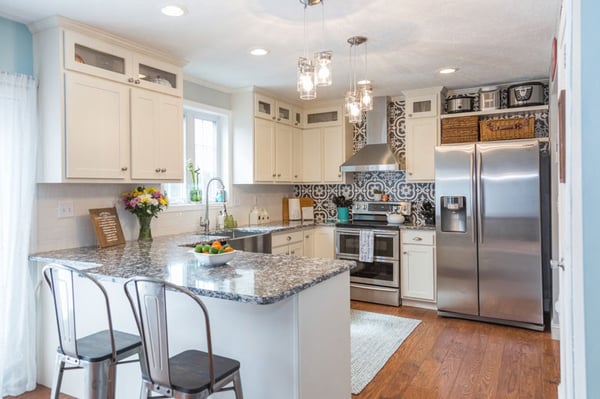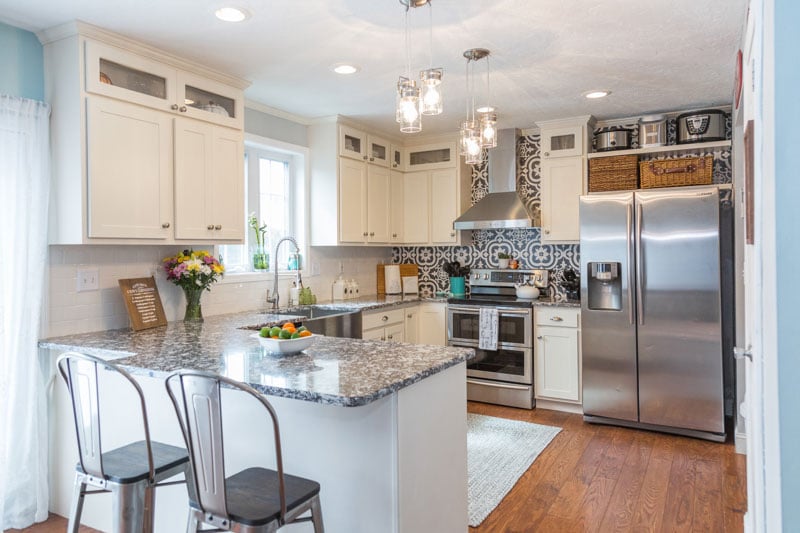 Plan Well and Your Island Will Be a Breeze
An island is like any other kitchen remodeling project in that it requires careful planning to succeed. Measure your kitchen precisely and make sure it can accommodate an island addition. Remember even a small kitchen can benefit from an island, however, location, space, clearance, design, and features have to be reviewed before the project is undertaken to make proper use of your kitchen's space and prevent avoidable errors.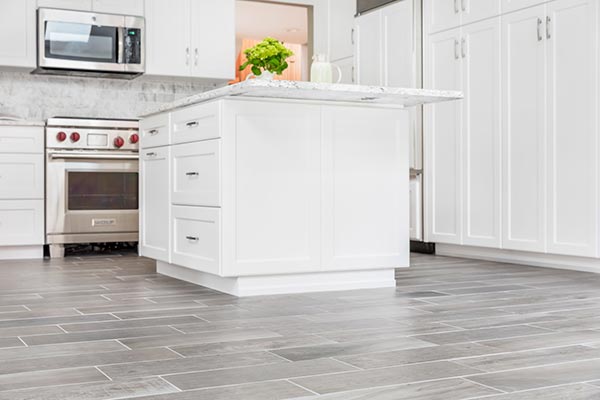 We can help make it easy to design your island, and the rest of your remodel for that matter. Kitchen Magic is a one-stop-shop and we ONLY do kitchens, so we've perfected the process. Less stress, in less time, and at an amazing value—so you can finally start enjoying your dream kitchen. When you're ready to get started with your kitchen project, schedule a free in-home estimate.