A lot of consumers prefer to "buy local", with very honorable intentions to sustain their region's economy and support small businesses, as well as the jobs they provide. As a regional mid-sized business ourselves, we also feel strongly that buying local is a great thing to do.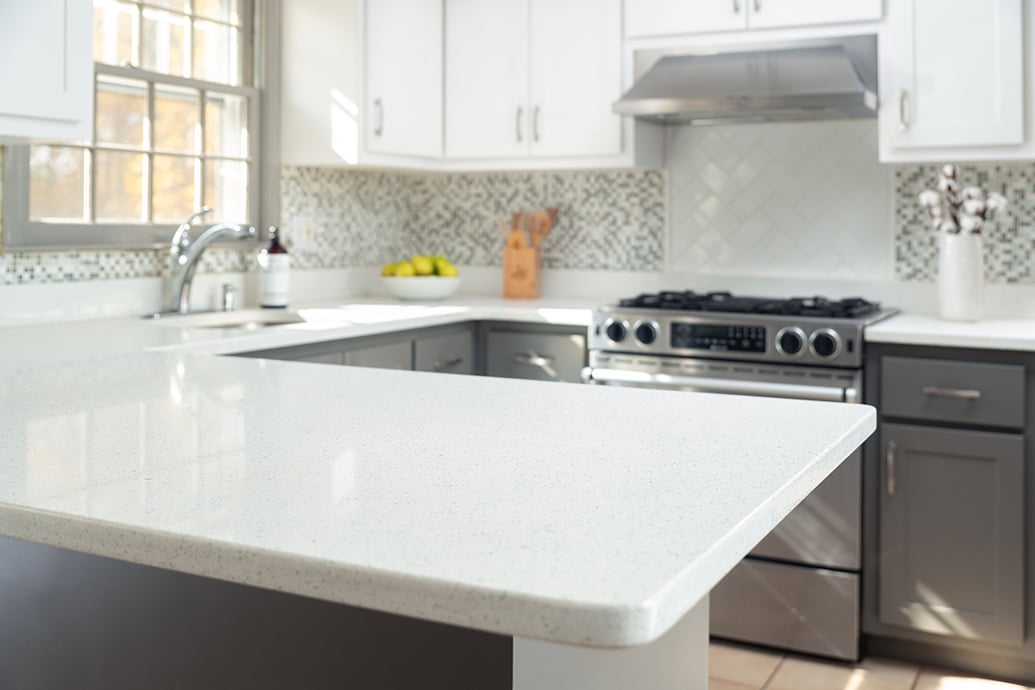 That's why we proudly do our own manufacturing at our facility in the Northeast, striving to only provide products that are made in the USA to our customers. Products made in the USA, or in North America, are not only renowned for their quality and craftsmanship—they're better for our nation's economy and tend to be safer for our families.
American-Made Quartz Kitchen Countertops
When it comes to kitchen remodeling, it's not always easy to stick to that 250-mile radius for most design elements—like cabinets, tile, flooring, and especially countertops. The next best option to truly buying local is to choose products manufactured in the USA.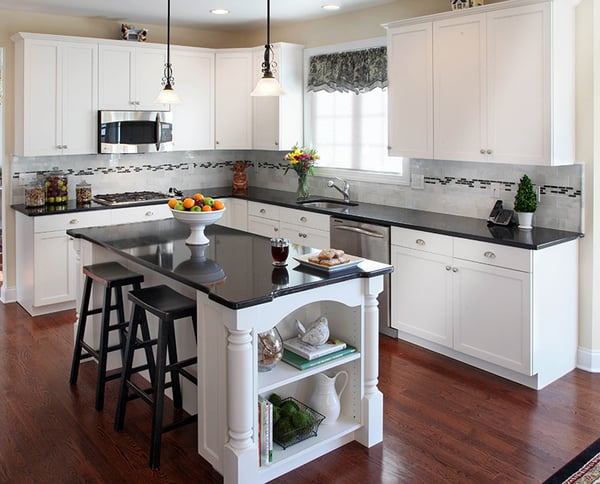 There is only one quartz countertop manufacturer that makes its product in America, all the others are imported. The best part is that not only is this company's product made in the USA, it's also the most stunning and expertly crafted engineered quartz product on the market. The brand we are referring to is of course, none-other than the highly coveted Cambria® Surfaces—our best-selling countertop product!
Cambria® Quartz Surfaces Bring Home the Gold for USA!
In case you were thinking that you might have to sacrifice quality—or desirability—in your commitment to buy locally made countertops, you can breathe a sigh of relief. Cambria quartz is as high-quality as it gets when it comes to kitchen countertops.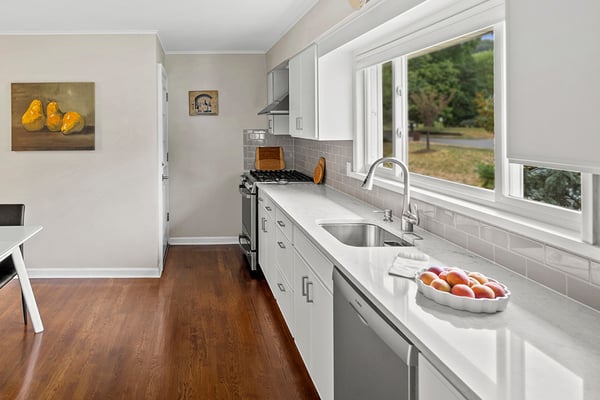 1st place in beauty
Cambria has a well-rounded collection with hundreds of colors and designs to choose from. Some mimic natural stone like marble, others impersonate granite or soapstone—but because it's an engineered material, Cambria quartz reaches a level of perfection that Mother Nature can only envy.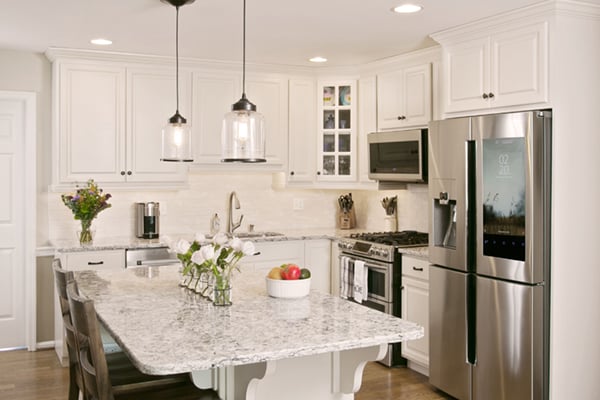 Unrivaled durability
With quartz products, unlike granite or marble, you don't have to worry about porosity. "Sealing the countertops" can be permanently erased from your list of things-to-do. Cambria quartz is intentionally engineered so that you never have to worry about staining, discoloration, or food safety. Another bonus—Cambria quartz is harder than granite, which makes it nearly impossible to scratch.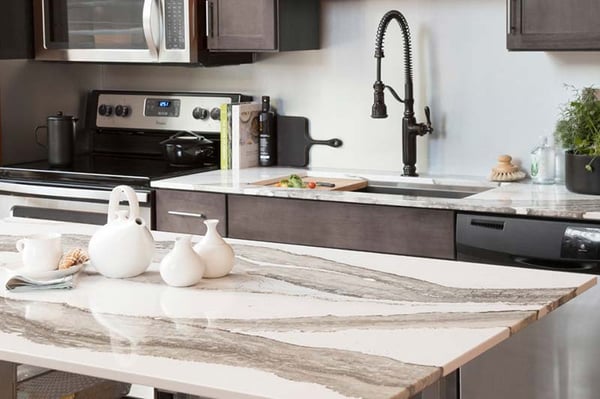 Photo by Cambria®
Victorious consistency
If you've been needing a little consistency in your life, Cambria quartz is your new best friend. How many times have we warned customers, "Granite is made by nature, the patterns will vary…"? Too many times to count. With quartz, what you see is what you get. With Cambria especially—the pattern you fall in love with will be the same pattern to grace every square foot of your countertop.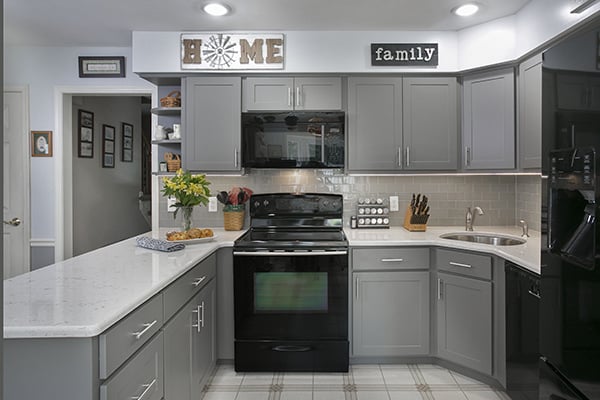 When you buy from the Cambria collection, pat yourself on the back for making a wise investment, and one that benefits our nation's economy. See our full Cambria offering in our interactive Countertop Colors & Designs gallery. When you're ready to get started with your kitchen project, schedule a free in-home consultation, and one of our expert design consultants will help you choose the perfect countertop, cabinets and more for your new kitchen.