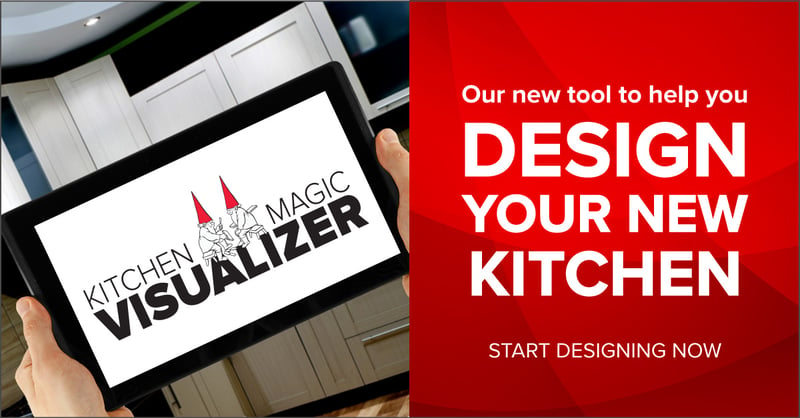 Any home remodeling project can be overwhelming, but luckily there are plenty of resources available to help educate and inspire homeowners. Kitchen design and remodeling apps can help you visualize what your finished project might look like and they are a great place for homeowners to begin. The experts here at Kitchen Magic recommend using our free Kitchen Visualizer Tool, and applications like it, to allow you to begin planning your kitchen remodel from the comfort of your own home. With our Visualizer Tool, you can explore various kitchen layouts, Interior Designer inspired collections, and our most popular cabinet door styles, countertop materials, backsplash tiles and accessories. The remodeling possibilities are almost endless! Plus, read on to learn more about other great apps that can help you on your kitchen remodeling journey!
Top Kitchen Remodeling Apps to Start Your Project
Ready to take the next steps toward your dream kitchen remodel? Check out the best apps we have found for kitchen renovations and turn ideas into inspired planning. And as part of this inspirational and educational process, be sure to learn more about how cabinet refacing can become part of your beautiful room.
Houzz Interior Design Ideas
Houzz is often regarded as the interior designers version of Wikipedia. It is packed full of photos and ideas for home remodeling for every style, from eclectic to industrial. Just as with the website, you can save your favorite pictures in your "Ideabooks". The search function is a breeze to use. You can search for kitchen photos and even specify the style you're looking for such as modern, traditional, or farmhouse. You'll also come across remodeling ideas from other users and renovation pros. You can even ask your own questions, gather additional information, and shop for kitchen appliances, decor and more. If you're planning a kitchen renovation, this is a must-have house remodeling app. It is available for both iOS and Android.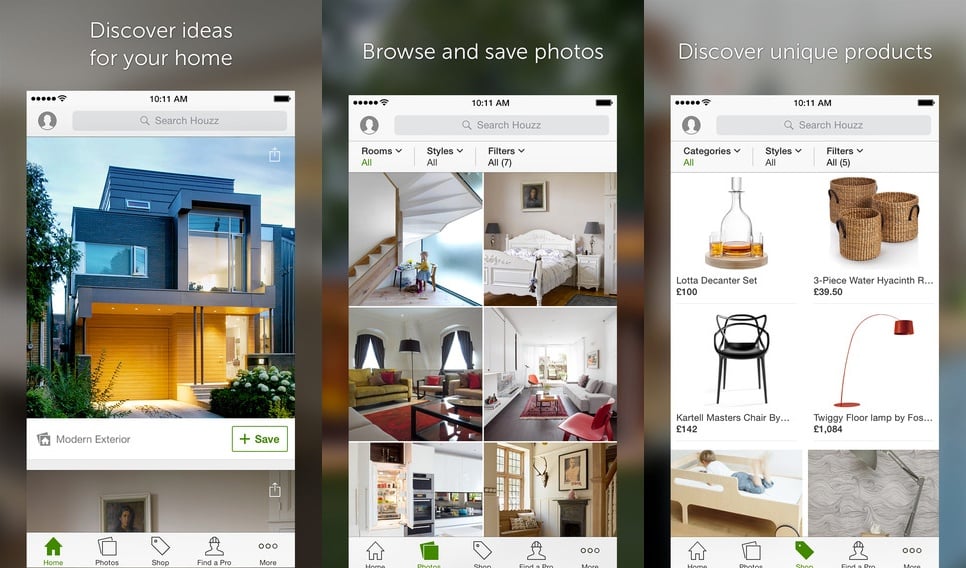 TapGlance
TapGlance allows you to create photo-real renderings using thousands of free items and materials. With just a swipe or two on your iPad or iPhone, you can try out those bold black cabinets you've always wondered about, to see if it's the right solution for your smaller kitchen. This app is a top-pick for beginners (no experience needed), and it has a nice feature that makes it easy to exchange ideas called Family Sharing. This gives you the option to include up to six family members for collaboration and idea swapping. The app is free with in-app purchases ranging from as low as $4.99. Compatible with iPhone, iPad, and iPod touch.
HomeByMe
HomeByMe gives you the ability to interact with the environment you're designing by moving and rotating 3D items in real time. Augmented reality (AR) technology offers 360° views and HD imaging. Get inspiration from other peoples' ideas by viewing the HomeByMe community projects, and explore essential details such as kitchen storage. The starter plan is free and it allows you up to three projects and three renderings. If you have more work to do, the unlimited plan is $29.99/month. It also provides the Family Sharing option so you can collect feedback from others. Available for iPhone and iPad.
Planner 5D
Planner 5D includes 2D and 3D modes that you can experiment with, HD visualizations and over 4000 items in their catalog, so you have a large range of customization options. Edit colors, flooring and materials such as granite or solid surface countertops. Convert your 2D floor plan to a 3D scene. Compatible with iPhone and iPad. Free with in-app purchases.
Roomstyler 3D Home Planner
With Roomstyler 3D Home Planner, you're joining a community of design enthusiasts. Create mood boards, follow designers and be inspired. Use the Roomstyler tool and create your 3D drawings. For your kitchen remodel, select from a range of appliances and on-brand items to incorporate into your rendering. It's a free app and is available for iPhone, iPad and Apple TV.
Home Design 3D
Home Design 3D is for the Android users in the bunch! Visualize and experience your 3D creation. Edit, change and move walls. Plot out your 2D and 3D drawings and create your dream kitchen. Add, change and update again until you find just the right kitchen cabinets. Family Sharing is available on this one too. Free with in-app purchases, but to be able to save your plans, upgrade to the Classic version for $6.99.
ColorSnap by Sherwin Williams
ColorSnap by Sherwin Williams is available for iPhone and iPad, and it gives you nearly unlimited possibilities in color selections for your kitchen renovation. With the app's new Paint a Scene feature, you can use AR or a photo of your room to instantly view what it looks like when you change wall color. You can also match colors from a photo.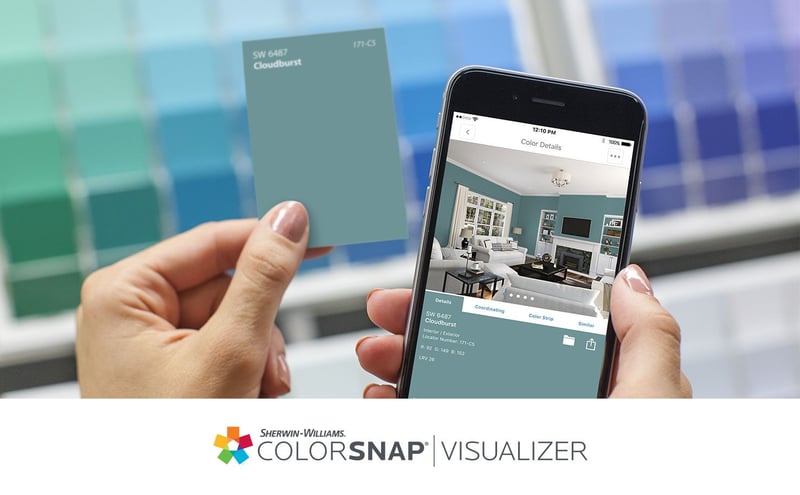 If you have another brand preference for paint, other apps that offer similar features include ColorSmart by Behr and Pick-a-Paint by Valspar.
Each of these apps includes tutorials and support, so you can jump into the one that works best for you and start creating. Once your inspiration is in full gear, get more help for your kitchen remodeling project by contacting Kitchen Magic for a free, no-obligation in-home consultation. With this shop-from-home option you also get same-day quotes. Let us bring the showroom to you!