Are you ready to make a single change that can open your kitchen space up in exponential ways? Then think about getting rid of those kitchen soffits.
If these bulky additions are not your favorite aesthetic, we can determine whether or not the soffits can be eliminated altogether. We'll work with you to decide which design ideas are most appealing to you if you get the green light on removing soffits and if you don't.

Can you remove kitchen soffits?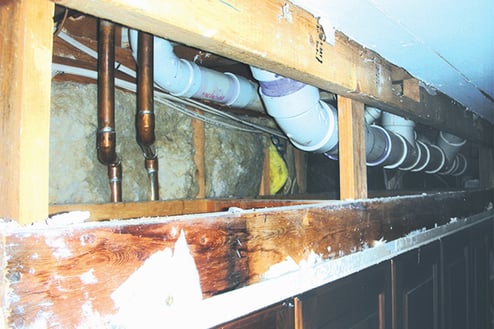 Some soffits are structurally necessary, so only a professional can determine whether or not they can be modified or removed safely.
However, many times any wiring, pipes and/or ductwork that resides behind a soffit can be moved to an internal wall structure — just keep in mind that the extra materials and labor required to do this will add to the overall remodeling budget.
Five Design Ideas to Replace Kitchen Soffits
If you have the desire and the ability to remove your kitchen soffits, there's some untapped potential for that space. You can also opt to incorporate soffits into the design. We offer some flexibility for your overall design and the style of cabinetry you choose. Here are five of the most common design ideas to repurpose or replace your kitchen soffit space.
1. Extend cabinets to the ceiling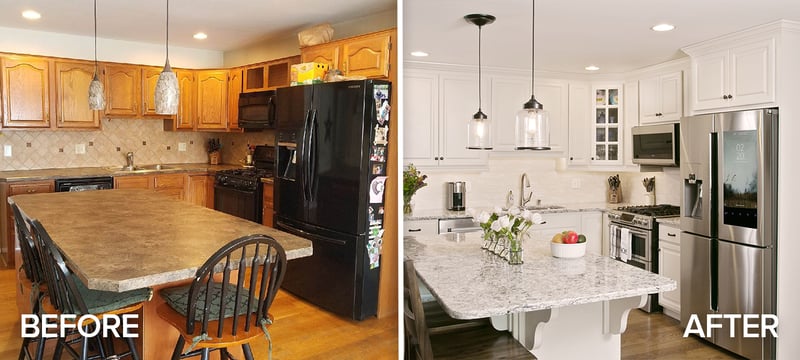 Without a bulky kitchen soffit in the way, one option is to extend the upper cabinetry fully to the ceiling. For example, in the remodeled kitchen shown above, the homeowners decided to take their refaced Prestige Square doors to the ceiling. The height of these new cabinets lends itself to transitional kitchen designs and creates the illusion of more space.
2. Add more cabinets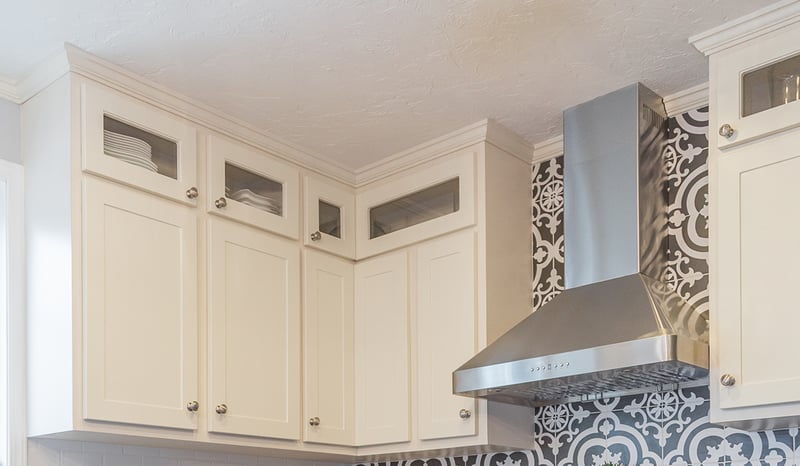 This is an excellent idea for those using cabinet refacing to update existing cabinets. We can float a row of new cabinets above existing cabinets to add more storage space. In this case, we recommend considering glass front cabinet doors to open up the visual space while also giving you a way to display seasonal decor or kitchenware.
3. A crowning moment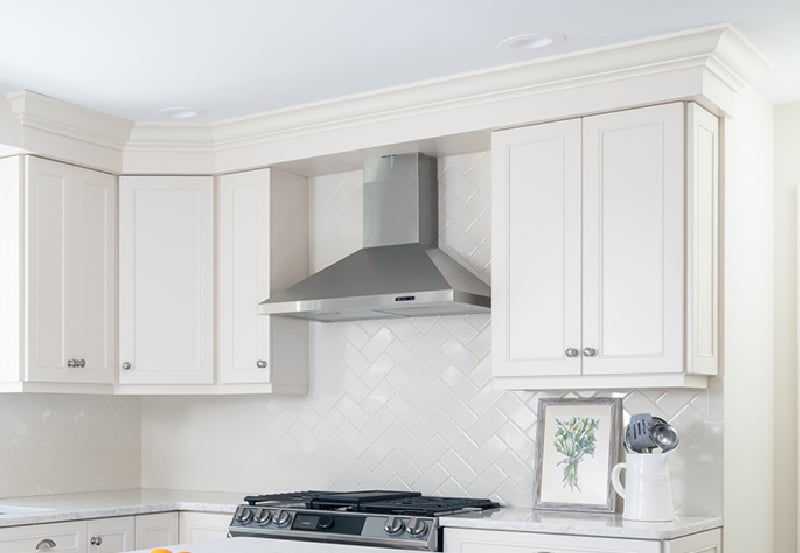 The extra space gained by soffit-removal gives you the extra headroom for crown molding or more ornate furniture-style trim pieces - like that custom hood you've always wanted.
In cases like this, crown molding provides a versatile design solution that gives cabinets a more customized and finished look and helps to transition from upper cabinets and ceiling.
4. Staggered cabinet design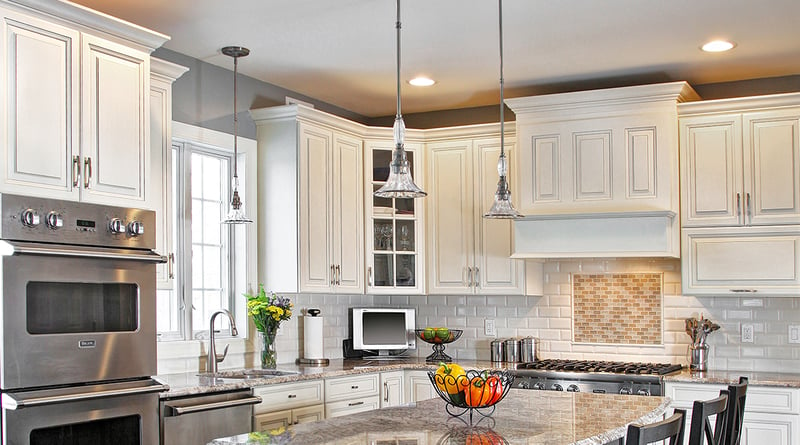 A similar way to capitalize on kitchen style and decor is to stagger cabinets vertically and horizontally into the newly-opened space. You eliminate the boxy-ness of the soffits and open up the visual field to add interest to the design or show off collectibles. Display spaces like these are clever ways to add pops of color and pattern to an otherwise timeless, neutral kitchen design.
5. Incorporate the soffit into the design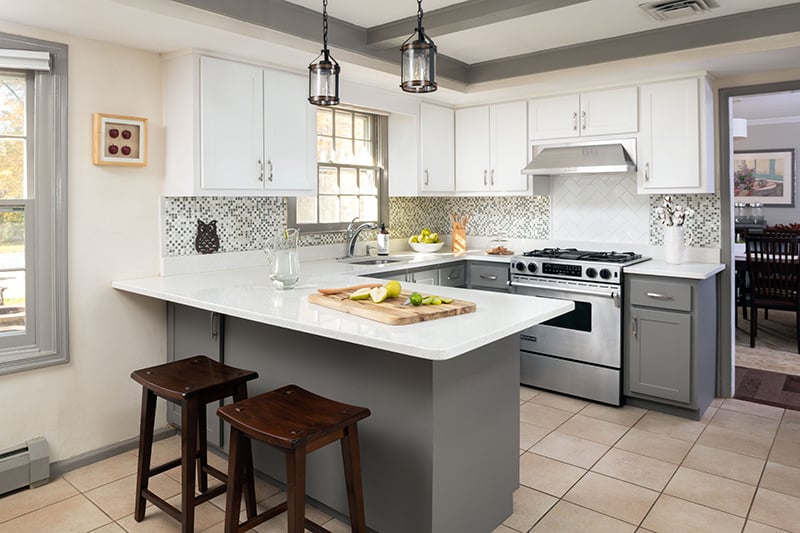 Can't remove your soffit because of its contents? This just might be the perfect opportunity to embrace your soffit and incorporate it into the design. Installing additional beams and building on the color scheme can offer interest and marry the soffit to the rest of the kitchen remodel In this case, we unified the areas, improving on the design. Enhance the design with heirloom lantern lights and a faucet that mimics a spigot outdoor kitchen faucet for a rustic farmhouse look.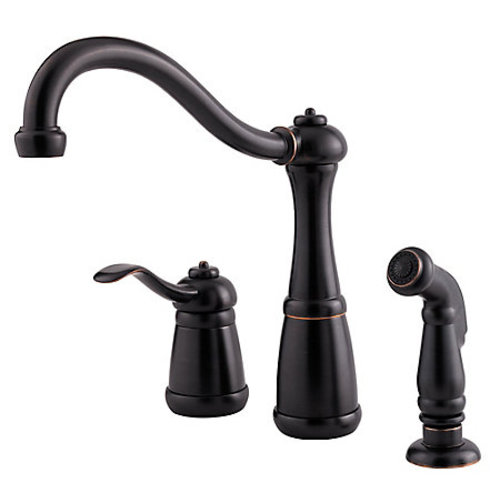 Profit on your soffit
Wondering about your kitchen's remodeling potential? Contact Kitchen Magic today for a free in-home consultation and quote. We've remodeled nearly 60,000 kitchens, so we have the know-how and design expertise to transform your kitchen with less stress, in less time, and at an amazing value.