Kitchen cabinet soffits are box-like structures built below the ceiling and above your cabinetry to hide the inner workings of your home, such as wiring and pipes. Soffits may also be used for purely aesthetic purposes to fill the space between the ceiling and kitchen cabinets. In some cases, they even extend beyond cabinets as shown below.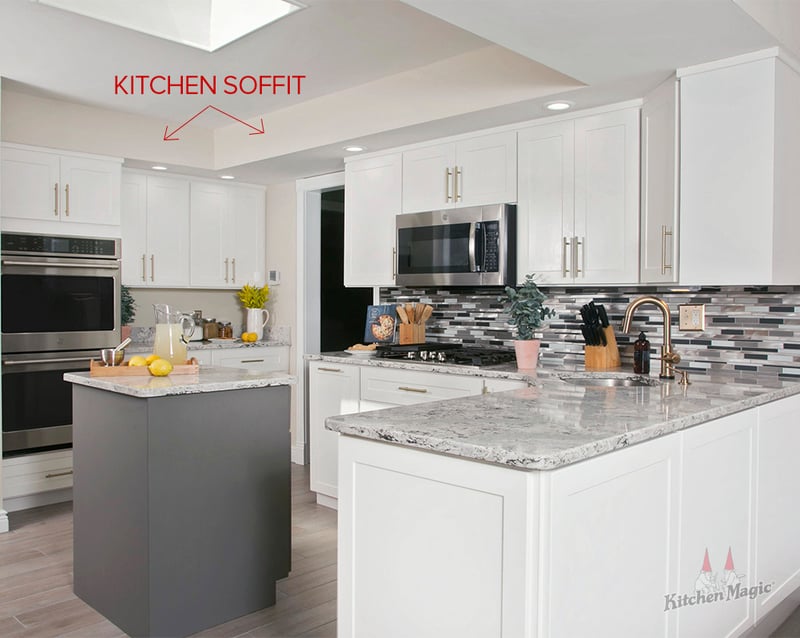 While many homeowners don't think twice about soffits, their presence, or a lack thereof, can make a significant difference in both the design and function of your kitchen. Which brings us to a frequently asked question:
Can you remove kitchen soffits?
Some soffits are structurally necessary, so only a professional can determine whether or not they can be modified or removed safely. However, many times any wiring, pipes and/or duct work that resides behind a soffit can be moved to an internal wall structure—just keep in mind that the extra materials and labor required to do this will add to the overall remodeling budget.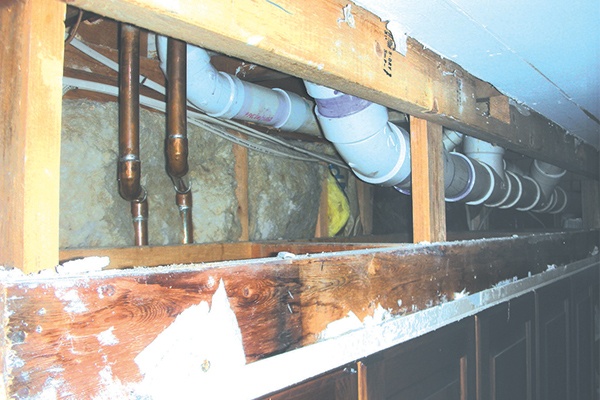 What are the alternatives to kitchen soffits?
If you have the desire and the ability to design your kitchen without soffits, this offers some flexibility for your overall design and the style of cabinetry you choose. Working with a kitchen professional is the best, and only, way to make the most of your space, but here are some options for you to consider.
Extend cabinets to the ceiling
Without a bulky kitchen soffit in the way, one option is to extend your upper cabinetry all the way to the ceiling. For example, in the remodeled kitchen shown below, the homeowners decided to take their refaced Prestige Square doors to the ceiling. The height of these new cabinets lends itself to the new transitional design style, as well as creates the illusion of more space.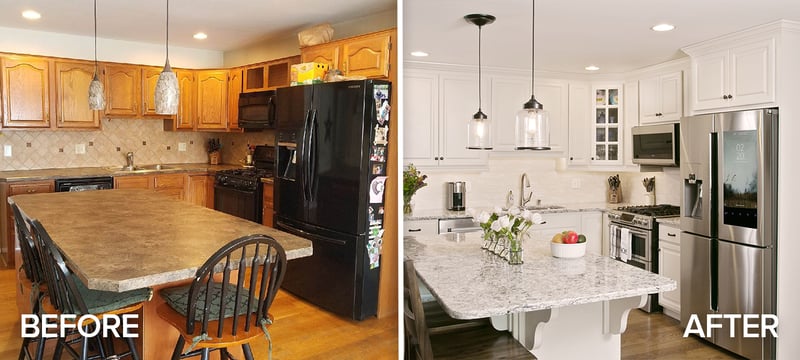 Incorporate more storage
Another option when remodeling is to modify or replace your kitchen soffit with new cabinet boxes. Depending on your space and personal design preference, homeowners typically install 12-inch cabinets or opt for floating shelves above their upper cabinets. This adds both storage and the opportunity to display seasonal decor or serving/dishware.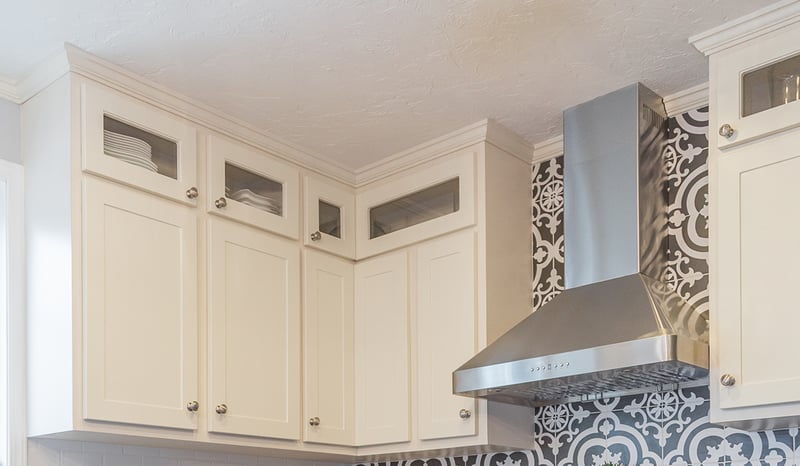 Add crown molding
For some homeowners, it makes sense to remodel and keep the same size cabinets, even when a soffit isn't an issue. In cases like this, crown molding provides a versatile design solution that not only gives cabinets a more customized and finished look, but also helps to transition the gap between upper cabinets and the ceiling.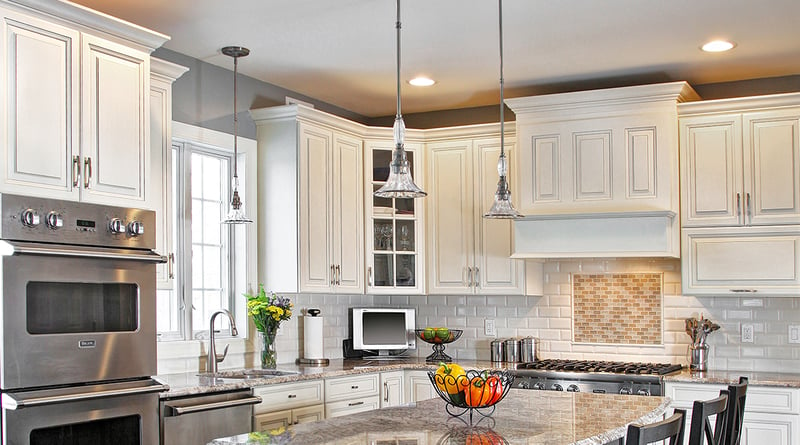 Wondering about your kitchen's remodeling potential? Contact Kitchen Magic today for a free in-home consultation and quote. We've remodeled nearly 60,000 kitchens, so we have the know-how and design expertise to transform your kitchen with less stress, in less time, and at an amazing value.