Sometimes faucets are treated like kitchen design afterthoughts - particularly amidst cabinetry, countertop and paint selections. However, they're an important part of the mix. In addition to function, faucets offer an opportunity to reinforce your kitchen style, or add eclectic flair. From traditional to industrial, Moen offers a tremendous selection of high-quality, stylish faucets—and all are available in a variety of finishes.
Having a difficult time choosing from the many Moen faucet options available for your kitchen? We're here to help.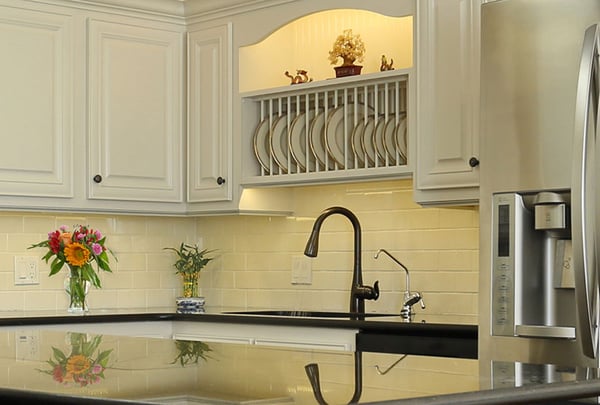 Narrowing the Stream of Kitchen Faucet Choices
In the meantime, here are some questions to help you hone in on the optimum faucet selections for your functional needs and design preferences.
What's your overall kitchen style?
You'll quickly eliminate certain faucets based on design preferences - traditional, modern or transitional. Transitional designs are often the trickiest since a faucet's design could tip the balance in either direction.
If you're having trouble with this one, consider the Arbor high-arc pull-down kitchen faucet. Contemporary lines keep it from looking too traditional (no extra ridges or adornments), but the high-arc does have artistic hints of traditionalism. Plus, those of you with large pots will love the ability to fill them - and clean them - with ease.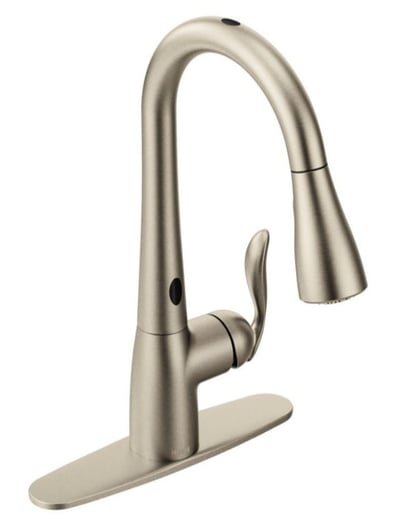 Do you prefer one handle or two (or none?)
Most kitchen faucets are designed with a single handle these days, but there are exceptions. If you prefer the option of dual-faucets, let your kitchen designer know.
Keep in mind that children and seniors often benefit from more accessible, or universal design options, which include touch-sense or motion-sensor options - no grip required for levers or knobs and the assurance that water is turned all the way off when faucets aren't in use.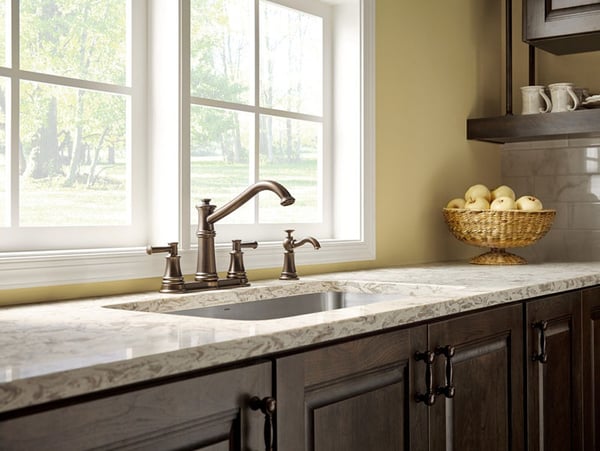 Have any functional features in mind?
Continuing along functional lines, functional features are important considerations because your faucet is used for everything from washing veggies and dishes, to rinsing muddy hands and bathing small pets (or children!).
Pull down faucets mean you get to have your sprayer with a lower-profile look (no need for the extra room for a sprayer hole on the side).
Swivel spouts give you better range of water direction and spray.
Motion-sensitive or quick-touch (no handle required) faucets mean you can turn faucets on and off without mussing up the finish.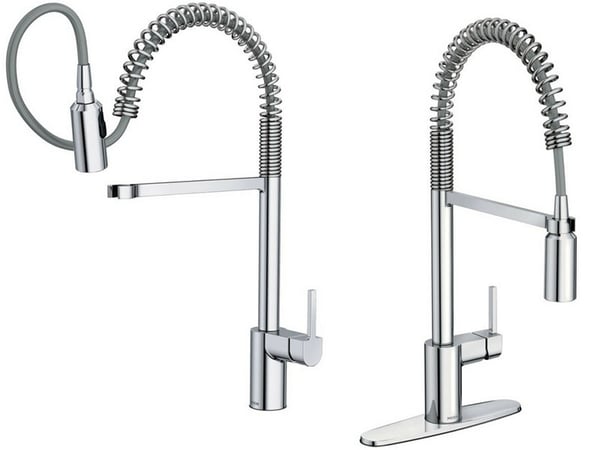 What are your preferred finish options?
While kitchen trends are worth keeping in mind, we always advise choosing the finish options you like best - particularly if you don't plan on selling in the next handful of years. While spotless stainless steel and chrome are the most popular, oil-rubbed bronze options (like this Moen Camerist one-handle pullout faucet) are a wonderful way to warm up an otherwise cool kitchen.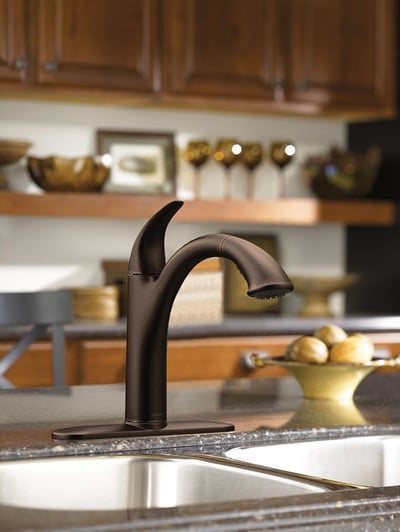 Interested in a soap dispenser?
These are incredibly handy - resting right within the sink's boundaries. Easy to pump with one-hand and a sponge, soap dispensers help to de-clutter countertops and prevent you from having to get in and out of lower-cabinets when you're tidying up. Or, fill it up with lotion to evade those dreaded, dry and cracked winter hands.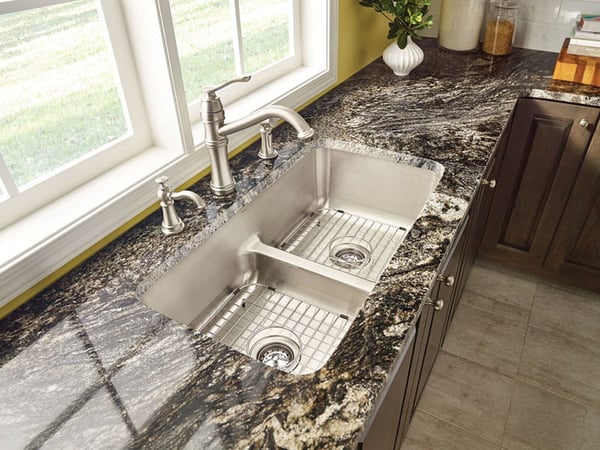 Whether your kitchen remodeling project involves a complete overhaul, or simply cabinet refacing, Kitchen Magic has a comprehensive offering of Moen's most desirable faucet options to accompany your soon-to-be-new-and-improved kitchen. Schedule a free consultation for professional design assistance and kitchen remodeling services that are backed by warranty and a bounty of glowing customer testimonials.