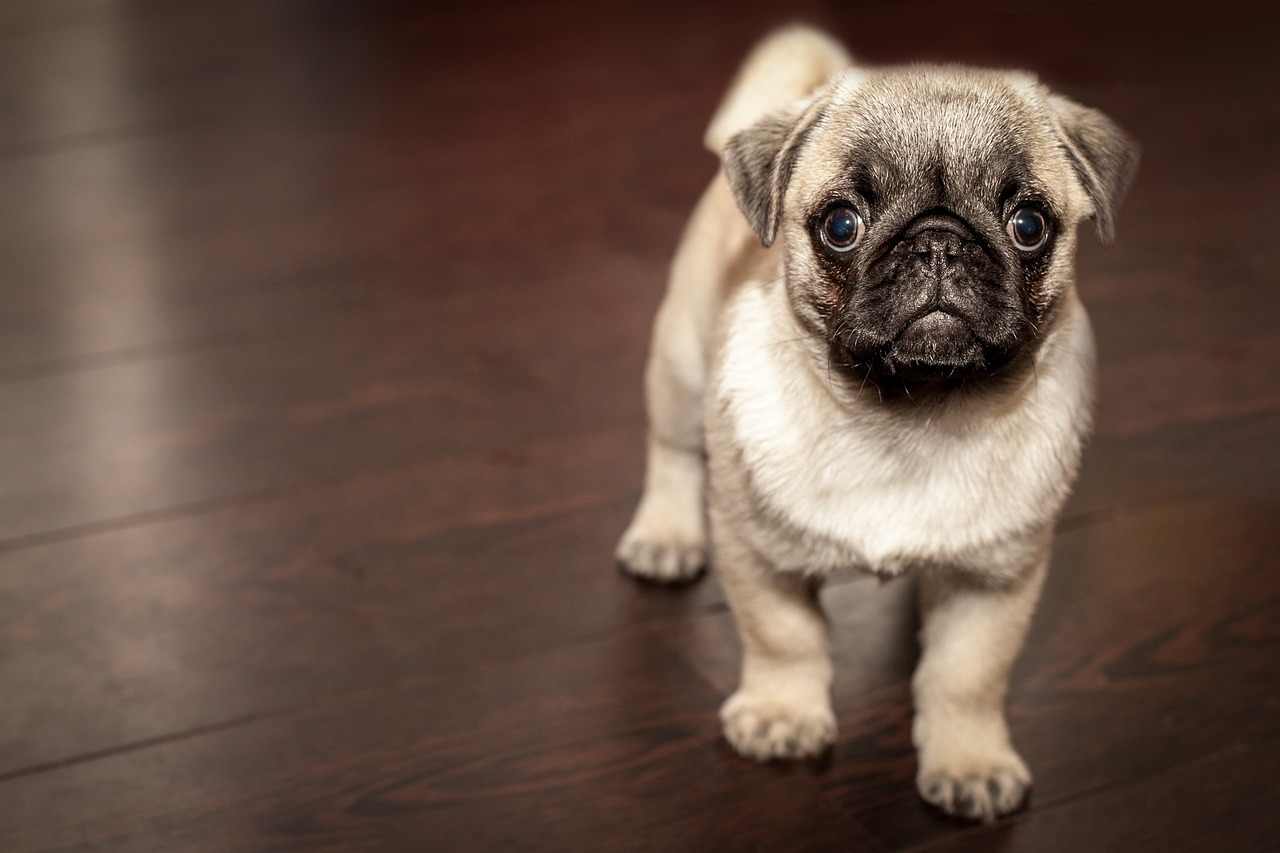 If you have a dog or cat, you know that your pets are just as big a part of the family as the more human members. Therefore, they deserve their own space alongside the rest of the family to eat, sleep and play. Thanks to the food, most pets like to set up camp in the kitchen, but it can be difficult to cook and clean if you're constantly tripping over your pets' food bowls, beds and toys. Luckily, there are ways to keep your pets close in the kitchen, while keeping their belongings conveniently out of sight.
Pet Food Storage
Most homeowners feed their pets in the kitchen and keep the food and water bowls on the floor. Kept here, the contents can spill out, causing unnecessary messes and accidents in the kitchen.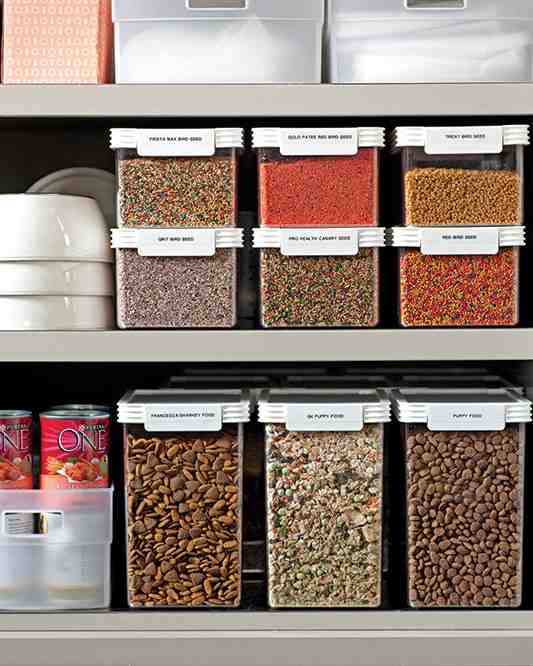 Picture from MarthaStewart.com
To keep bowls out of the way, a craftsman can replace the toe kick under a low-hanging cabinet with a rollout flat drawer. This can be especially helpful if you have both a dog and a cat, so that the cat's leftovers can be kept away from your ever-hungry dog. If you have a medium or large sized dog, you can remove a cabinet door from underneath your island, and insert the deeper bowls in a raised shelf, at head height. This keeps the dogs from bending down to eat, which is better for their overall health.
Proper food storage care is just as important as designating a special place for your pets' bowls. Your kitchen craftsman can design a custom-sized drawer to keep food canisters, which are airtight food containers. Food canisters can be found in stainless steel or plastic, and keep the pet food fresh, always on hand and away from hungry sniffers. Another great option is to install an easy-pour food bin right onto your kitchen wall. This allows you to keep the food high and out of your pet's reach, but easy for you to pour and fill each day. Easy-pour food bins are also helpful if you travel, and have a friend or neighbor coming to care for your pets.
Rest and Play
You can also keep your pets' toys and beds from making a mess around the kitchen by creating custom places to keep these things as well.
Any drawer or cabinet can be converted into a storage space, with rollout drawers for toys and treats.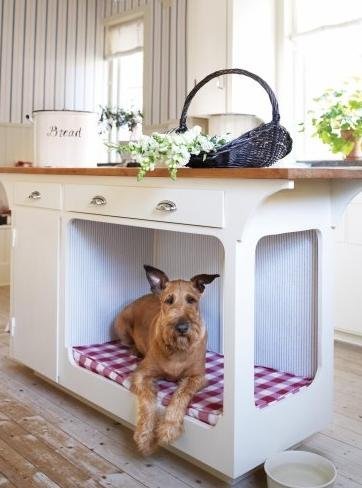 Picture from the kitchn
Underneath an island is the perfect place to keep a dog crate or bed; its height is great especially for larger dogs. If you have smaller dogs or a cat, you can convert a larger cabinet into a sleep station by removing the shelves inside. If you'd like to keep the cabinet doors on, a small plastic doggy-door can be added for some pet privacy. You can even create a custom rest area for your pet in the corner of the room, with wainscoting or crown moldings to match the style of your kitchen, and make your pet feel right at home.