Reader Bob H. of Metuchen, NJ, sends us his hauntingly cautionary tale of a not-so-entertaining disappearing act: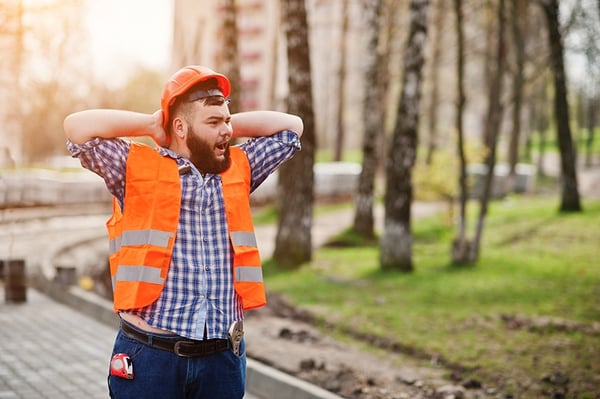 Hi! Not so long ago, I decided to re-do my kitchen. I went to one of the big box stores and they gave me what I thought was a great price. But then I found that it didn't include tear-out of the old kitchen or installation of the new one. They said there would be no problem and they gave me a list of 'recommended contractors' to hire for that part of the job.

So I went home and began calling. The first one I called didn't answer his phone. The second one had a recording 'phone is no longer in service.' The third one said he wasn't taking on new jobs. The fourth one said he'd come right over. He gave me a price that I thought I could live with. I paid him half then, with the other half due when he completed the work.

I took the day off work that he was going to begin, and he never showed up. When I called him at noon, he said 'something came up' and that he would be there the next day.

The next day, he showed up, and began tearing out the old cabinets. He got about three quarters of the way through, and then knocked off for the day at about 3 p.m. He never came back. His phone doesn't answer, and there doesn't seem to be anyone at his place of business.

I went to the store, and they shrugged and said 'Not our problem.' Now I have to hire a new contractor to finish the job, and hire a lawyer to try and get my money back from the first guy, assuming he can be found at all.
Oh, Bob that is horrible! We wish you the best in dealing with all of that, and hope you do get the restitution you deserve after such an ordeal.
Bob's unnerving story perfectly illustrates why you should only deal with a reliable kitchen remodeling firm. You would think a larger retailer could be more reliable, but when it comes to kitchen remodeling, we unfortunately hear stories like this all too much.
For some, home center stores may very well be a suitable solution. However, for those who are not looking to install cabinets themselves, and who want a high quality installation from an accountable contractor, you'll be much better off doing some thorough research to seek out the right person for your kitchen job. We have a great 25 point checklist, to help you do just that!