This Hearty Beef Ragout is not your mother's meat sauce. It's the perfect, smokey, bacon-filled meal to warm you up on a cold winter day.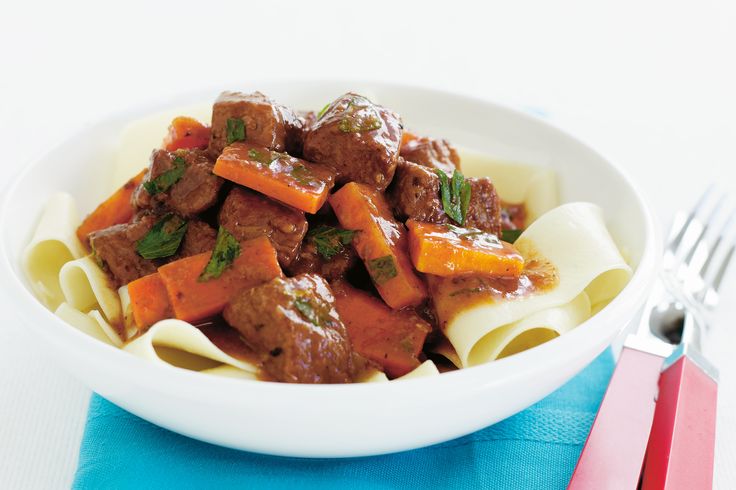 Ingredients:
6 strips of bacon
1-1/2 lb. chuck steak
2 medium onions
3 carrots
2 large potatoes
1 cup burgundy wine or beef broth
salt and pepper to taste
Directions:
Line the bottom of dutch oven with the bacon strips. Cut chuck into 1/2 inch lean strips and arrange on top of bacon. Salt and pepper.
Slice the onions and place them on top of the meat. Slice the carrots into 1/8" rounds and place on top of the onions. Salt and pepper. Slice the potatoes 1/8" thick and arrange on top of carrots. Salt and pepper.
Cover the dutch oven and put on a high burner until you hear the bacon sizzle. Then lower heat and cook for 45 minutes.
Add the wine or broth, and then place in a 325-degree oven for 90 minutes.
Use as a delicious topping for pasta, or serve as the main dish with a side of crusty bread.