Does Thanksgiving bum you out because you're not the biggest Turkey-loving fan on the block? Skip the sleepy poultry this year, and give our Cola Glazed Ham a try! It's sweet meets salty--meets ham!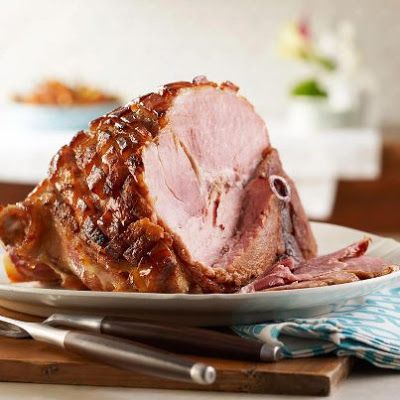 Ingredients:
3/4 cup brown sugar
1 tsp. dry mustard
1 tsp. prepared horseradish
1/2 cup cola of your choice (I prefer to use Pepsi Twist, or Cherry Pepsi, although you can use regular Pepsi or Coke. Do not use diet soda.)
3 lb. to 5 lb. (approximately) precooked ham, inexpensive brands work best
Directions:
Combine brown sugar, mustard, and horseradish. Add the cola.
Rub entire ham with mixture. Place ham in slow cooker.
Cover. Cook on low heat 6-10 hours (my preference), or high for 2-3 hours. Makes 8-10 servings.
For more delicious recipes, visit our Pinterest page.