In honor of the Fourth of July, here's an all-American taste pleaser.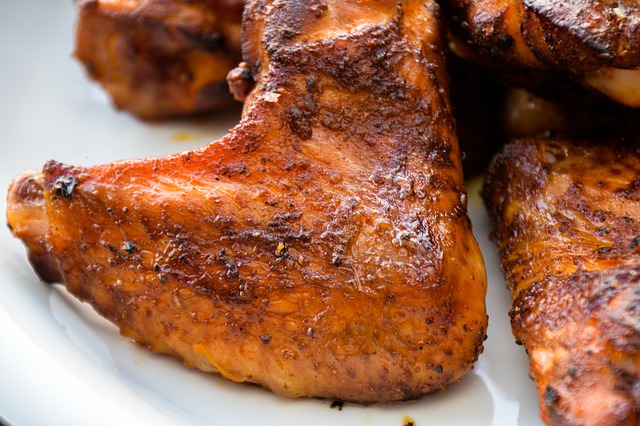 Ingredients
1 (3 lbs or so) fryer, cut into pieces
2 cups buttermilk
1 large onion, sliced
1/4 cup chopped mixed fresh herbs (parsley, tarragon, thyme) or a teaspoon each of the dried herbs.
1/2 teaspoon paprika
1/2 teaspoon cayenne pepper
2 cups flour
1/2 teaspoon garlic salt
1/2 teaspoon onion salt
1 teaspoon cayenne pepper
Salt and pepper
2 cups canola or peanut oil
Directions
Mix the onion, herbs, 1/2 teaspoon of paprika and 1/2 of cayenne together with the buttermilk in a dish that will hold the chicken. Put the chicken in and let it soak overnight or for one whole day.
Drain it in a colander, leaving herbs and spice on the chicken.
In a large plastic bag, mix the flour and remaining spices. Add the chicken and shake to coat.
Heat the oil in a large skillet over medium-high heat (not so high that the oil is smoking). When a pinch of flour sizzles, the skillet is hot enough. Add the chicken and fry 10-12 minutes on either side.
When done, place on a rack or paper toweling to drain excess grease. Serves four.