This old fashioned cookie recipe is light, sweet and with just the right amount of tart! It's a simple recipe that will bring the lightness of summer into a cold, winter's day.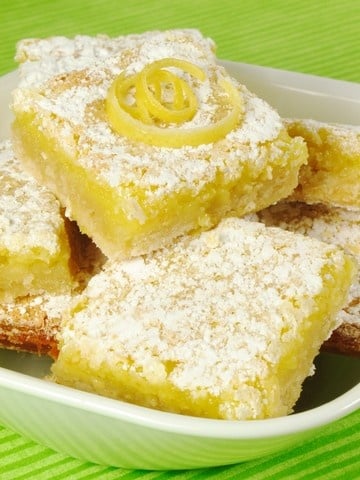 Ingredients:
1 cup butter
grated rind of two lemons
1 tblsp lemon juice
1-1/2 cups sugar
1 egg
1/2 cup sour cream
4 cups sifted all-purpose flour
1 tsp baking powder
1/2 tsp baking soda
1/2 tsp salt
Topping:
lemon juice
granulated sugar
Directions:
Cream butter, lemon rind, juice and sugar. Beat in egg.
Blend in sour cream. Sift together flour, salt, baking powder and baking soda and add to creamed mixture. Mix it well, wrap in wax paper, and refrigerate overnight.
Divide dough into equal four parts. On a well floured surface, roll each dough portion into 8-inch squares. Cut each into two-inch squares. Brush with lemon juice and sprinkle with granulated sugar. Place on greased cookie sheet and bake at 375 degrees for 10 to 12 minutes.
Makes 64 cookies.