If you have kids, gone are the days of New Years Eve parties full of hard alcohol and celebrations till dawn. Now, they've been replaced with New Year's hugs at 10:00 pm (if you're lucky) and a glass of milk to toast the year to come.
This year, we'd like to give you something a little different--an irresistably fun and delicious drink recipe that really works with any kind of New Years celebration. These Cotton Candy Shooters are so easy to make, and are easily adaptable to any drink preferences, that we're sure you'll use this recipe more than once in the new year.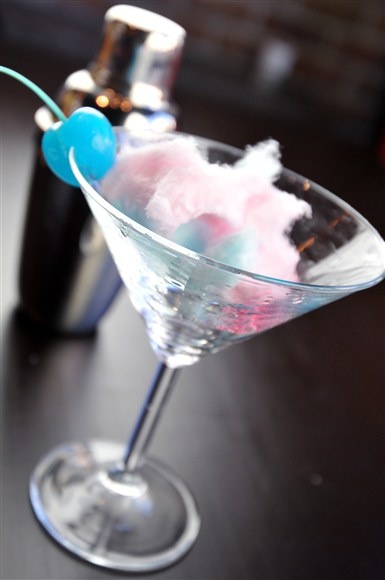 Ingredients:
1 tub of cotton candy, any color
Champagne, flavored vodka or Sprite
Sugar for dipping the rim of the glass
Directions:
First, place a generous amount of sugar on a plate. Dip the rim of each martini glass in water, and then in the sugar. Next, place a handful of cotton candy inside each glass--just enough to fill up the glass and sit upright.
Because this drink is so versatile and the presentation is so festive, we like to leave the cocktails just as they are and allow for our guests to prepare the drinks however they choose. For adults, leave out a bottle of champagne and a bottle of flavored vodka (we use Strawberry). For children, or those that are not drinking, leave out a bottle of sprite and a bottle of sparkling water.
Just before midnight, tell everyone to grab a glass and watch the cotton candy melt and fizz into whichever liquid they choose to pour in. Toast to the New Year as your guests are amazed by this whimsical New Years treat.