Love chocolate cake but fear that if you make a whole cake you'll eat the whole thing? This easy three minute chocolate cake can be made in the microwave and is the perfect single-serving treat you can make inside a mug and enjoy anytime. Plus, with a few simple ingredient swaps, we've made it slightly healthier than regular chocolate cake!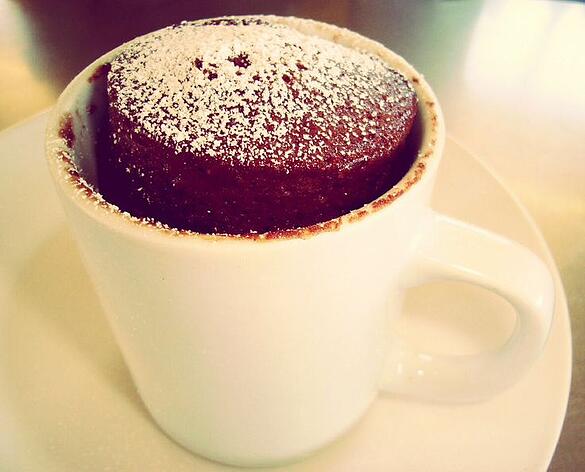 Ingredients:
2 tablespoons cocoa
4 tablespoons sugar
2 tablespoons self-rising flour
1 egg
3 tablespoons almond milk
3 tablespoons coconut oil, in its liquid form
3 tablespoons mini milk chocolate chips
Baking Directions:
Place your flour, sugar, cocoa and chocoalte chips in the bottom of your mug and combine well. In a separate bowl, mix together your egg, the milk and the coconut oil until it is well combined. Then, combine your wet and dry ingredients in the mug, and mix until your batter is smooth.
Cook on high for 3 minutes in the microwave. The cake will rise over the top of your mug. Serve with a spoonful of ice cream or a drizzle of chocolate syrup.