Spring may be the most popular season to have home improvement projects done in your home. Whether it's just some spring-cleaning, or more major renovation projects like a new roof, spring is a wonderful time to finally get that project finished.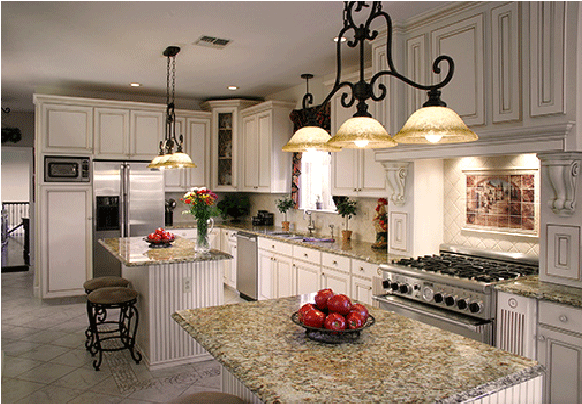 And your kitchen is no different! If you've had dreams of warmer weather and new, Antique White cabinets with a Walnut glaze, spring is the perfect time to make that phone call and have your kitchen ready for the largest entertaining season of the year. Here are some of our favorite reasons why you should consider remodeling your kitchen this spring.
It's already on your mind
What better time to remodel your kitchen then when you want to remodel your kitchen? If you've been dreaming about transforming your kitchen for years, like most homeowners, then now is the time to finally get that kitchen renovation of your dreams.
The warmer weather and blossoming flowers implore you to open up your windows and invite the warmer breeze into your home. And since you're already doing some spring-cleaning, now is the best time to get that remodel done, just as you're emptying out your kitchen cabinets. Spring is all about renewal and rebirth, so why not start this new season with a new kitchen?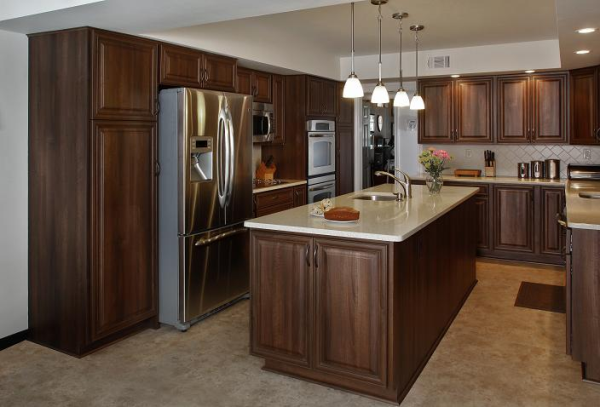 The kids are still in school
Rather than having your kitchen remodeled during a break in the school year, it's best to have your kitchen done while your children are still away for at least one meal a day. Plus, with the warmer weather, your children will be staying out later, there will be more school functions for them to get involved in, and you can always take out the grill to celebrate the new season. Looking for new and creative recipes to make while your kitchen is being renovated? Check out our recipe blog for a variety of fun recipes you can make with our without your kitchen!
It takes less time than you think
Sometimes we put off an important project because we're worried about how long it will actually take to complete. This can be especially true when a general contractor is involved, and you're not sure how quickly he will finish your new kitchen. But Kitchen Magic always completes each kitchen in a timely manner, and we even give you your very own team manager to ensure that the project remains on schedule. But don't take our word for it! Check out our thousands of testimonials online to see what our customers have to say about our time management. Plus, if you decide to save some money with cabinet refacing, you'll have your new kitchen transformation done in about a week!
Spring marks the entertaining season, where we bring out new tablecloths and throw pillows and invite our friends and family members over to enjoy each other's company. This means that spring is also the perfect time to show off your new kitchen to your neighbors. So get that beautiful kitchen you've always dreamed about, invite your friends over for a party and finally be excited to entertain this season!