Did you catch the season two premiere of HBO's hit series Big Little Lies on Sunday? Those feisty and meticulous women of Monterey, California are back and recovering from the effects of last season's intense finale. While we work through the tangled web they weave, there's one thing we can all agree on, their homes and kitchens are to die for! If you've looked at Madeline Mackenzie's house (a.k.a. Reese Witherspoon's character) and thought, I want that kitchen, you're not alone!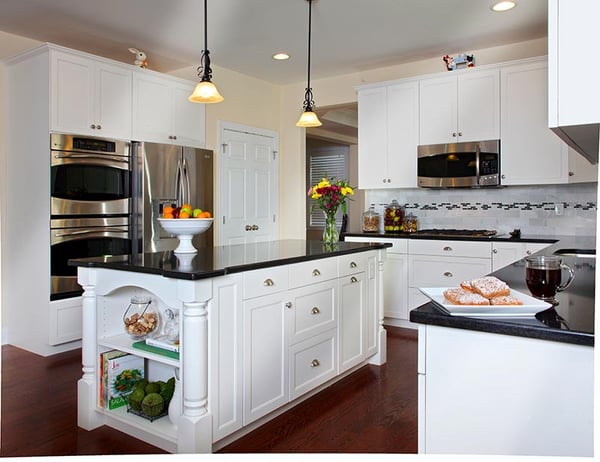 Kitchen Design Imitation Is the Sincerest Form of Flattery
Mrs. Mackenzie's home is amazing for many reasons. It's got a great view of the beach, which is only steps outside the door. It's spacious and lavish, and it's impeccably well-kept. While we know that TV homes are unrealistic because they aren't lived in like our homes, mimicking that style and design is realistic especially because this was not a set, rather a real rental home.
If you're considering a kitchen remodel, we'll show you how to accomplish this stunning TV-inspired transformation. It's the truth! You'll be flattered when your friends see all the upgrades you've made—there'll be nothing little about their praise.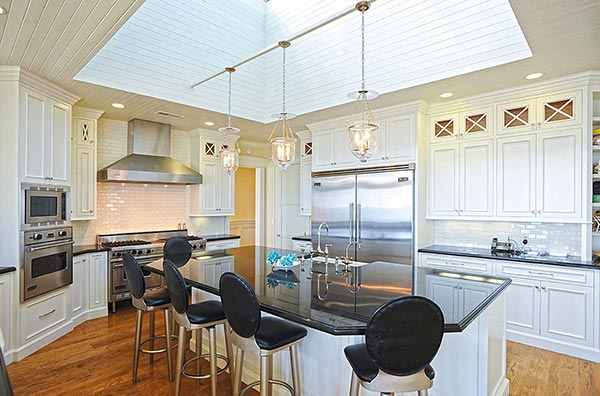 Original Kitchen from Big Little Lies Kitchen from Scene Therapy
The coastal and traditional white kitchen design style
From the shots we do see of this kitchen, it's clearly the hub of activity for this blended family. The large kitchen island is a space for everyone to come together and is used more than the traditional kitchen table. They maximized the beach-y vibes with a light, airy white kitchen design allowing all the natural sunshine to come through the near floor to ceiling windows.
Let's take a closer look at how to incorporate some of these elements into your design.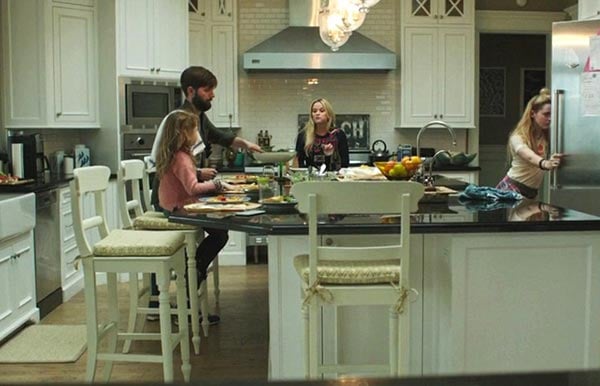 Photo still of HBO's Big Little Lies Kitchen from Scene Therapy
Granite kitchen countertop—for all your extravagant deception
Stone in the kitchen is quite popular which is why granite is at the top of the list. Countertops can be an expensive item in the room. The show kitchen has a sleek and shiny black granite countertop which creates contrast against the white kitchen cabinets.
If you want to replicate this design, you could choose granite, remember that it may be expensive depending on the area you're covering. It also requires some maintenance as it can chip or crack. Consider something less expensive and more durable like a quartz countertop if you're looking for a flattering option. It's hygienic and you'll create a look that mimics both the Mackenzie household and the appeal of granite. Shh, no one will know!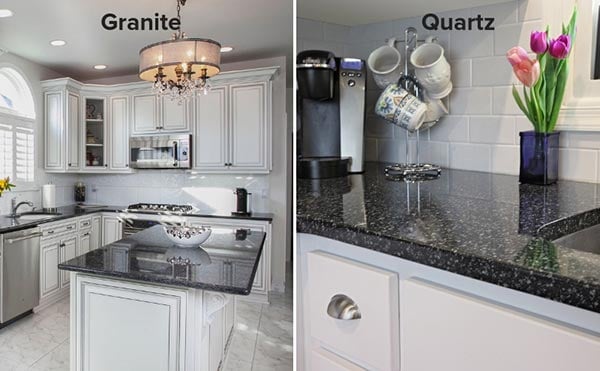 Tell no lies with timeless white kitchen cabinetry
It's no surprise this house has a white kitchen design. It's an eternal look that fits any style. This transitional kitchen incorporates old and new elements blended for a sophisticated design. It's not quite a modern kitchen so if you're not a modernist, then you probably relate to this style and will want to include some elements in your house.
Think about refacing your existing cabinets, it's a more affordable option especially if you're going with all the extras like a backsplash and new countertops. Choose the popular shaker cabinet doors, there are multiple white colors to choose from including frosty, winter or satin. Be sure to include plenty of storage space as well. They have custom built wine racks right within arm's reach on the show and you could have the same. Never stop the conversation because a refill is always close at hand.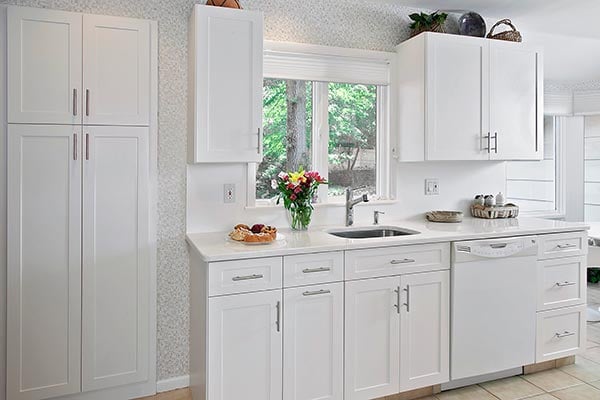 Big and little kitchen appliances to consider
This kitchen wouldn't be complete without fancy, elegant, stainless steel appliances. From the wall ovens, the range, hood and refrigerator, this room screams high-end. And why wouldn't it, this character oozes sophistication and demands perfection even under all the deception.
When choosing the right appliances for your room, think about what works and fits in the space. Wall ovens are a popular design choice because they make it easy to age in place at your home—no more bending and straining to get something out of the oven.
This house has two butler style sinks, one at the island and another at the perimeter counter. These sinks are perfect for any design style but also are highly functional. They are big enough to handle all your pots and pans with ease. Think about adding a farmhouse kitchen sink to your home. You could go with stainless steel or make a statement with a quartz kitchen sink.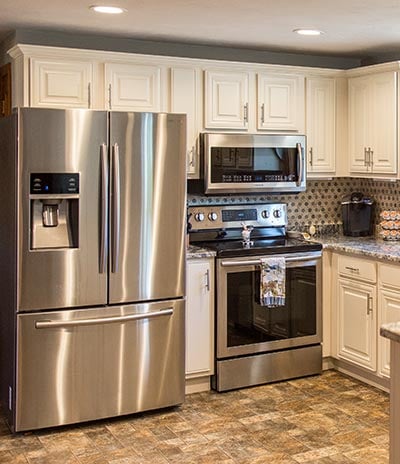 Seriously, accessorize your kitchen
Remember to always accessorize—it's good advice in fashion and design. This beach abode has roman candles, fresh flowers and a rustic beach sign behind the stove. These little items create a homey and inviting space. They even have a simple and unrefined subway tile backsplash in white.
Accessories are easy to copy because they tend to be more within budget than major items like appliances. If you're going for a beach-y feel think linens, wicker and splashes of color (blues, turquoise and greens). A backsplash could be a smaller project to tackle if you're not ready for an overhaul. Add some color or texture in your design through this area.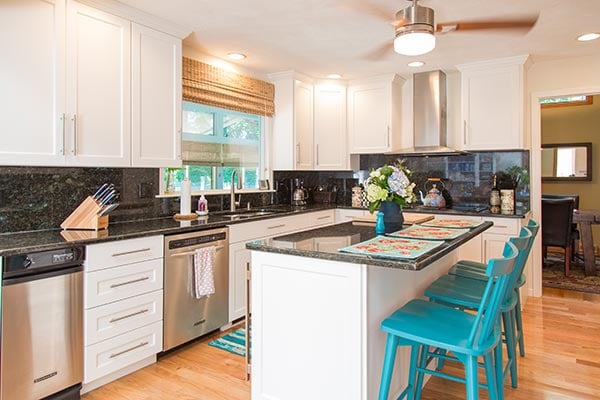 If these ideas inspired you to remodel your kitchen and you're thinking about this or other TV or movie kitchen designs, reach out to a Kitchen Magic consultant today. Set up a time to discuss your options and work through your plan. We're not lying about the big changes we could make to your home!
For more design ideas, check out these blogs: