Style is important, but a timeless style is even more important. A timeless kitchen design means you won't be spending days and months of your life researching kitchen remodeling tips again anytime soon—because your remodel will last for decades. Does that concept sound appealing? Then consider installing Shaker style cabinets in your upcoming kitchen remodel.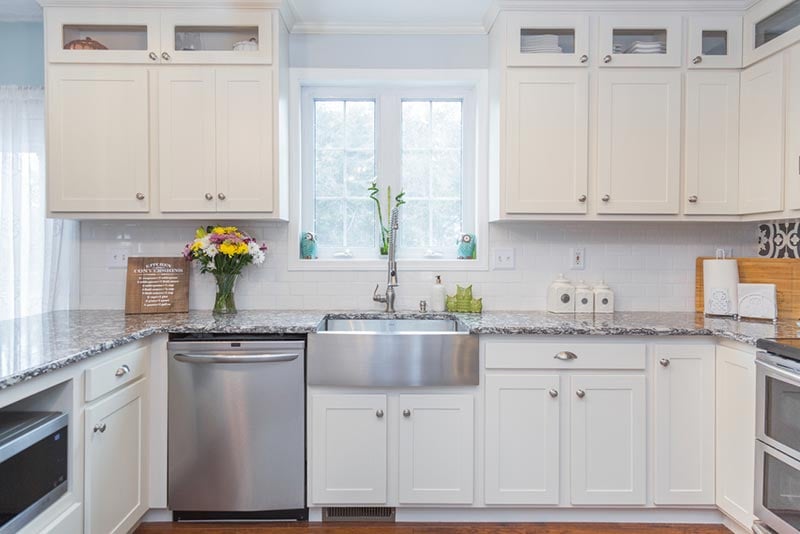 What Style Kitchen Should You Design Around Shaker Cabinets?
Shaker style cabinets were originally built by the Shaker religious community (not to be confused with the Quaker community, which is different...) predominantly during the 19th century. Guiding principles of the Shaker religion included simplicity, utility and honesty. The simplicity and utility aspects of these principles were readily apparent in their hand-made, wooden furniture—which ranged from cabinetry and dressers to beds, tables and famous ladder-back chairs.
Shaker cabinet doors have a frame and panel profile, which is also referred to as rail and stile construction in the woodworking world. Design enthusiasts have enjoyed a "return to simplicity," so to speak, and that's one of the reasons why Shaker style cabinet doors are so popular in every design circle—from the traditional to the modern.
Modern Shaker Style Kitchens
The modern kitchen designer appreciates Shaker style cabinetry because it is clean and uncluttered. The doors can be left plain or cabinet hardware may be added, depending on a home-owners preference. While finished wood adds warmth to modern kitchens, Shaker cabinets look just as attractive painted black, white, gray, navy, and more. If you like the modern look of cabinets that boast beautiful dark wood grains, ask to see samples of Shaker cabinet doors made from ash or walnut.
Transitional Shaker Kitchens
Transitional kitchen designers often select Shaker style cabinets because they help to create the "transition" between traditional and modern kitchen elements. While a Shaker enthusiast may balk at any changes made to this traditionally pure cabinetry style, contemporary shaker cabinets can also be made with a slightly beveled edge. It's a very small design difference, but that little extra adornment will also help to keep your kitchen from sliding into the modern design category.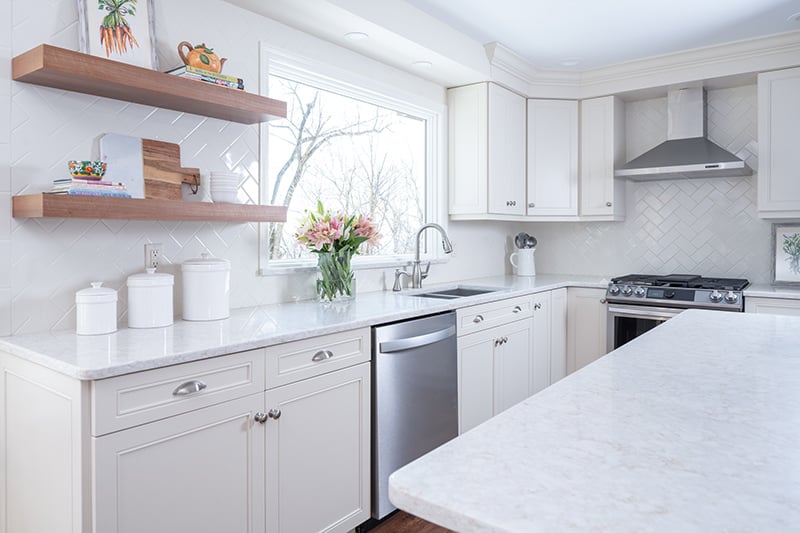 Traditional Shaker Style Kitchens
Even traditional kitchens can use this clean design style in their design. That aforementioned beveled edge will help to keep the look more traditional, as will a lighter wood finish or a paint color from a farmhouse our country kitchen palette, especially with a distressed cabinet glaze. Choosing antique or eclectic drawer and door hardware will also help to add that traditional feel to your cabinets.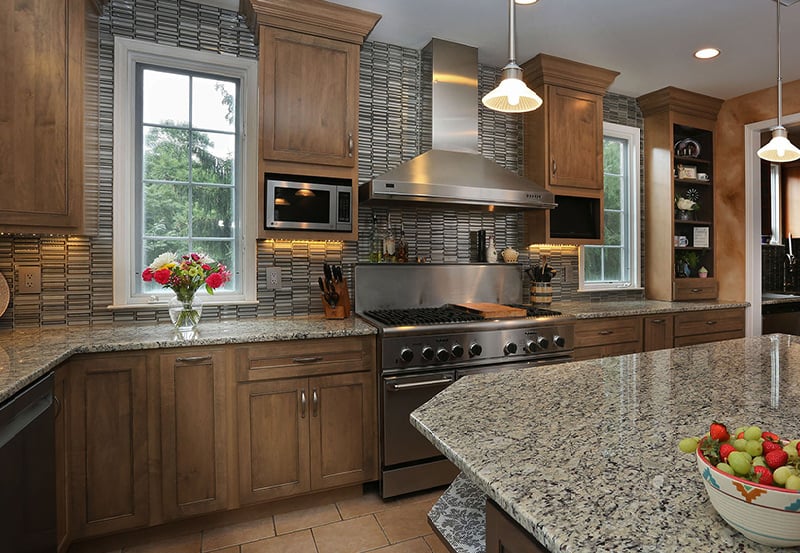 Are Shaker Cabinets Cost Effective?
You bet—Shakers were frugal, and you can be too. If you find solid wood cabinetry is out of your price range, look into refacing your cabinets with laminate doors like our Shaker style Prestige Statesman. Then, you can choose from more than a dozen options of laminate door finishes that look just like wood. You'll save thousands of dollars, get the look you want, and your maintenance requirements shrink considerably.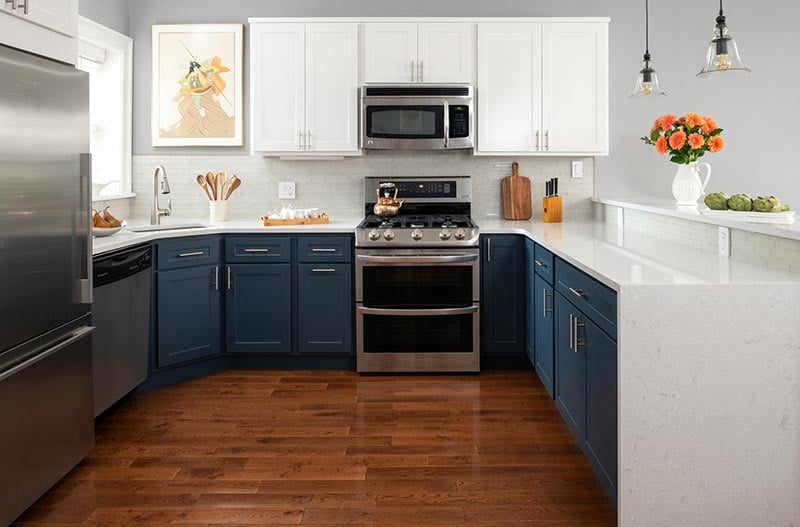 Contact Kitchen Magic to schedule a free in-home consultation and learn more about designing your new kitchen with shaker style cabinets.