Despite the rise in contemporary and farmhouse designs, traditional kitchens are still among the most popular kitchen styles. Their basic color palette and grandiose design scheme create a beautiful space that's sure to stay within style trends for a long time.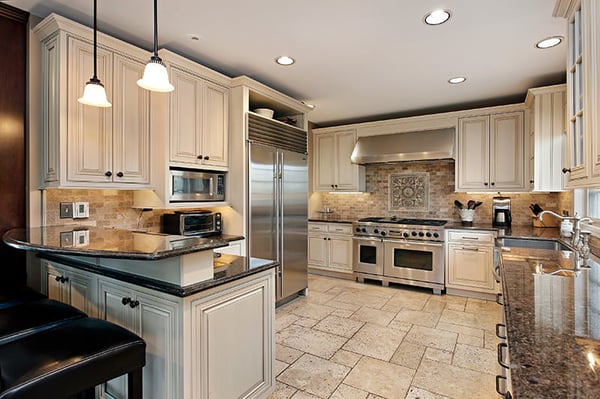 The key feature of traditionally designed kitchens is their attention to detail; each area of the room should have detailing and embellishments that looks layered, but not overbearing.
The Essential Elements of Traditional Kitchen Design
Here are the 7 basic features of traditional style kitchens to help you incorporate these designs into your own dream kitchen remodel.
1. Decorative Details & Accessories
The main feature of a traditional style kitchen is the attention to detail and use of decorative accessories. We're talking wainscoting on the island, crown moldings, corbels and furniture-like pieces with embellishments in every area of the room. Everywhere you look in a traditional kitchen, there should be an element of adornment, architectural design or enhanced pieces with decorative accessories.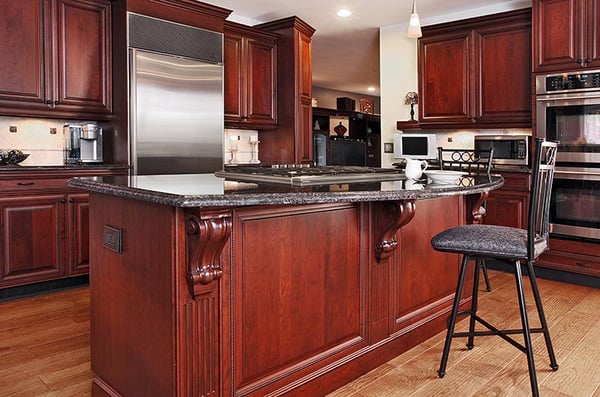 2. Neutral Color Palette
Where contemporary and modern kitchen designs focus on crisp, cool colors that highlight materials and bring a pop of edgy style to the space, traditional kitchens are all about sticking to a classic color palette. Think warm and cool neutrals, like deep cherries and light beige.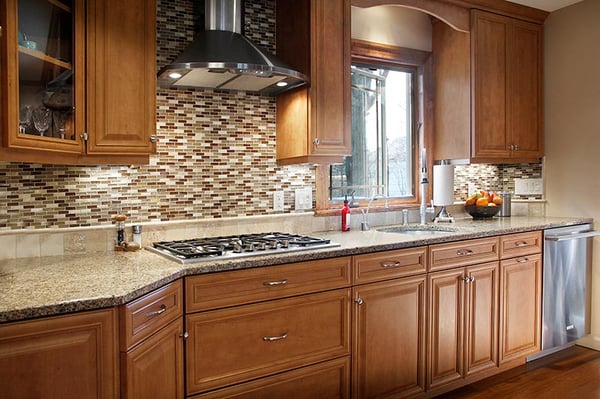 3. Luxury Countertops
When it comes to color, the countertops bring the fun in a traditional kitchen design. Pick a luxurious countertop material like Quartz or Granite. You can opt for a design with lots of movement in the pattern, or (even better) choose a marble-imitating countertop like the classic Cambria Britannica quartz shown in the kitchen below.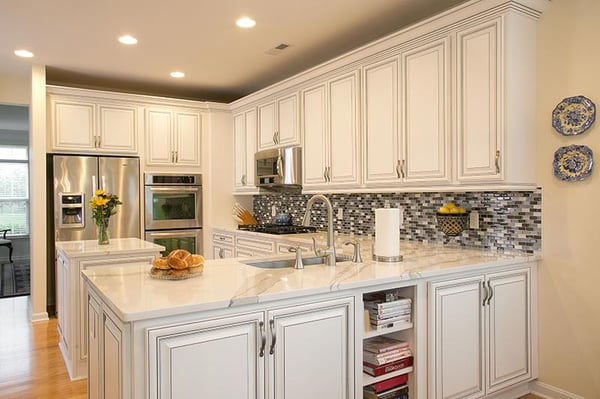 4. Vintage or Raised Panel Cabinets
Modern kitchen styles are all about simplicity when it comes to the cabinetry style, but traditional designs focus on cabinets with embellished style. Forego the basic shaker or plain style cabinet for a Vintage Raised Panel or Classic Raised Panel style cabinet door—as featured in this Driftwood finish kitchen.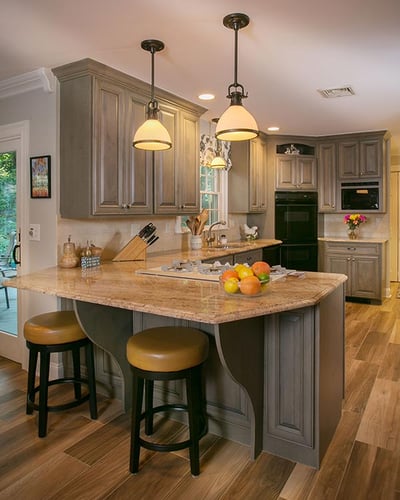 5. Antique Finishes or Glazed Cabinetry
Staying within the neutral color palate, most traditional kitchens have cabinets with glazes or antique finishes, rather than cabinets that appear more natural. Popular choices here are Cordovan stain on Cherry cabinets with a Sable Glaze or Antique White cabinets with a Walnut Glaze.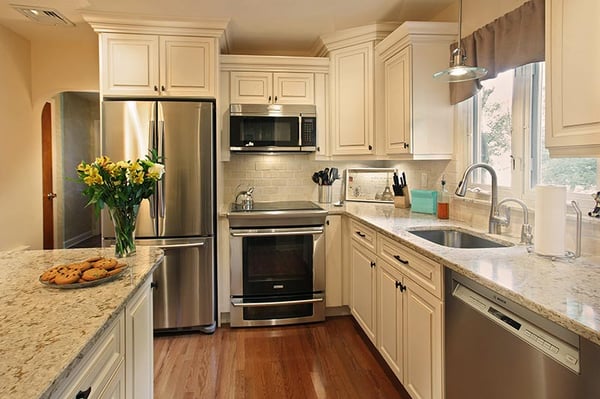 6. Simple Backsplash
Colorful and highly patterned backsplashes in exciting materials have become popular choices for homeowners within the past few years. But for a traditional kitchen, a busy backsplash can seem overwhelming and may complicate the space. Because you have so much going on already in terms of decorative accessories, keep the backsplash simple in terms color, style and materials.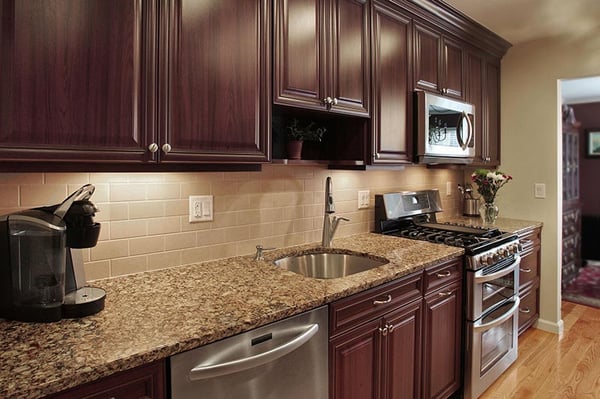 Try a Solid Surface Corian backsplash with a diamond or subway pattern in Sandalwood or Glacier White for a simple backdrop that's also functional—and totally grout-free!
7. Ornate or Decorative Lighting
Love the look of a classic style chandelier? Chandeliers look beautiful in a traditional kitchen and can really enhance the ornate and detail-oriented aspects of the room. Decorative lighting is the best way to pull the whole kitchen's look together, so pick your lighting last, but keep it in mind throughout your planning and designing process.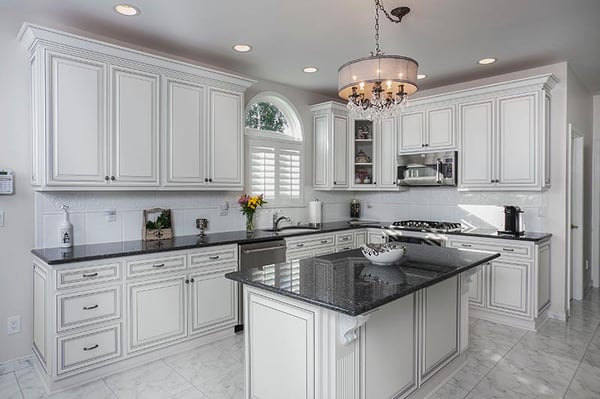 When you're ready to start designing your traditional dream kitchen, schedule a free in-home design consultation and we'll happily provide advice on the best options and finishes for your household's needs.