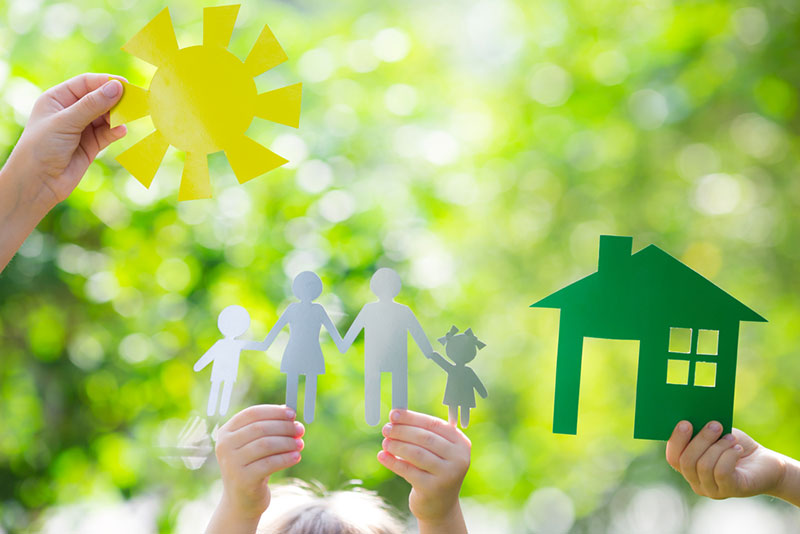 Are you interested in designing an eco-friendly kitchen? We are too.
In fact, many of the kitchen design ideas we promote here at Kitchen Magic are automatically sustainable because they're inherently durable and minimize exploitation of Mother Earth's resources.
Tips for Designing an Eco-Friendly Kitchen
You can get as detailed as you want about eco-friendliness, and a professional kitchen designer will go to whatever level of sustainability you desire. In the meantime, there are six simple areas where your selections make a big difference in terms of long-term sustainability.
Always reface cabinetry if you can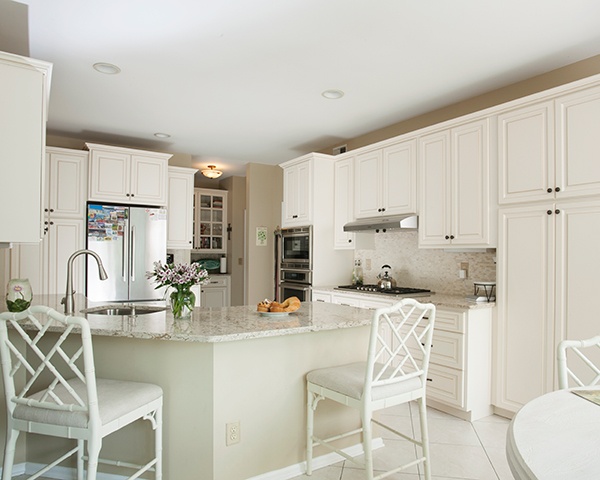 In almost all cases, refacing cabinets will yield the same look as custom cabinets. In the meantime, refacing cabinets uses less than a single tree's worth of wood. The existing cabinets will have stronger, reinforced boxes as the result of the refacing process, and you'll save money since refaced cabinets cost less than half the cost of custom cabinets.
Assuming your kitchen layout will be more-or-less the same, refacing cabinets is an eco-conscious design choice. Read 5 Ways to Tell if Your Cabinets Need to be Replaced Instead of Refaced to learn more.
Choose quartz or Corian countertops
Both products are considered more sustainable than granite. The production of quartz and Corian has less impact than the mining required for granite (not a renewable resource by any means). When you add their low-maintenance (virtually maintenance-free) qualities, along with the fact that they don't require toxic sealants and will last a lifetime without cracking or chipping, quartz and Corian are a more sustainable choice.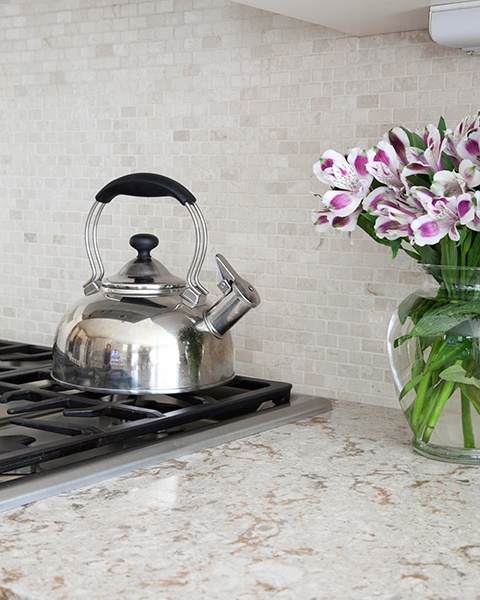 Read, What's the Best Kitchen Countertop? Corian, Quartz or Granite, to begin comparing these three popular choices.
Think about recycled materials
From the pre- and post-consumer products that are recycled into quartz slabs, to the recycled glass that comprises glass tiles, there are plenty of opportunities to style your kitchen using materials manufactured using recycled "ingredients."
Create a timeless kitchen design
Part of sustainability is longevity. The more you have to re-do or replace something, the less sustainable it is because it requires more resources to manufacture replacements, it requires more fuel for shipping, it may require more toxins to be produced in order to paint, finish or seal it.
Designing a sustainable kitchen requires a long-view approach. You want to design a kitchen that will be as comfortable, functional and beautiful now as it will be five, ten and even 20 years from now.
To this end, we recommend reading, Timeless Kitchens That Will Never go Out of Style, as well as, Tips for Creating a Universal or Accessible Kitchen Design, both of which will help you create a kitchen design that shouldn't need any significant work or replacements for a long, long time.
Efficient appliances, faucets and lighting
The good news is that energy-efficiency is a serious priority for much of the culture. Look for an HVAC system, appliances and lighting fixtures that have the Energy Star symbol to ensure they exceed current EPA guidelines for energy efficiency. Plumbing fixtures should have the WaterSense label.
Adding dimmer switches to lights, using LED bulbs wherever you can (more expensive at the outset but last so long you get that money back via energy savings and fewer, lifetime replacements) and using touch-free faucets are additional ways to minimize energy waste.
Choose low- to no-VOC finishes
Finally, off-gassing compromises both outdoor and indoor air quality. A true, eco-friendly kitchen will have finishes that are low- or zero-voc, which minimizes pollution all around.
Schedule an in-home consultation with the design pros at Kitchen Magic and we'll guide you through an eco-friendly kitchen design.