More and more homeowners are interested in designing an eco-friendly kitchen. When deciding to use a green approach, they especially aim for kitchen remodeling companies that offer automatically sustainable and inherently durable options that minimize the exploitation of Mother Earth's resources.
Using eco-friendly solutions while renovating your cooking space won't only reduce the environmental footprint you leave behind, but also ensure you get both stylish and cost-effective kitchen upgrades.
In order to help you learn more about the ways in which you can design an environmentally-safe cooking area for yourself and your family, we've gathered several extremely useful tips.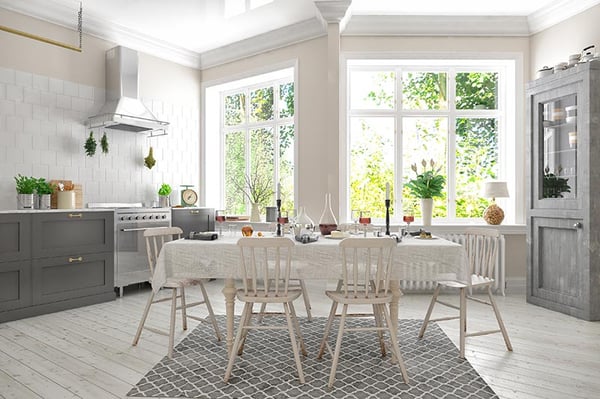 How can I make my kitchen environmentally friendly?
You can get as detailed as you want about eco-friendliness, and a professional kitchen designer will go to whatever level of sustainability you desire. If you're in the beginning stages of a cooking area renovation or update and looking for good kitchen remodel ideas, consider these six simple areas where your selections make a big difference in terms of long-term sustainability.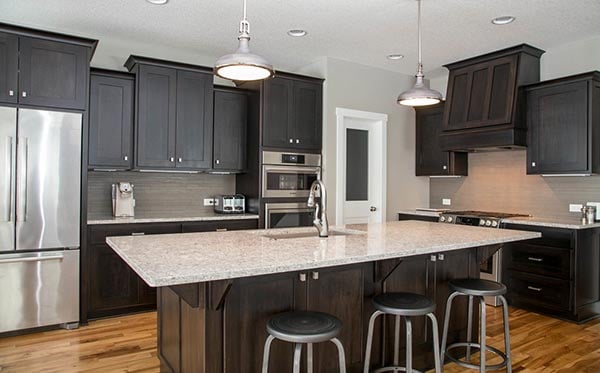 1. Refacing cabinetry is a great kitchen remodeling solution
In almost all cases, refacing cabinets will yield the same look as custom cabinetry. In addition, refacing uses less than a single tree's worth of wood. As a result of the reinforcement process, your existing cabinets will have stronger, more durable boxes. You'll save money too since refaced cabinets cost less than half of the new custom design option.
Assuming you want your kitchen layout to be more-or-less the same, refacing cabinets is an eco-conscious design choice that will achieve exactly what you want while not leaving you stuck in the planning phase for too long. But, not everyone is suited for this path. You'll have to determine if refacing is the viable choice for you. If you have questions, speak with your design consultant and ask them to present you with some before and after photos to help you make the right determination.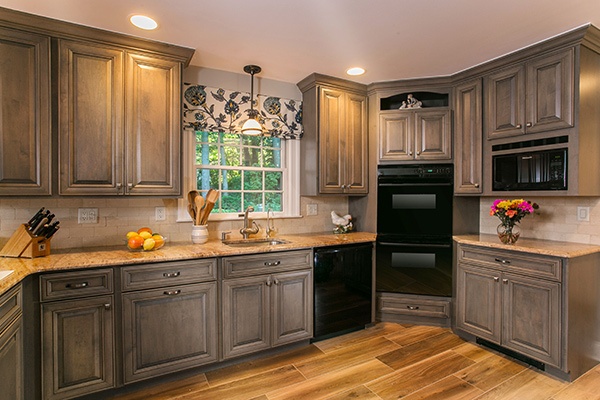 2. Quartz or Corian countertops are perfect eco friendly kitchen products
Both products are considered more sustainable than granite countertops. If we're comparing quartz, Corian, and granite, the production of quartz and Corian has less impact than the mining required for granite (not a renewable resource by any means). When you add their virtually maintenance-free qualities, along with the fact that they don't require toxic sealants and will last a lifetime without cracking or chipping—quartz and Corian are the lasting choice for your countertops.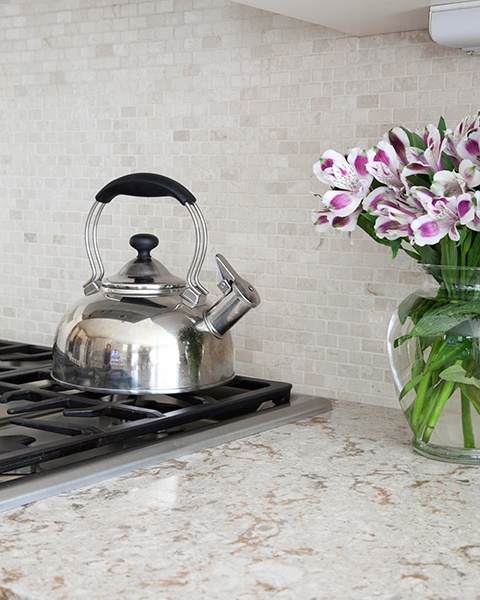 3. Stunning and purposeful kitchens made from recycled materials
From the products that are recycled into quartz slabs, to the recycled glass that comprises glass tiles, there are plenty of opportunities to style your kitchen using materials manufactured with recycled "ingredients." Keep recycled items in mind for your decor choices. Refurbish and repurpose items where you can—you'll create a stunning design piece while doing your part to help save the earth!
4. Create a timeless kitchen design
Part of sustainability is longevity. The more you have to re-do or replace, the less sustainable it is because it requires more resources to manufacture replacements. Products may require more toxins to be produced in order to paint, finish or seal it. You also have to consider the fact that you'll be using more fuel for shipping and transporting these items to and from locations.
Designing a sustainable kitchen requires a long-view approach. You want to carefully design a timeless cooking place that will be as comfortable, functional and beautiful now as it will be five, ten and even 20 years from now. Create a kitchen design that shouldn't need any significant work or replacements and will be accessible for everyone in your family.
5. Energy-efficient kitchen lighting, fixtures, and appliances
The good news is that energy efficiency is a serious priority in our culture today. Look for an HVAC system or appliances and lighting fixtures that have the Energy Star symbol to ensure they exceed current EPA guidelines for energy efficiency. Be sure your plumbing fixtures have the WaterSense label as well.
Adding dimmer switches to lights allows you to adjust the wattage. You decide when it should be brighter and save some energy in the process. Likewise, when you do replace your bulbs use eco-friendly LED bulbs wherever you can. They are more expensive at the outset but last longer so you get that money back via energy savings and fewer lifetime replacements.
While you're at it, choose one of the great sink upgrade options and turn your faucets to touch-free. Not only is it convenient and easy to use but you're minimizing water waste with automatic shut-off. Go green with these little changes and you'll make a big difference.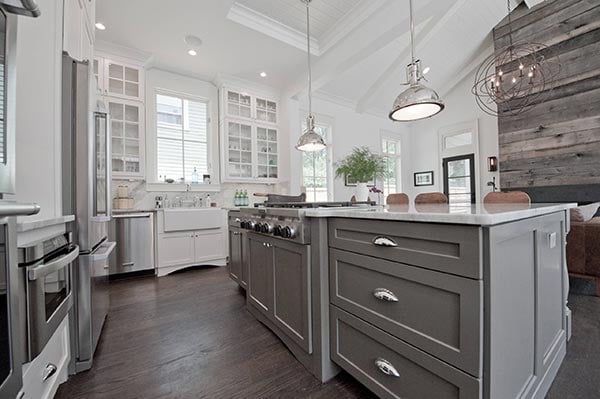 6. Choose low to no-VOC finishes
Finally, off-gassing—the release of volatile organic chemicals (VOC)—compromises both outdoor and indoor air quality. A true, eco-friendly kitchen will have finishes that are low or zero-VOC, which minimizes pollution all around. Be sure to inquire about possible ways to improve the indoor air quality inside your kitchen as you work through the design process.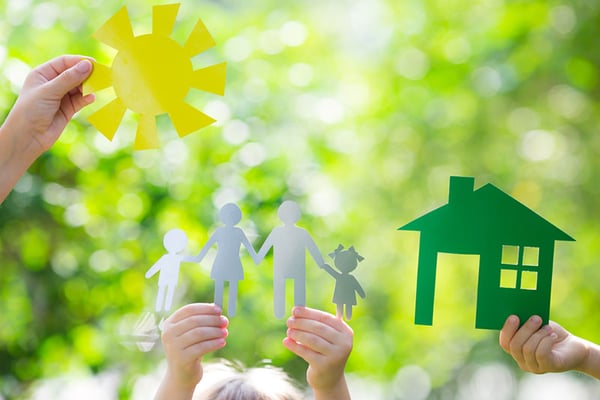 What is one of the most reliable kitchen remodeling companies?
As a company that has over four decades of experience in performing both complex and minor cooking area updates, we have the expertise and knowledge necessary to complete the process per our client's expectations. Our trained and seasoned team of pros are eager to listen closely to your preferences and create a functional and aesthetically pleasing place. We'll use high-quality and durable materials, and follow the latest industry practices for your peace of mind.
Schedule an in-home consultation with the design pros at Kitchen Magic and we'll guide you through an eco-friendly kitchen design. Call us or fill out an online form today!