We agree that, "the kitchen is the heart of the home." And, we'd add that the kitchen is also the hearth of the home!
A hearth-look in the kitchen creates an impactful ambiance that few other design details can achieve on their own. Amenable to an array of kitchen styles, here are ideas for how a hearth can cozy up your kitchen design and warm the hearts of your family and guests, alike.
Hearths Add Historical Warmth, Style & Comfort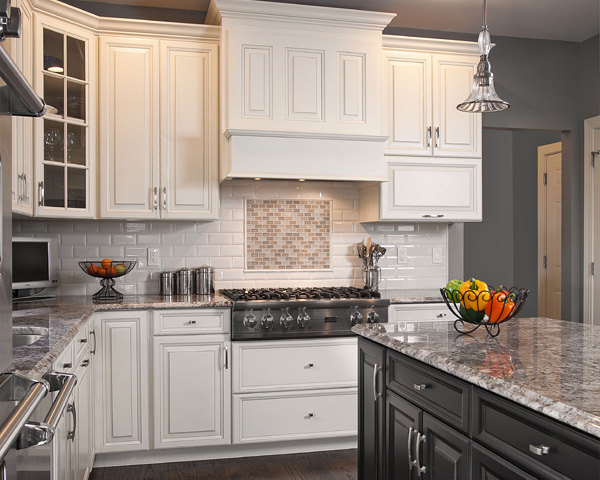 A hearth is more than just an open fireplace. Until the past 100-years or so, the average home-dweller had a hearth in the middle of the kitchen. In this space, a large open fireplace - equipped with pivoting kettle or pot hangers, a spit upon which to roast meat, and perhaps an adjustable iron rack or two - was key to survival.
In addition to serving as a main source of heat, hearths were also the place where meals were cooked, tea kettles bubbled, family and friends warmed feet and hands, and where damp clothes were hung to dry. Over time, and depending on the size of your home, the hearth migrated from the kitchen into the living room - and became more about heat, ambiance, and comfort than it was about meal preparation.
While electricity and gas pulled us away from hearth-centric home plans, the idea of open fires and fireplaces - not to mention cooking - continues to draw the attention and affection of 21st-century homeowners.
Hearth-Inspired Ideas for a Personalized Kitchen Design
Whether you're a traditionalist or a modernist, there are multiple ways to incorporate the idea of hearth into your kitchen - whether you choose to make it an open fire or not.
Use customized trim to replicate a hearth
Did you know you can customize your hood and/or the trim around your oven and stovetop? In this White Walnut Island Kitchen, owners used embellished wood trim to create the shape of a hearth around the stovetop. Not only does this touch add character to the design, but the beautiful arch at the top of the "hearth" is also a nice contrast to typically-linear kitchen lines and angles.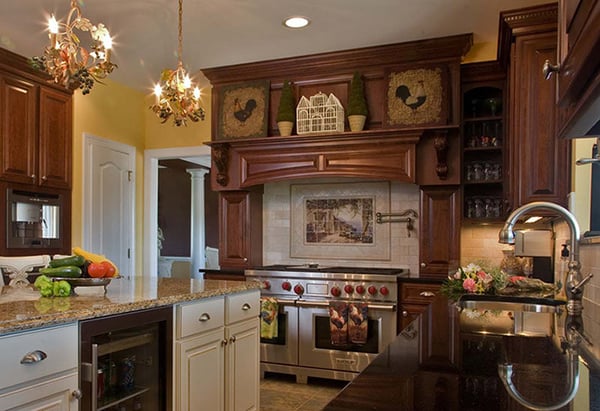 Add a brick hearth to your farmhouse kitchen
Farmhouse kitchens were known for their expansive hearths - designed to feed and warm family members and farmhands alike. Echo this traditional look by using brick - or brick-esque backsplash tiles to the space behind the stovetop. The cozy, fireplace replica will also add color, texture and/or contrast to your overall design.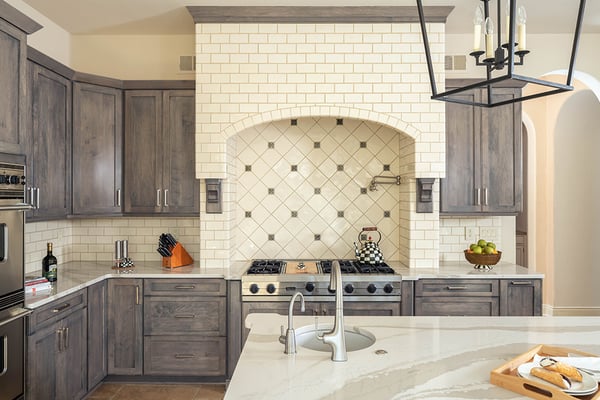 Contemporary & modern kitchens deserve hearths, too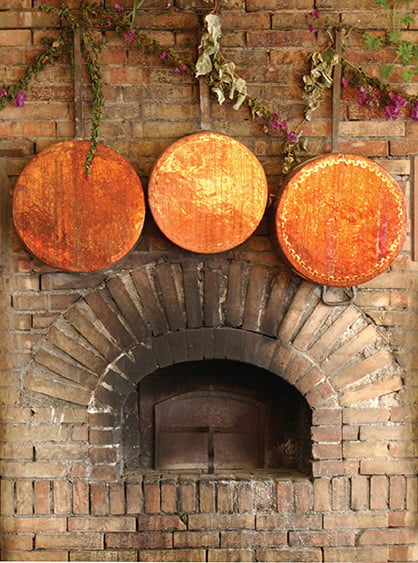 While hearths may feel like a traditional design accent, they can be executed in contemporary and modern kitchens as well - it's all in how you set up the angles and materials. This contemporary kitchen balances the traditional element of the hearth with contemporary finishes and fixtures.
If you have the space - one option for modern homeowners is to install a dual-sided glass fireplace between the kitchen and an adjacent living area for an open-concept kitchen design that pays homage to the hearth.
Mix water and fire in a pinch
Have a layout or space that doesn't accommodate an oven/stovetop hearth design? Bring those hearth-inspired lines elsewhere - such as over the sink or
above a pantry
or fridge.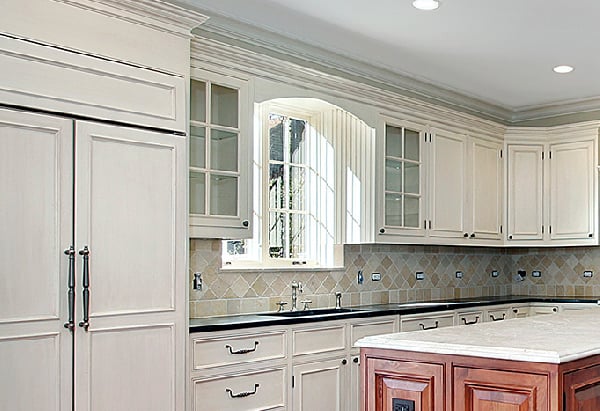 Make your kitchen the "hearth" of your home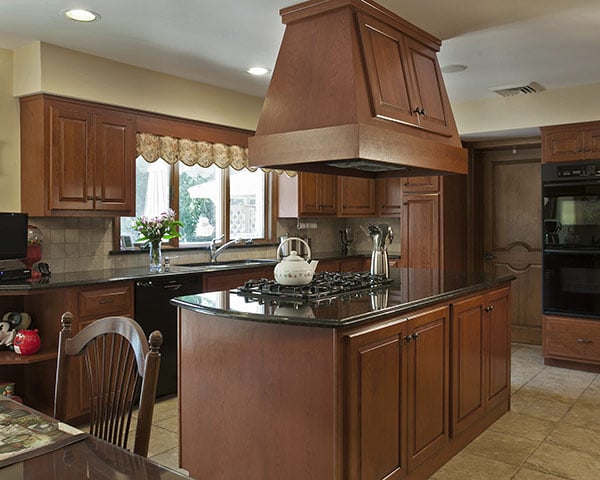 Interested in adding a hearth to warm the heart of your home? Schedule a free in-home consultation and start brainstorming with the Kitchen Magic crew!