The traditional country kitchen is...well...a tradition. This is the space where holiday meals are prepared for and celebrated. The kettle or coffee pot is always ready and mornings are filled with soft sunlight and the smell of your favorite breakfast. Are you getting a feel for it? The energy and beauty of a traditional and country kitchen is centered around welcoming warmth. A country kitchen design is always prepared for guests to "come in and sit a spell."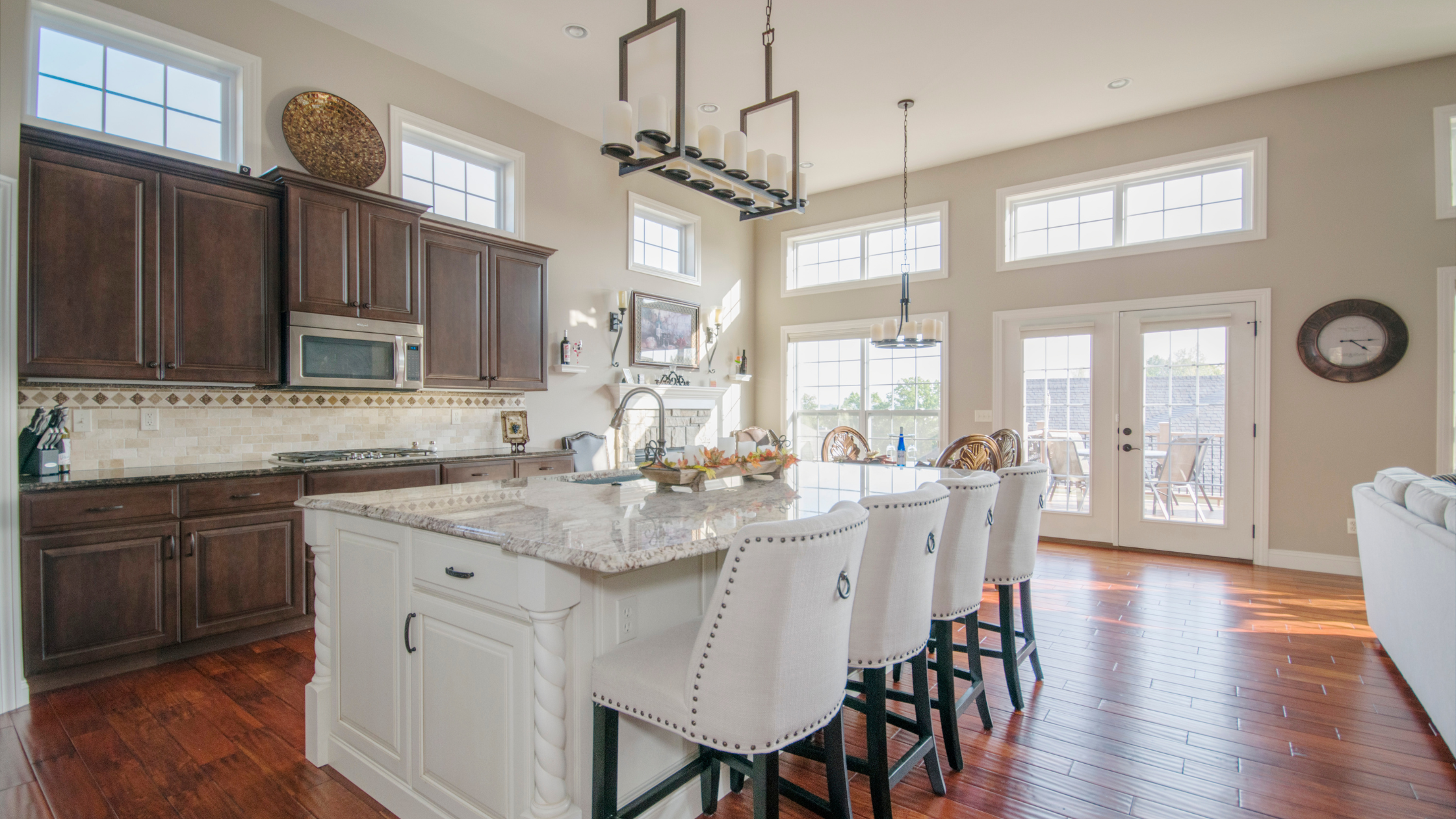 That being said, there's also plenty of room for contemporary features, so while you may enjoy the comfort and some of the aesthetics of "grandma's kitchen," it can certainly boast design styles of the modern era as well.
Defining Design Features of a Traditional and Country Kitchen
Here are some of the design features that set a traditional country kitchen apart from the rest:
Raised panel doors. In most cases, farmhouse or country kitchens have more embellishments and decorative accents than a modern kitchen, and the same is true for country versions. Often, we install cathedral-style doors on uppers, even if homeowners select a less-ornate style for the bottom. Shaker style door are also popular, however, especially with those who want to add a slightly contemporary feel to the overall design.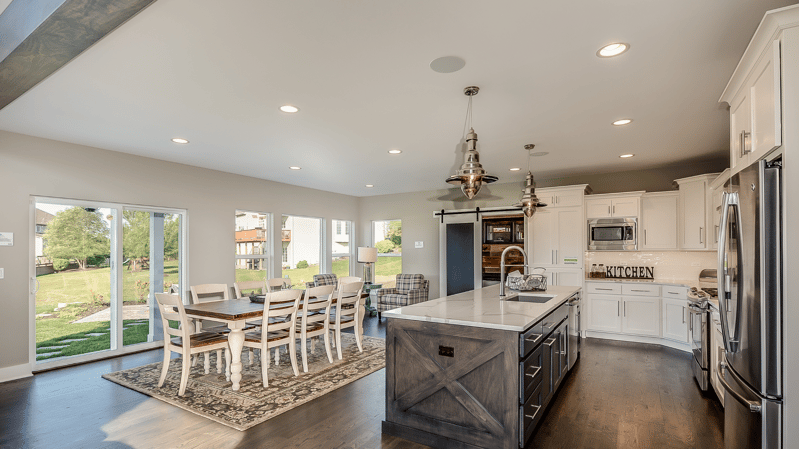 Cabinet Finish. When it comes to cabinet finishes, there are plenty to choose from. All-white cabinetry is one of the most popular country finishes. However, wood finishes are also a preferred choice - darker finishes can be more formal while lighter-wood finishes are often used for a casual effect. If you want a more eclectic or rustic look, consider painting one set of cabinets and/or your island a traditional country color. Your local paint supply store can steer you towards farmhouse kitchen palettes.
Open shelving. Often, a country kitchen will have open shelving. This is a place to store colorful or decorative servingware, pitchers, or the go-to coffee mugs and everyday dishes. If the idea of completely open shelving doesn't appeal to you, consider adding glass cabinet door panels to provide a more formal version of the same style.
Butcher block. Wood or butcher-block style countertops are making a small comeback, and we love the look of a butcher-block style island. It is a great place to roll out dough or chop your vegetables and it definitely adds that country feel. Butcher blocks are often passed down from generation to generation - they are that durable - so you may even want to consider using one on a moveable kitchen island so yours can do the same.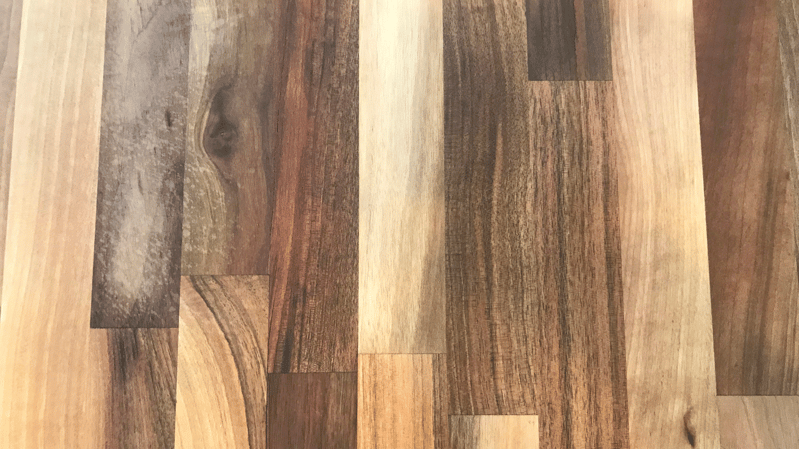 Real or reproduction vintage. Vintage accents - or reproduction vintage accents - can be that little extra that sets the traditional country tone. Incorporate them via light fixtures, drawer pulls and door handles, a free-standing cupboard or kitchen island, a braided area rug on the floor, etc. Implementing one or two antique or vintage accents will make it feel a little more homey.
Avoid the matchy-matchy look. A true country or farmhouse design makes do with what's available, without superfluous spending. Thus, things became mismatched over time. You can add a little of this mismatched charm to your own kitchen space by painting the upper-cabinets a separate color from the lower ones and/or painting the island a different color. Use mismatched but complementary bar stools at your raised island or mix-and-match your drawer pulls and cabinet door handles. This will also help to keep your kitchen more interesting.
And, remember, there is nothing wrong with enjoying a few contemporary features, like stainless steel appliances, as well. A professional kitchen designer will help you strike just the right balance.
Is your household hankering for a beautiful traditional country kitchen - maybe one with a contemporary twist? Schedule an in-home consultation with the Kitchen Magic design team.