Integrated living space is just another way of saying, 'open floor plan.' Households have historically been compartmentalized, in part due to heating and cooling efficiencies. Today, the lines often have been blurred between traditional rooms in the home. Now, a vast expanse of strategically placed furniture and lighting fixtures can be all that separates one area from the next. Homeowners enjoy the openness of integrated living because it creates a warm, welcoming environment for parties and guests. If you're interested in incorporating integrated living spaces, we suggest using your kitchen as the epicenter of activity.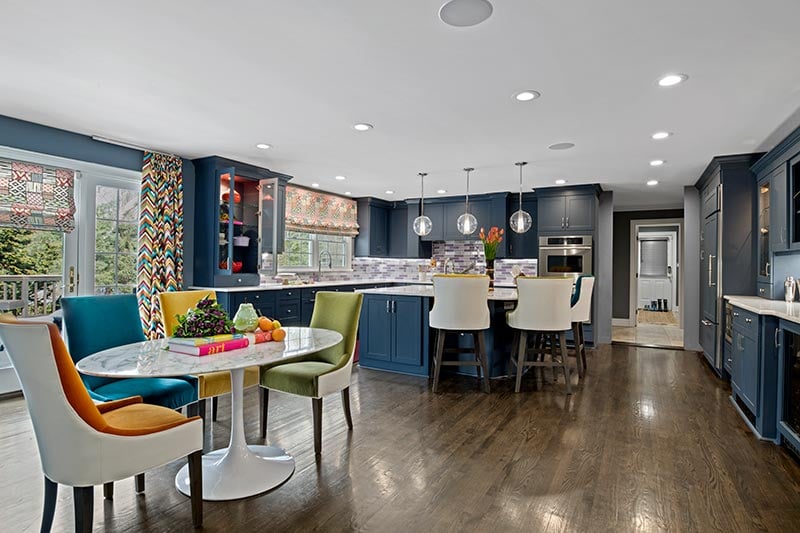 Hungry for an Integrated Kitchen Living Space?
As home layouts continue to change, home design focus has swung significantly in favor of the open floor plan concept. This means rooms with easy flow, as well as access to formal dining rooms, living rooms and kitchens. After all, you want to be able to enjoy the party, instead of being secluded in the kitchen cooking for most of the time.
These combined living areas are called lots of different things. So, as you peruse Houzz.com and various kitchen design galleries for ideas, you can use terms like "kitchen living room combo," "open floor plan" or "open concept kitchen living room" as well. This type of design offers benefits that many modern family crave.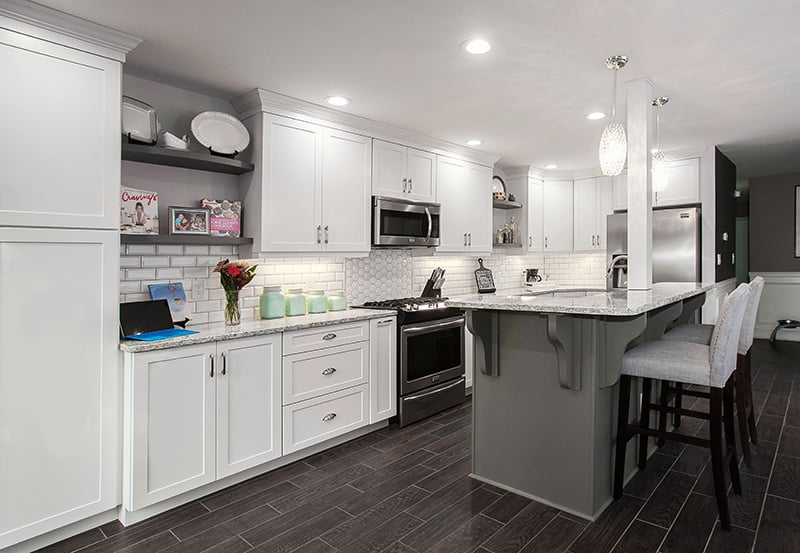 Advantages of integrated living spaces
Since this has become such a popular floor plan, it's easy to list the major benefits of integrated design that homeowners want most. Remember, an integrated living space is what you make of it. You've got the power to create a modern and functional space. Aside from the aesthetic advantages, you'll also enjoy:
Multi-functional spaces
Improved traffic flow
Shared lighting throughout the space
Easy access to and views of the home while entertaining
Appearance of a larger space than there may actually be
Disadvantages of integrated living spaces
There are often two sides to every story. It wouldn't be right to only talk up the benefits of this design choice, without also mentioning some of the drawbacks that can come along when you design an integrated living space. You should weigh these points carefully when deciding what's right for you. And if need be, you can always modify your design to compensate for any perceived drawbacks.
Here are some possible shortcomings of an integrated living space to consider:
More costly to heat and cool than more traditional floor plans
Space can appear cluttered due to the open nature
Possible lack of privacy, depending on what types of rooms you are integrating
Noise control issues due to a lack of partitions and walls
Open up a small or gallery-bound kitchen
Small kitchens can be harder to work in, and the situation can be made worse when more than a couple of people are in the space. If your family and friends like to join you when you cook, bake and prepare food, it can difficult maneuvering around a tiny kitchen. But, once you've removed the border between the kitchen and family room, you've opened a whole new world of living space. The possibilities are endless.
With this kind of floor plan, you've got the option to include a larger island, perhaps with a raised bar for added entertaining value. You'll be freer to move about the integrated space as well. Open-concept kitchens that connect the family or living room areas can add hundreds of square feet of visual space to your kitchen. Can you say, "light and airy?"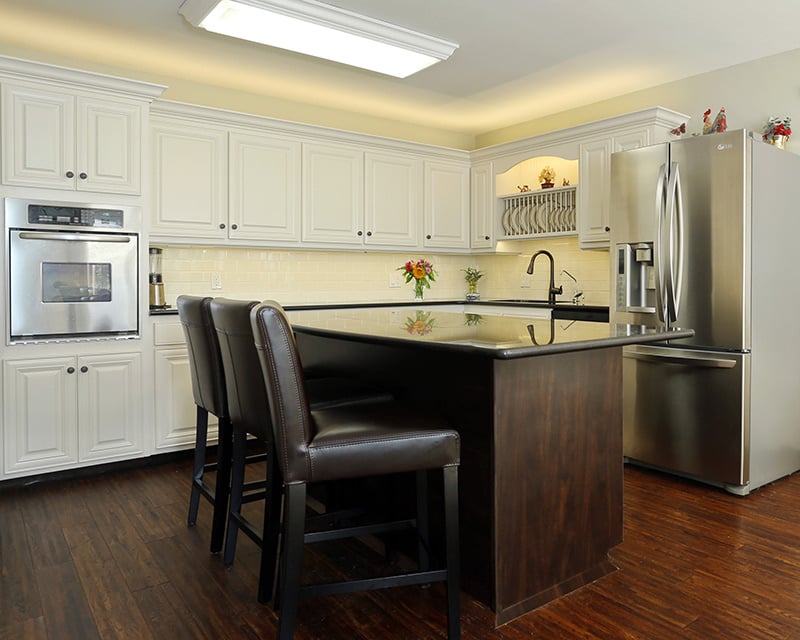 Enjoy those kitchen features you never had room for before
Now that you've created the space for it, that fabulous kitchen island you've dreamed about can become a reality. Or, if you always wanted to extend your kitchen peninsula, an integrated design can help you create additional seating there. If you've long wished for a kitchen wine cabinet, but could never fit it in, opening up a narrow floor plan can help you create the space you need.
With all the new space created by the integrated design, your kitchen can go from small and outdated to HGTV-worthy. You might even achieve the look of a Joanna Gaines designed kitchen right in your very own home.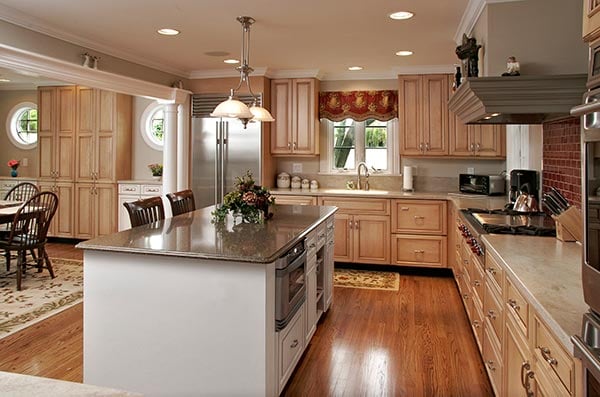 Get that small home office or computer zone you've always wanted
If your bedrooms are in full use, adding a home office can seem impossible. Building an addition requires a whole new level of costs and considerations, including permitting and zoning compliance. But with an open-concept kitchen, you have the opportunity to possibly add a small home message center, office niche or computer desk, right in the family hub. It's an ideal spot for kids to do their homework while you prepare dinner close by, too.
Don't forget about technology. It's an opportunity to create a centralized location for your family to store and charge their gadgets, keeping your countertops free of all that clutter.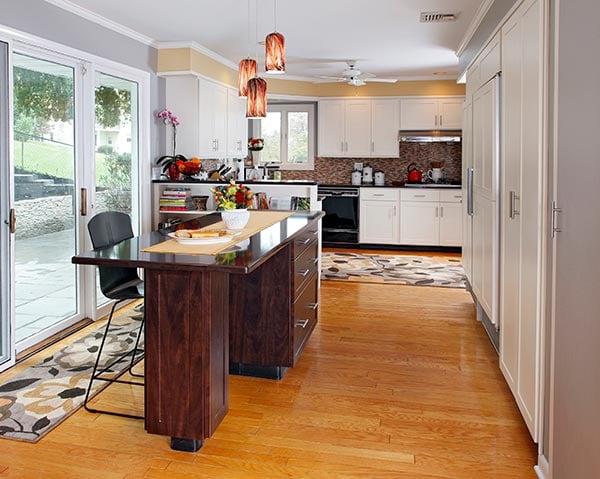 Enjoy the sociability of your open space
Want to keep a better eye (and ear) on your teenagers and their friends? Is your home a perpetual hot spot for family gatherings and holiday parties? When your kitchen is open to the main living area, all of this can become much easier and more enjoyable. You can finally chat and socialize with guests without having constantly run out of the room to prepare food and beverages. No more being tucked away and missing all the action! You'll have more room and better flow for your guests to spread out and enjoy themselves too.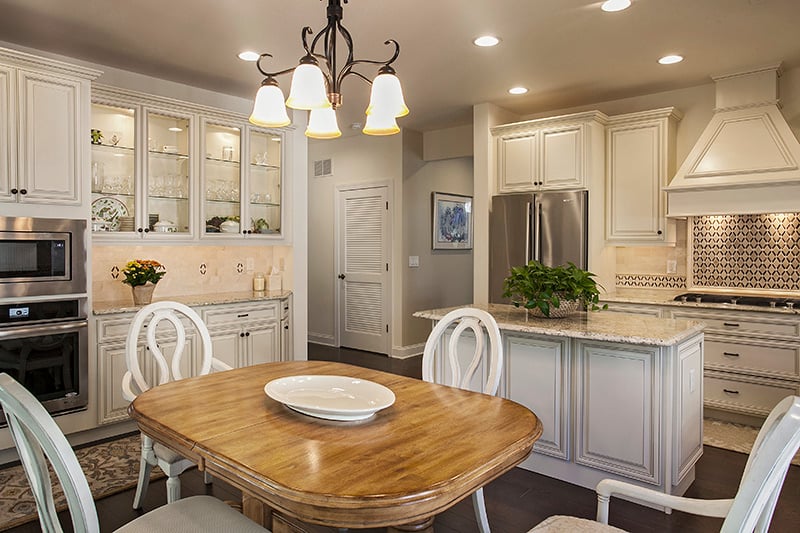 Contact Kitchen Magic today for a free in-home consultation, and we'll help you create a kitchen design that's perfect for your home.