Bronze, brass and black cabinet hardware are trending. While there are similarities between their warmer (and, often, darker) appearance, they're not interchangeable.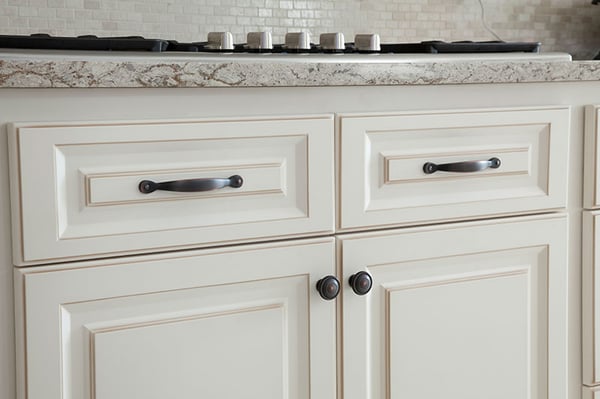 The Darker Side of Kitchen Cabinet Hardware
Whether you're interested in knobs, pulls, or handles, demystifying these options will help you understand which works best in your kitchen to provide the extra style punch you're looking for.
We've created a category for each metal, including details about what it is and where it looks best - but remember, there are no tried-and-true rules about what has to go where, so feel free to design outside-the-box.
Bronze
Bronze is really an alloy (a combination of two or more metals). Most of the time, it's made by combining copper and tin. In order to increase hardness or depth of color, manufacturers may add iron or pewter to the mix.

Bronze fixtures come in multiple finishes:
Oil-rubbed - one of the most popular finishes right now. This finish is created using chemical treatments that hyper-accelerate the natural aging process, giving hardware a well-aged look.
Caramel - looks just as yummy as it sounds, with lighter but very warm tones.
Gilded - capitalizes on the copper highlights, but appearing more gold in tone.
Roman - another finish that gives a distressed, tarnished or aged/weathered look.
Where does bronze look best?
More often than not, you'll find bronze hardware in traditional, farmhouse, Mediterranean or Old World kitchens because it adds an antique look and feel.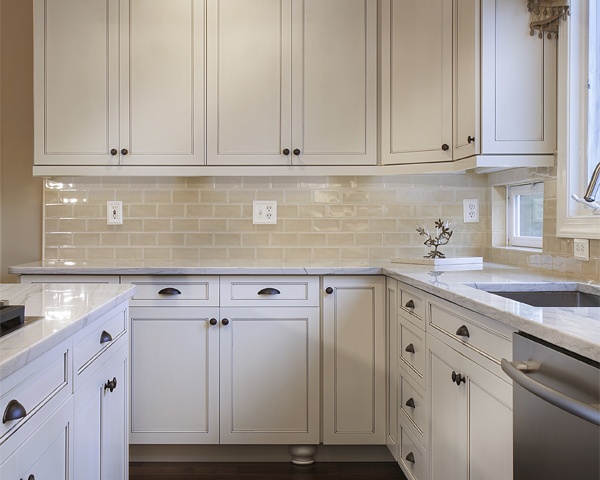 Brass
Another alloy, brass is used by blending copper with Zinc and other trace metals. You may see the words "solid brass" (or solid bronze) used in descriptors. In these cases, solid refers to "not hollow."

Brass also comes in a range of finishes. While polished brass isn't particularly popular right now, the rest of the brass finishes are.
Polished brass - brass at its brightest and shiniest, sealed with a glossy coat that prevents it from developing patina.
Brushed - as with other metals, brushed means the original version was run through a machine that leaves fine, linear brush marks on the surface - almost like someone has gone over the fixture with steel wool.
Satin - this brass finish is done using the base brass component and sealing it with a matte finish, protecting it from patina.
Weathered, antique, rustic and burnished - all of these are different ways of describing brass that has been chemically treated to look weathered and accelerate the patina.
Where does brass look best?
Brass is an ideal way to warm up modern and contemporary kitchen designs, and is used less often in traditional designs. However, traditional kitchens leaning towards contemporary/transitional may purposely use brass for that very purpose, adding an up-to-the-moment accent.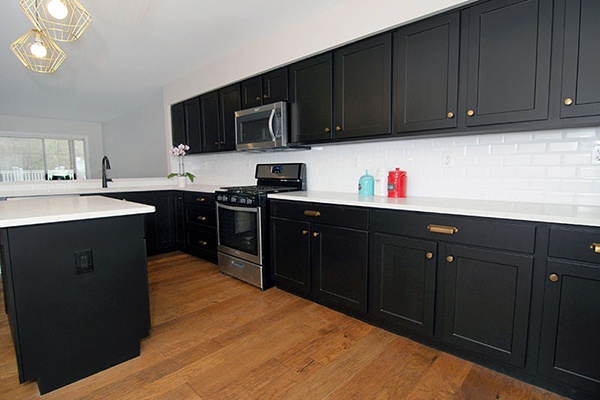 Black
Obviously not a metal, black hardware is made by applying a black finish to another material - usually offered in a shiny or matte finish, both are trending right now.

Materials used to create black hardware span the gamut, including:
Zinc die-cast
Steel
Aluminum
Acrylic
Wood or plastic
Where does black hardware look best?
Black hardware works with just about any kitchen design. That being said, black knobs and drawer pulls really shine in traditional and farmhouse design, and can be a great way to add stylish contrast in an all-white kitchen.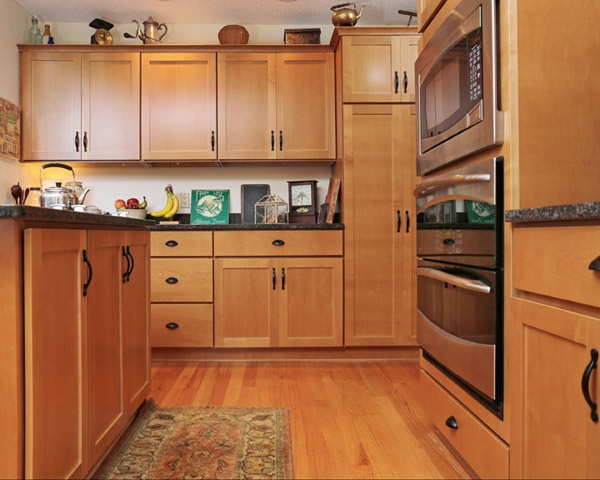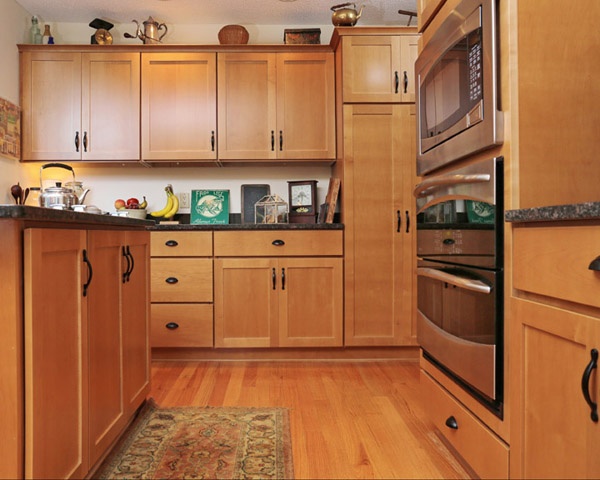 Would you like assistance selecting the right drawer and door hardware for your kitchen remodel? Torn between bronze, brass, black or otherwise? Come on by the Kitchen Magic Showroom or schedule a consultation and our design pros are happy to help.
Interested in learning more about cabinet hardware, and how to coordinate it in your kitchen? Here are some helpful related articles: