Your craftsman style home is timeless. While originally designed in the 1930s, architects of the time already had their eye on the future, which explains why the clean lines and less-adorned surfaces (compared with previously-popular Victorian architecture) continue to be popular with homeowners.
If you're a proud Craftsman homeowner, we recommend considering ways to reflect the home's architecture in your new kitchen remodel.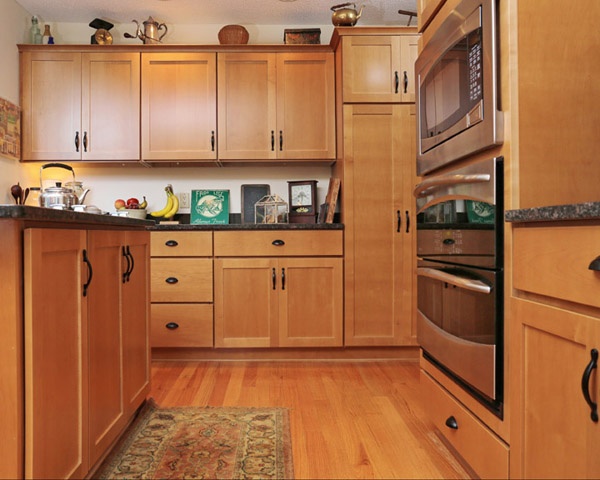 Bring Simple Craftsman Style Into Your Kitchen Design
Here are some basic design ideas that will help to unify your home's exterior and interior appeal.
Design an efficient layout
Most craftsman homes boast an innovative-at-the-time open kitchen concept. In the 1930s designers intentionally veered away from Victorian-era "servants kitchens" so middle class housewives could oversee kitchen duties while keeping an eye on the kids.
Read, Are Open Floor Plans a Thing of the Past, to learn more about how to create an open-esque kitchen plan. If your craftsman home has a galley kitchen, also a common layout when houses were more compartmentalized, check out, 5 Remodeling Ideas for Galley Kitchens.
Did you know that Craftsman homes were some of the first to create a separate breakfast nook? We recommend celebrating that designer feature by creating your own, customized breakfast nook.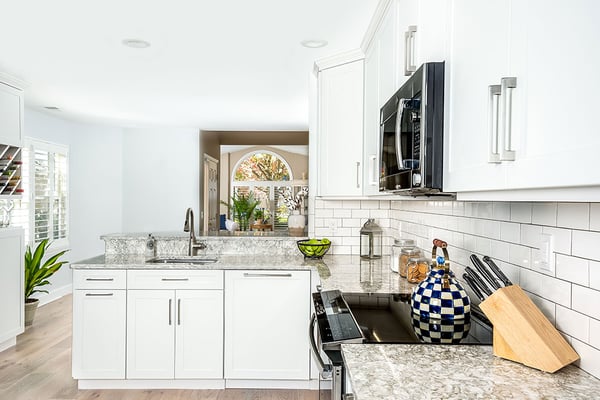 Get crafty with your color selections
Craftsman color schemes ran the gamut from neutral-ish, to downright vivid and busy color patterns. Earth tones and vegetable tones were popular—and when it came to lighter colors, dusty versions were more the norm than pastels. And, of course, there's a good chance your home has exposed beams and beautiful wood trim accents.
Work with a color scheme that celebrates the original time period with a contemporary twist. Start by reviewing Sherwin-Williams Arts & Crafts Interior Historic Colors page.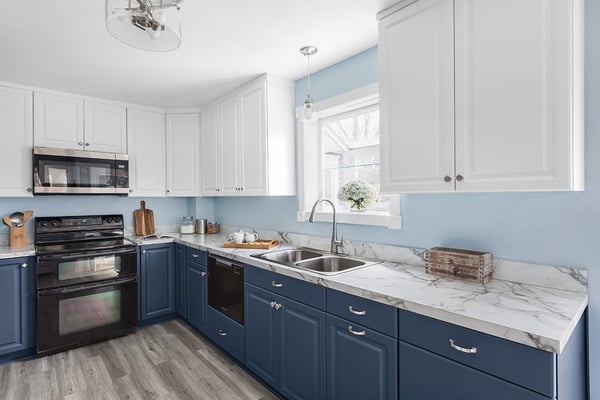 A timeless countertop
Since craftsman style is all about simpler decor and timeless appeal, we advise selecting a countertop that celebrates those same attributes. Our top suggestions would be quartz or Corian, followed by granite or a stunningly affordable and attractive laminate. In this case, we'd go neutral so the countertop will withstand many years of future, transient kitchen design fads.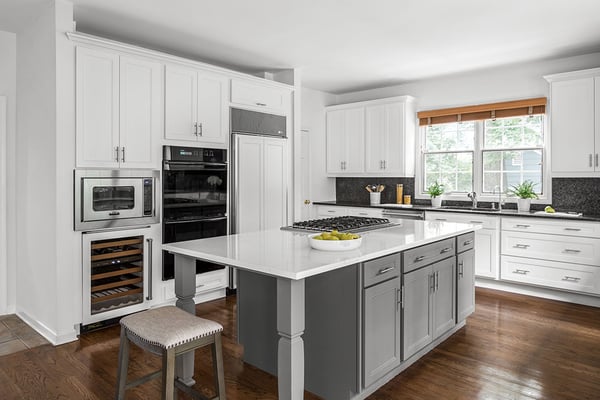 Craftsman meet Shaker for straightforward style
As the simplified fronts and tapered columns suggest, craftsman style kitchens look fabulous when adorned with shaker style cabinet doors. That being said, we also love the look of the graceful arches in a classic raised panel wood door or the prestige roman arches in our laminate door collection. Adding a few of those soft arches will echo any arches inherent in your homes existing design.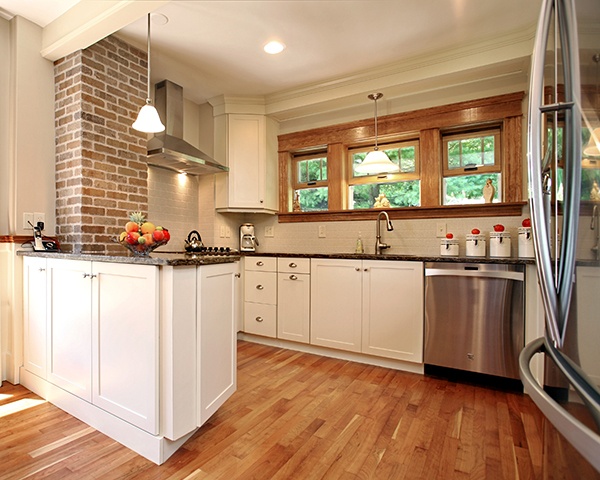 Hardware through the ages
The good news is that all but the most ornate door and drawer hardware is yours for the taking. And, for those of you who appreciate the eclectic look, that's okay too. Read, 5 Hardware Styles and Hardware Combos You'll Love, and, 4 Cabinet Hardware Styles to Snatch Right Now, for inspiration.
Interested in professional assistance designing a kitchen remodel worthy of your beautiful craftsman home? Visit us here at Kitchen Magic to get started.