Oh, you lucky owners of the mid-century modern home, casually perusing design magazines and thinking, "Wow, it's as if these kitchens were designed just for my home..."
That's because they probably were. The rise of popular shows like Mad Men and the short-lived Pan Am made modern design a very contemporary fad...and that fad continues into the present.
Go Retro-Chic in Your Mid-Century Modern Home
Just as Craftsman style homes were the counter-movement to the Victorian era, mid-century modern designers took that initial reduction in superfluous decor and scaled back even further. In the U.S., modern design (not to be confused with contemporary design ) was largely influenced by 1940s/50s Scandinavian and Brazilian design houses that wedded the elements of nature and simplicity.
Here are some tips on how to use kitchen design to enhance the inherent mid-century modern elements of your home's architecture.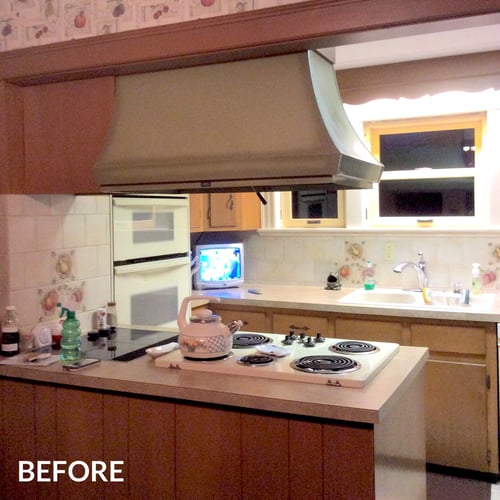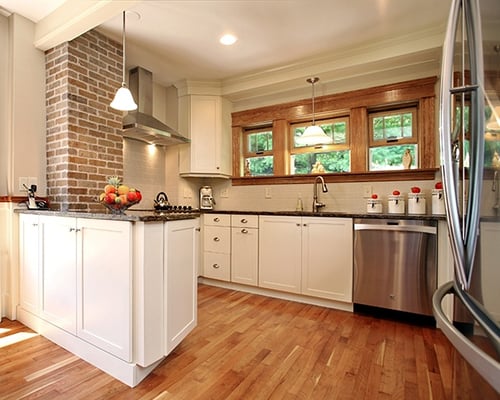 Choose an efficient layout
During this era, middle-class homes were somewhat compartmentalized (think standard urban housing for post-war families..."little boxes on the hillside..."). Thus, efficiency was key - especially if you had a galley kitchen.
Our advice would be:
Consider whether or not an open or partially-open kitchen plan would enhance your overall design, adding more visual space.
Really evaluate how you use your kitchen in terms of motion and flow so the kitchen design/build team creates a layout that's intentionally designed to support your household's movements.
If you do these two things, your kitchen will make mid-century modernists proud.
Get inspired by modern color palettes
Modern designs are often displayed with some of the most striking or vibrant colors - including those bright oranges, greens and yellows. But, not every homeowner lived with such pizzazz.
There are plenty of neutral taupe, browns and grays that made it into the mix as well. Check out BEHR's Mid Century Bliss post to see contemporary takes on mid-century colors, including neutral hues along with others that pop.
If you're more inclined to go au naturale in your cabinets and countertops, pops of color through—like your furniture and appliances—can liven up the space and give it the punch demanded in mid-century modern style.
Big Chill appliances
is a perfect example of colorful, vintage-inspired bling that offers balanced contrast to the natural wood and stone surfaces throughout your kitchen
!
Think sleek and low-maintenance when choosing countertops
Mid-century style was all about minimization - minimization of stuff, minimization of adornment and minimization of time spent maintaining things. With that in mind, we recommend going with quartz or Corian countertops. They're the most durable and risk-free options.
If you're dedicated to mid-century era decor, check out the newest incarnation of laminate countertops. They had their heyday in the 1950s through the early-80s, after which their popularity waned. Now, laminate is back and with more durable, eye-catching and budget-friendly style.
Less is more for kitchen cabinet doors
If you're true to the home's original architectural intent, less is always more - and that includes cabinet door styles. Flat panel doors are an option and you might remember that heavily-grained wood paneling was all the rage so a natural wood finish is a good idea - even if you opt for something with minimal-grains.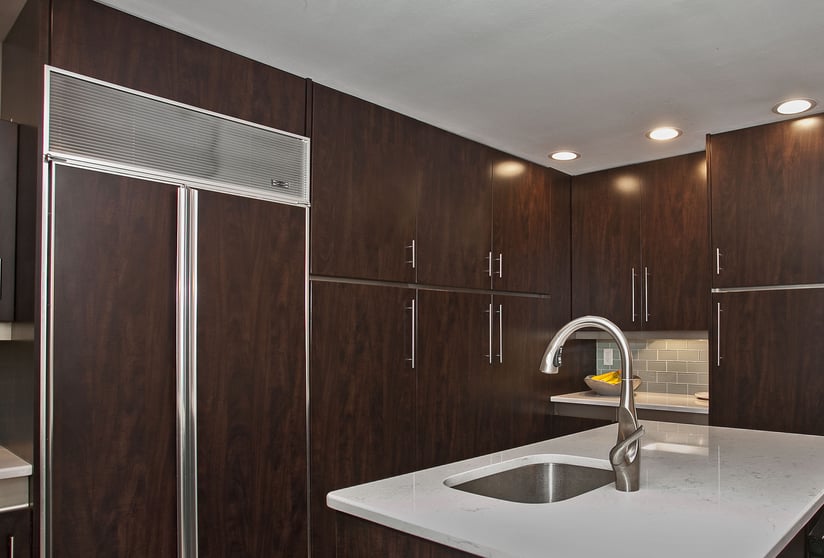 Shaker-style doors will also do the trick, as will the Yardley, which has a fun bead-board inspired panel that puts a contemporary spin on the wood paneling trends of the past.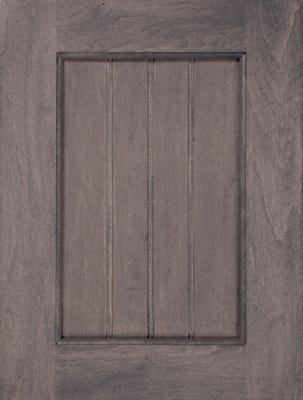 Let your cabinet hardware shine
Cabinet hardware was kind of fun back there in the 50s. There were curved handles, with textured designs and those oval thumb pads, remember? As such, we feel anything goes when it comes to cabinet hardware. Read, Our 16 Most Popular Knobs and Pulls, and know that anything shown there will work just fine in your new kitchen.

Looking for more inspiration as you design the plans for your mid-century modern kitchen remodel? Schedule an in-home consultation with Kitchen Magic and one of our pros will come in and get to work, blending the best of the modern with the best of the contemporary for stunning results.