If you've decided to remodel your kitchen but aren't sure exactly where to start - you aren't alone! No matter what your style or taste, mixing metals in your kitchen design can help to create a uniquely gorgeous, updated look to any kitchen.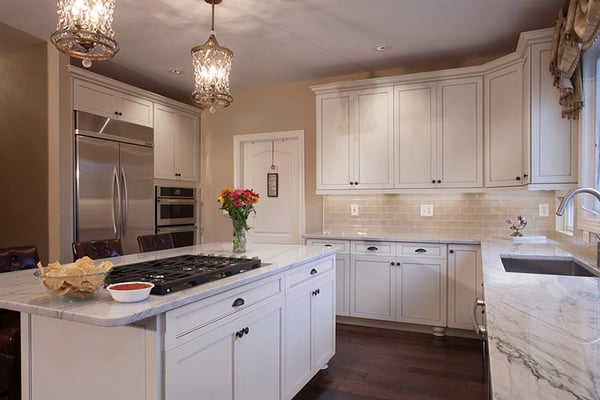 Using Varied Metal Finishes in Your Kitchen Is so Hot Right Now
While the thought of mixing metals can be slightly intimidating, it certainly doesn't have to be! Here's why mixing metals in your kitchen isn't just ok - it's awesome!
An Elegant, Modern Patina
Kitchens of yesteryear were charming and eclectic with a hearty mix of pieces that created a natural patina that created a warm, embracing feel for all who entered this beloved space.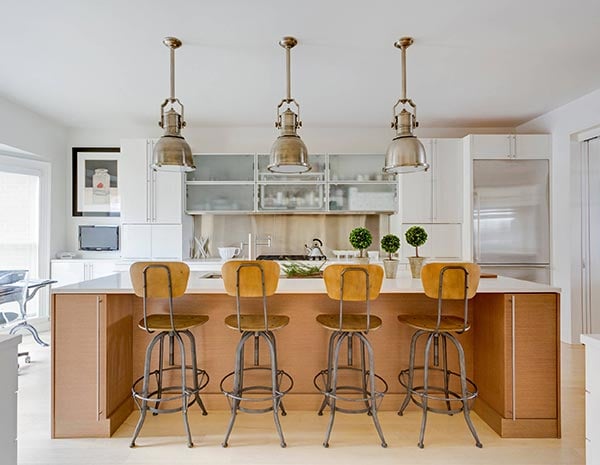 Mixing metals is the perfect choice for anyone who wishes to create a modern version of this long-lived and beloved feel for the hub of your home. Stainless steel mixed with galvanized piping and aged brass hardware can help in creating an aged look that blend seamlessly with your modern design.
Layered Texture with a Worldly Look
Mixing metals can help to create texture and layers in a modern and classic way. Choosing a variety of metals for your kitchen, you can create texture and layers that lend a worldly look and feel to your design. This also ensures you aren't limiting your space to one genre and creates the feel of a collective space that has taken years to collect. By mixing warm and cool metals within your design, you can continue to enjoy your newly remodeled kitchen for years to come without the added worry of your space going out of style anytime soon!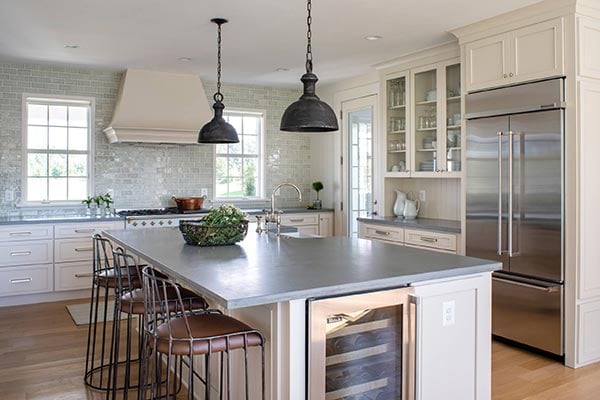 Showcasing Your Masterpiece
Creating a focal point within your design can help to create an inviting appeal to your overall space. A stunning hammered copper range hood can serve as the centerpiece of your design. Adding other mixed metals offer an eclectic warmth that ties the entire look together in a gorgeously unsuspecting way. This can be done with bronze or brass finishes like cabinet hardware, pendant lighting fixtures, and stainless-steel appliances.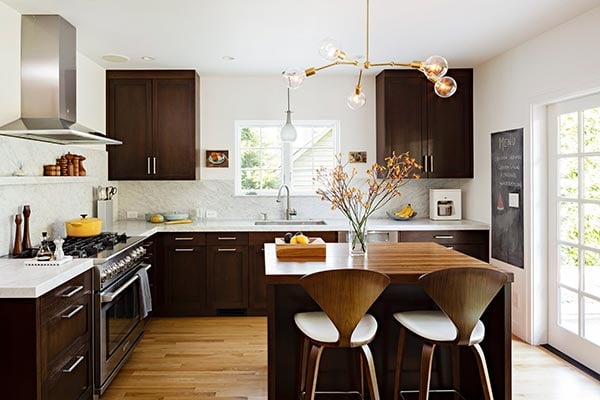 Effortlessly Modern Farmhouse
Mixing metals isn't limited to strictly historical or transitional designs. You can also create a modern farmhouse look that mixes old and new. Create your stunning space by mixing shiny brass with the look of antique wrought iron that perfectly complements each other in the overall design. Adding a splash of brushed or satin finishes will help to tie everything together and create an effortlessly layered, modern look to your new farmhouse kitchen.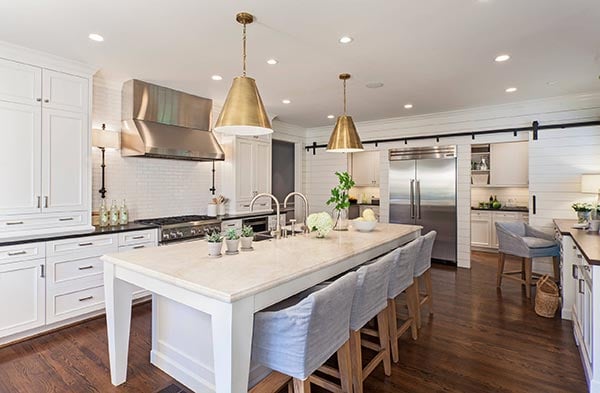 Timeless Trends
Of course, no one wants to spend the time and money to remodel a kitchen - only to find it's out of date within a few years' time. By creating a design that incorporates a mix of metals, wood, and other materials, you can create the perfect look with a timeless appeal.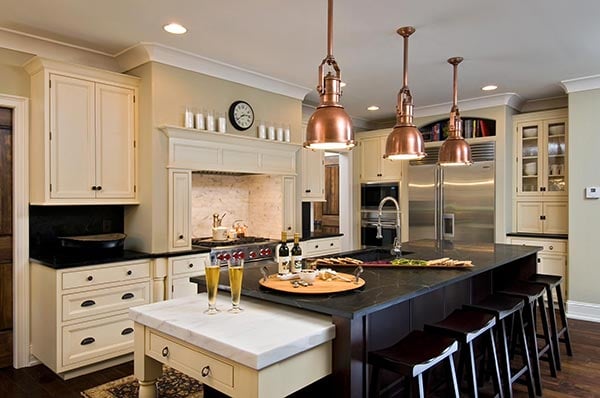 Designing a timeless look for your kitchen can be done in a number of ways. Create a timeless texture by incorporating dark metal finishes with a single copper centerpiece to showcase the overall design. This can be done with oil-rubbed bronze finishes like cabinet hardware and faucets. Add more texture by adding other materials like wood, brick, and granite.
The Grand Design
No matter what your style or taste, mixing metals in your kitchen design isn't just ok - it's awesome! From contemporary to majestically modern and everything in between, mixed metals are a great way to add charm, character, texture, and warmth to any size space.
Mixed metals are a great choice for any space, both large and small. From stunning centerpieces to understated elegance, mixed metals make it easier than ever to turn your vision into reality. Want some help from the pros? Schedule an in-home consultation with Kitchen Magic and we'll help you design the mixed-metal kitchen of your dreams.