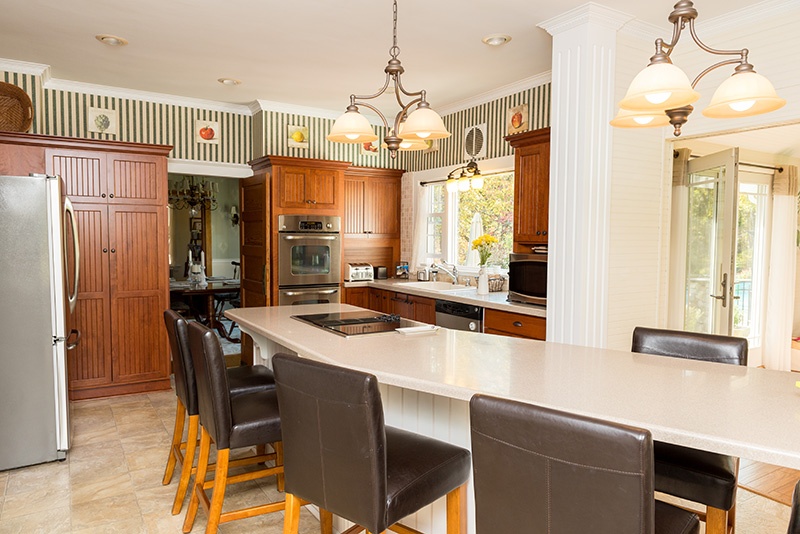 After the bathroom, we bet the kitchen is the first room you visit each morning. It may even be the last room you exit each night as you turn off the lights to hit the sack. Your kitchen is where you prepare three meals a day (and snacks!), and it's the social hub for homework, coffee chats, parties and family events.
The kitchen plays a big role in your household's life so it makes sense that the way it looks and functions affects the way you feel. From color and lighting, to timeless design choices and personalized details - your kitchen design can improve your mood.
7 Tips For an Uplifting Kitchen Design
Here are 7 tips to design a kitchen that is just right for you, and how could a kitchen feel any better than that?
Are you interesting in designing a kitchen that is custom-made for your household and is better for your mood to boot? Contact the design pros here at Kitchen Magic to schedule an in-home consultation. We look forward to [cheerfully] showing you all the possibilities.