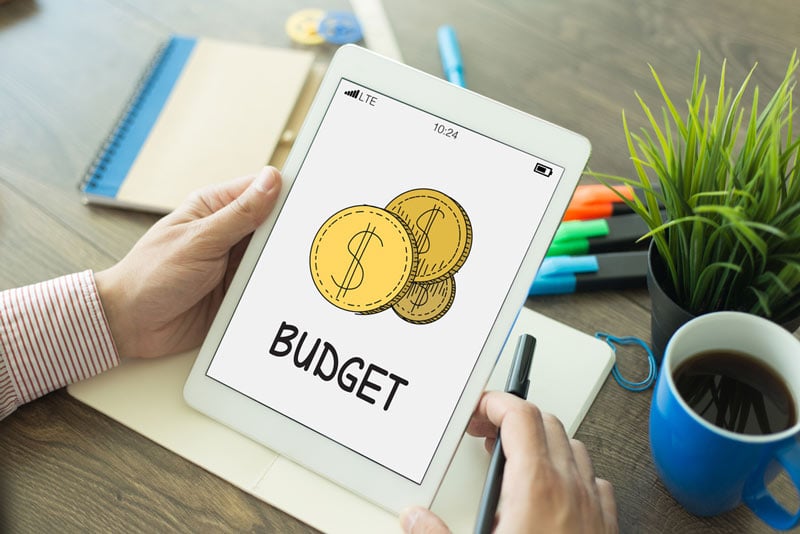 Working on your kitchen remodeling budget? Good for you! The happiest homeowner-remodelers are those who have a budget - and stick to it!
Achieving those goals results in a kitchen with all the essentials - that looks awesome - and preserves your financial health.
7 Reasons Kitchen Remodels Go Over Budget
After 40+ years in the kitchen remodeling business, we've learned a thing or two - and we've also observed some common patterns. In our experience, there are 7 things that will send a kitchen remodel over budget. Preparing for these means avoiding the budget-blowing patterns created by your less-informed, remodeling counterparts.
1. Unrealistic expectations
A full kitchen remodel doesn't come cheap. There are more affordable ways to go about it (cabinet refacing, for example...) but it's still going to cost you lots of pretty pennies.
According to the latest Houzz & Home Report an average American "full kitchen" remodel runs about $29,400, with a wide range between $15,000 and even over $50,000 depending on factors such as the scale of the remodeling project and the size of your kitchen. If you don't have a realistic budget in mind, you'll feel continuously disappointed by all the things you can't have.
Our advice is to keep saving until you have enough to realistically design/build the remodel you want OR work with a kitchen design-build team willing to take a phased approach to the remodel. The latter option takes a little longer, but the finished product will be worth it.
2. Not having a contingency or emergency allowance
The industry standard is to build a 10% to 15% contingency into the budget, in case an emergency remodeling situation arises. We might open up a wall only to find there's considerable mold or structural rot that needs to be repaired. Perhaps a wall you planned to remove turns out to be load bearing. These "unpredictable happenstances" can cost several thousand dollars when all is said an done.
3. Making significant layout changes
If you know your budget will be tight, minimize layout changes whenever possible. Changing a kitchen layout requires more demo time on one side, and more construction/materials costs on the other.
4. Insisting on custom cabinets
If you're building a home, or your current cabinets can't be refaced, we understand the fixation on custom cabinetry. From scratch, these are typically the highest-quality and most durable cabinet option.
However, if your cabinet boxes are sound, it makes no sense to splurge on custom cabinetry - especially when you're on a budget. Cabinet refacing will give you all of the great looks, durability and craftsmanship you desire, at only half the price of new, custom cabinets.
5. Luxury countertops
Have your heart set on granite slabs?
That's fine, but figure out your budget first. Then, when you go to the showroom - don't even LOOK at any slabs above and beyond that price range. We promise you'll find something you like, and you won't be coerced into choosing something that's a few thousand dollars - or more - above what you'd safely budgeted. Besides, there are plenty of beautiful options besides granite that look just as luxourious, such as Corian.
6. Expensive appliances
If you're a whiz in the kitchen or a serial entertainer, it makes sense to buy the best appliances on the market. If not, it's a waste of money. Don't be tempted to splurge on luxury appliances that you don't need. There are plenty of efficient, high-quality options that will save you thousands of dollars and still look great.
Hardly cook at all? Get standard appliances and then integrate them so nobody ever knows they're not fancier.
7. Choosing a design-build team based on the lowest bid
Choose a design-build team based on reputation, references and your positive impressions of their customer service. Building it right the first time around is significantly cheaper than paying for someone else to resuscitate shoddy craftsmanship.