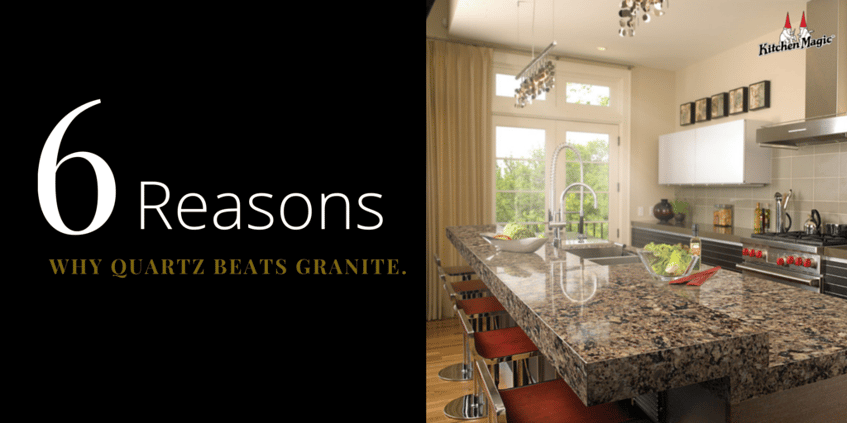 Take a moment and consider how often and in what ways you used your kitchen countertop this week.
You probably used it quite a bit. You likely prepared food on it, cut on it and perhaps even dropped groceries or heavy pots on it. And, that's ok. If a countertop is made of quality materials, it can usually handle normal abuse.
Most people believe the highest quality material for countertops is natural granite. After all, it's incredibly durable. But several blended natural stone products such as Cambria quartz beat granite in every category and offer a surface that can handle just about any normal wear and tear you throw at it.




1.

Durability

On the Mohs scale of hardness, quartz is one of the hardest naturally occurring minerals. In the non-precious stone class, it is the hardest. Cambria quartz products are 93 percent quartz bonded in acrylic resin; whereas, granite contains only 40 to 60 percent quartz making Cambria quartz countertops harder than granite and less likely to scratch.
2.

Coloration

Because Cambria quartz products are engineered, during the bonding process pigments are added to the resin,they are available in more than a hundred colors and patterns. Granite slabs are entirely the result of how nature made them.
3.

Consistency

Cambria quartz surfaces are also engineered to be consistent throughout and to match the sample your countertop specialist provides you. On the other hand, as granite countertops are made in nature, pattern and color differences occur that can often be difficult to match across different slabs.
4.

Cleanliness

Unlike granite, which is porous, the combined quartz and resin composition of Cambria quartz products are non-porous. As a result, you can use your Cambria countertop to prepare food without fear of bacteria or mold taking hold. Clean-up is also a snap, as Cambria is stain resistant and easily cleaned with warm soapy water.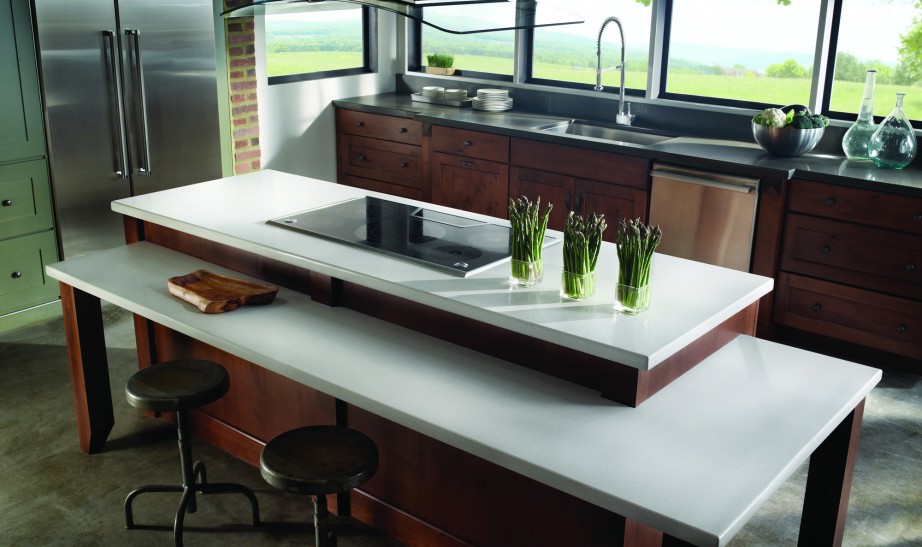 5.

Safety

Besides being safe for food preparation, Cambria is also simply safe to have in your home. Unlike many modern products that release hazardous chemicals into the air over time, Cambria quartz surfaces do not release radon and are GREENGUARD Indoor Air Quality certified as safe low-emitting products.
6.

Repair

Along with Cambria's 10-year limited warranty against defects, Kitchen Magic offers a lifetime of home ownership limited warranty for Cambria quartz countertops. Granite countertops; DuPont Certified Granite countertops have only the 10-year limited installed warranty from DuPont.